LED materials: DSM counters with high-reflectance polyamide grade
LED materials: DSM counters with high-reflectance polyamide grade
Competition is heating up in the market for plastic materials used in LED lighting market.
Competition is heating up in the market for plastic materials used in LED lighting market. Ticona (Sulzbach, Germany) recently debuted a high-reflectance polycyclohexylene-dimethylene terephthalates (PCT) material for LED applications claiming superiority over high-temperature polyamides, while DSM Engineering Plastics' (Singapore) is countering with the introduction of a high-temperature, halogen-free flame retardant grade of polyamide (PA) 46 as a material solution for LED packages. The grade is marketed as Stanyl ForTii LED LX.
The high-flow material is a mineral-filled grade, and its excellent UV resistance reportedly sets a new standard for LED packages. Stanyl ForTii LED LX is said to deliver good reliability performance over time and, more specifically, high initial reflectivity, as well as excellent mechanical strength.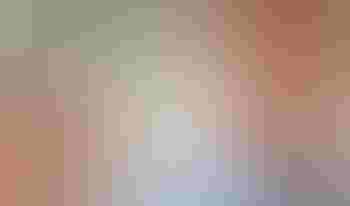 Polyamide 46 targets LED applications.
Its high-flow properties reportedly make it suitable for use in high-cavity tools. This enhanced reflectivity of Stanyl ForTii reportedly has an immediate effect on the LED package light output and enables LED suppliers to improve their key specifications.
Stanyl ForTii LED LX reportedly outperforms competitive polyphthalamide PPA resins thanks to its specific polymer structure. "High reliability and LED lifetime are further enabled through its excellent adhesion to silicones and epoxy encapsulates as well as the metallic lead frame, avoiding chip degradation due to moisture or air diffusion through interfacial delamination phenomena," adds DSM.
Over the past years, sales of LED packages have increased by over 50% per year according to DSM, and performance also improved in double-digit percentages. This tremendous growth was driven mainly by the switch to LEDs for LCD (liquid crystal display) backlighting and by developments in the lighting industry. LED manufacturers are reportedly looking for materials that deliver high reliability, enabling smooth, high-volume production and excellent light output. DSM has responded to this need with the introduction of Stanyl ForTii LED LX.
Approximately 20% of the world's electricity consumption is used for lighting applications. This provides a significant opportunity to cut both emissions and electricity costs. Today's LEDs consume about 70-80% less energy than conventional lamps. At the same time, they increase service life and design flexibility. Since LED solutions are rapidly becoming more affordable, LED lighting is being adopted increasingly in many applications around the world, including automotive. Over the past few years engineering plastics have become the incumbent solution for LED.
LEDs with high power densities make thermal management the key focus area in LED lighting design. Without appropriate thermal management, LEDs will gradually lose brightness, change their color spectrum over time and present higher failure rates. DSM offers thermally conductive Stanyl TC PA46 grades for this purpose.
Sign up for the PlasticsToday NewsFeed newsletter.
You May Also Like
---