Polyurethane Innovation Award Winner: Molded PU/Wood Pallet
Polyurethane Innovation Award Winner: Molded PU/Wood Pallet
Polyurethane binder from Wanhua Chemical (America) Co. enables fabrication of molded pallets using waste wood rather than virgin wins top industry award.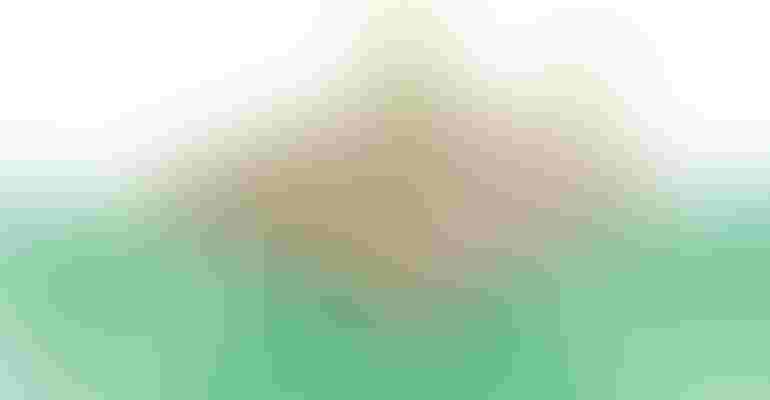 The Center for the Polyurethanes Industry (CPI) of the American Chemistry Council (ACC) announced September 27 that Wanhua Chemical (America) Co., Ltd.'s Wannate 9131FC has won the 2023 Polyurethane Innovation Award. The Innovation Award is renowned throughout the polyurethane industry and recognizes companies and individuals whose visions and perseverance bring new life-enhancing products, technologies, and initiatives to the marketplace.
"On behalf of CPI, congratulations to Wanhua Chemical (America) Co., Ltd on this recognition and achievement," says Lee Salamone, senior director of CPI. "This new technology helps address the urgency to reduce our carbon footprint and highlights our industry's increasing sustainability efforts. CPI is proud to recognize and honor Wanhua Chemical (America) Co., Ltd on this cutting-edge innovation."
Molded PU/wood pallet details.
The company describes Wannate 9131FC as a specially designed binder based on polymeric methylene diphenylene diisocyanate (pMDI) used for fabrication of molded wood pallets. The binder's use permits increased production output and improved product performance such as mechanical strength, water-resistance, and decreased energy consumption. And it allows the use of raw materials such as processing wood waste to fabricate wood pallets with a reduced carbon footprint, and a formaldehyde-free process.
"Wanhua is excited to announce our MDI-based prepolymer binder for molded wood pallets," says Tim Chaffee, business director of the company (shown above). "The pallets nest together for reduced transport cost from the manufacturer, they can be made from a variety of waste feedstocks like wood scraps and agricultural residues, and when the pallets reach end-of-life, they can be ground up and recycled into new pallets. The pallets have superior strength and durability, enhanced weather and water resistance, and outstanding heat and cold tolerance. All of this is accomplished while increasing bio-content and reducing energy requirements."
Sign up for the PlasticsToday NewsFeed newsletter.
You May Also Like
---