Sabic expanding capacity for PEI and PPE resin production
Sabic expanding capacity for PEI and PPE resin production
Expansion of footprint in Singapore will localize Ultem resin production in Asia, increasing global production by 50%; recommissioning of Noryl resin manufacturing operations in Bergen op Zoom expected to increase global production more than 40%.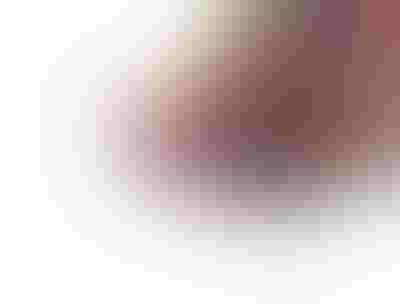 Sabic has announced projects in Asia and the Netherlands designed to increase global capacity for two of its high-performance engineering thermoplastic materials, Ultem polyetherimide (PEI) and Noryl polyphenylene ether (PPE) resins. To increase capacity for Ultem resins, Sabic plans to expand its existing footprint in Singapore where it currently has compounding operations. The planned new production facility in Singapore is expected to go online in the first half of 2021. The company also plans to recommission operations at its Bergen op Zoom PPE resin plant in the Netherlands by the end of 2019 to produce (PPE, the base resin for its line of Noryl resins and oligomers.
Global capacity for PEI and PPE engineering plastics will increase at Sabic sites in the US, Europe and Asia.
"Increased customer demand, especially in Asia, prompted the further capacity expansion plans,", said Ernesto Occhiello, Executive Vice President, Specialties, Sabic. "While interim capacity gains for both Ultem and Noryl resins have been achieved, global demand for both product lines has increased significantly, and Sabic is planning to expand its capacity to support our customers' growth aspirations. We will continue to focus efforts to deliver the right capacity, in the right global locations, at the right time to support our customers' needs."
Ultem resins are currently produced in two locations, Mt. Vernon, Indiana, and Cartagena, Spain. The planned operations in Singapore will localize supply for customers in Asia, reducing lead times, especially for shorter qualification cycle applications. When fully operational, the Singapore facility is expected to increase capacity by 50% over a 2018 baseline. "With the addition of Singapore, Sabic will be the only petrochemical company with the ability to produce the high heat resin in Asia, the Americas and Europe, a significant advantage for the company's customers," Occhiello noted.
The decision to recommission the Bergen op Zoom Noryl resins facility provides customers with a second source of PPE resins globally, and affirms Sabic's commitment to the European market and global customers who specify their material solution needs from Europe. When operational, the Bergen op Zoom facility is expected to add more than 40% global capacity over a 2017 baseline.
In the meantime, Sabic expects incremental manufacturing process improvements at the Selkirk, New York, and Mt. Vernon plants to provide increases in Noryl PPE resin and Ultem PEI resin production by the end of 2018. The resulting supply gains will be used to meet growing demand and improve lead times for customers.
Sign up for the PlasticsToday NewsFeed newsletter.
You May Also Like
---