Sustainability of New Black+Decker Tools Powered by Eastman
Sustainability of New Black+Decker Tools Powered by Eastman
Enclosures for the reviva line of power tools will be made from an Eastman copolyester produced via molecular recycling.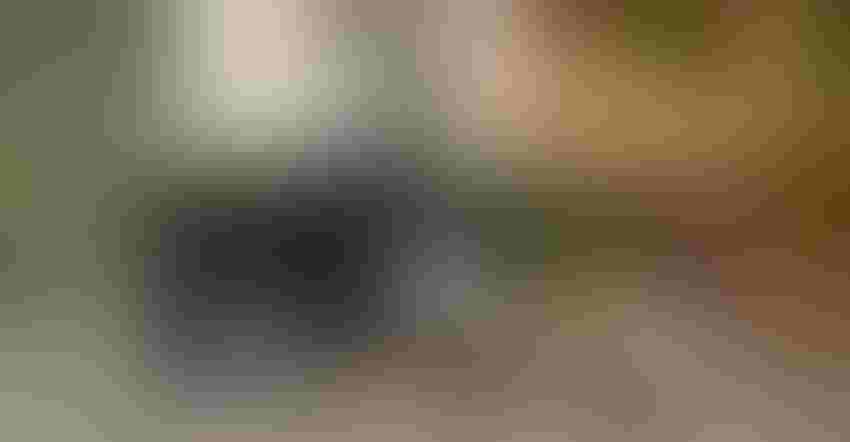 Image: Eastman/Black+Decker
Stanley Black & Decker plans to launch a line of power tools made with 50% certified recycled plastic early next year. Specialty materials provider Eastman supplies the recycled Tritan Renew copolyester used to make the tool enclosures.
The new reviva line of power tools, which Eastman and Stanley Black & Decker collaboratively engineered, will be the first Black+Decker products to incorporate this copolyester. Ten reviva products will launch in 2022, including a 12-volt drill, jigsaw, and sander. Additional reviva products will debut in 2023.
Tritan Renew is also appropriate for applications such as reusable sports bottles, small appliances, food-storage containers, and eyewear. A key benefit of the material, for brand owners and consumers alike, is a lower carbon footprint than conventional plastics with no loss of performance.
Eastman uses one of its advanced circular recycling technologies, Polyester Renewal, to produce the copolyester. Polyester Renewal is a form of molecular or chemical recycling. The 50% recycled content in Tritan Renew is allocated using a mass balance approach per International Sustainability & Carbon Certification (ISCC) criteria. When Eastman introduced Tritan Renew in June 2020, it was the company's first commercial product made using advanced circular recycling technology.
This form of recycling breaks down plastic waste to its chemical building blocks for use in creating new plastic. The resulting material has the same performance as virgin plastic but uses less fossil fuel–based raw material and produces fewer greenhouse gas emissions during manufacturing. In addition, because this recycling approach uses plastic waste as an ingredient in making new materials, it diverts plastic waste from incinerators, landfills, and the environment.
"Consumer demand for sustainable materials is growing, but there are limitations to recycled content available with traditional recycling methods, like mechanical recycling," Rick Noller, Eastman Market Development Manager, Consumer Electronics, told PlasticsToday. "The use of molecular recycling for Tritan Renew allows Stanley Black & Decker to create new power tools without compromising performance or durability," said Noller.
Stanley Black & Decker plans to use 100% recyclable, paper-based packaging for the reviva product line, and it's also developing programs for battery and end-of-life tool recycling. No Eastman plastics will be used in reviva packaging.
The reviva project exemplifies Stanley Black & Decker's Environmental, Social, and Governance (ESG) strategy, which includes designing products for circularity from material choice through use and end of life. A near-term goal for the company is 100% reusable, recyclable, or compostable packaging by 2025.
Both Stanley Black & Decker and Eastman are signatories to the New Plastics Economy Global Commitment, an initiative of the Ellen MacArthur Foundation and United Nations Environment Programme.
Sign up for the PlasticsToday NewsFeed newsletter.
You May Also Like
---