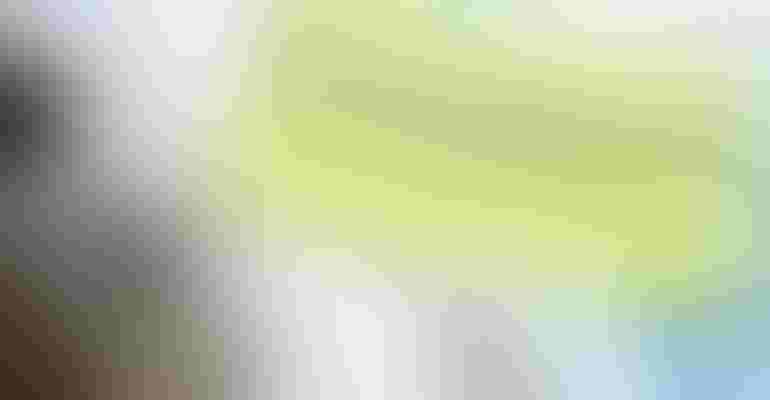 Image credit: designer491 / iStock via Getty Images
We've waited patiently for six months for news of a Baxter divestiture, news that finally came on Monday.
For a while last year it seemed like the Deerfield, IL-based company might be looking to shed parts of its dialysis business. More recent speculation centered around a potential sale of the bioprocessing unit as CEO José "Joe" Almeida confirmed there had been "significant interest" in that business, and that Baxter was exploring strategic alternatives.
On Monday, Baxter said it has agreed to sell its biopharma solutions business to Advent International and Warburg Pincus for $4.25 billion. Net proceeds, which are expected to be about $3.4 billion, will be redeployed for debt repayment, the company said.
Last fall, Almeida expressed a desire to optimize the portfolio to focus on connected care, and technologies designed to "connect the dots" for clinicians and institutions.
"Today represents an important step in Baxter's ongoing transformation journey as we continue to execute against our strategic priorities, enhance our focus and create additional value for all our stakeholders," Almeida said.
That transformation journey began in 2016 when Almeida took over as Baxter's CEO. Almeida spent time explaining that transformation during Baxter's first-quarter earnings call in late April.
"The transformation has three specific objectives," he said. "The one is, of course, bring a more effective way of managing Baxter business instead of regionally managing the business between three large regions in the world, give P&L responsibility to business leaders who are mini-CEOs who control 100% of that business, including supply chain and all aspects of that business."
That transformation is in progress, Almeida said, and the new model is proving effective.
"The second is, through a new model, you're doing it not only because you need more effectiveness in our organization, but also we need to reduce cost of operating. So Baxter is a company that has one of the lowest SG&As amongst peers. We are at 21%, 22%. We want to be sub-20. And to do that, we need to do it two different ways. One is more effectiveness – effective use of personnel."
The second, he said, involves the use of systems in different locations in the world.
"For instance, Jay's organization, finance, has done a significant amount of work with moving back-office to different parts of the world. And this specific change we just made in organization is going to give Baxter significant amount of dollars that we're going to realize in '23, but also full '24, very large cost savings that we did through the reorganization that show our reduction in force.
So, he explained Baxter's recent round of layoffs, announced in February, was a consequence of the company finding better use of its resources.
"And lastly, and also probably the most important is the ability to accelerate innovation and move some of the money that we are saving back in research and development," Almeida said. "We just did that. We just gave the HST, or the new Hillrom business under Reaz Rasul, more money for research and development. And we're going to actually also improve and increase the amount of dollars going into our pump platforms because we want to accelerate some of the R&D development in that area. So, this transformation is very profound for Baxter. It's part of transforming the company that I started back in 2016, and this is the third leg and is still the third phase of this transformation."
Sign up for the PlasticsToday NewsFeed newsletter.
You May Also Like
---