Cadence Device signs manufacturing agreement with surgical robot maker Titan Medical
Cadence Device signs manufacturing agreement with surgical robot maker Titan Medical
Canadian manufacturer of surgical robots Titan Medical Inc. (Toronto, ON) has signed an agreement with medtech contract manufacturer Cadence Device Inc. (Staunton, VA), a wholly-owned subsidiary of Cadence Inc. Cadence will develop, manufacture and manage the supply chain, sterilization and distribution of multi-articulating robotic instruments for use with Titan's Sport Surgical System.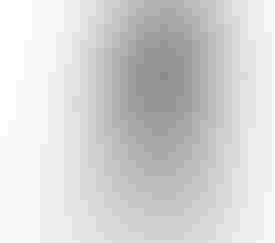 Titan's Single Port Orifice Robotic Technology—the Sport Surgical System—currently under development, is comprised of a surgeon-controlled robotic platform that includes a 3D vision system and interactive instruments for performing minimally invasive surgical (MIS) procedures. A workstation provides the surgeon with an interface to the robotic platform for controlling the instruments and enables a 3D endoscopic view inside the patient's body during MIS procedures. The device is designed to expand robotic surgery into both simple and complex areas of surgical specialties and procedures that are currently under-serviced, according to Titan.
Titan also announced today that it has built the initial workstation, which will be integrated over the next few days with an initial patient cart to form the first complete Sport Surgical System. Independently and together as an integrated surgical system, these units will undergo extensive testing; additional units will follow later this month and into the new year. The units and system will be tested to measure performance in relation to design specifications and to measure compliance with regulatory guidelines, and are precursors of the systems that will be built in early 2016 for first-in-human use, reports Titan.
A single-source contract manufacturer, Cadence provides a full array of services from rapid prototyping and plastics and metals processing to finished device assembly. The company employs nearly 500 people worldwide at locations in Virginia, Massachusetts, Pennsylvania, Rhode Island, Wisconsin and the Dominican Republic.
"We are pleased to partner with Titan to help design and build the instrumentation for the Sport Surgical System," said Alan Connor, President and CEO of Cadence. "We are very impressed with what Titan is preparing to bring to the market and look forward to playing a key role in the continued advancement of this novel robotic system."
Sign up for the PlasticsToday NewsFeed newsletter.
You May Also Like
---