COVID Has a Silver Lining — Near-Shoring in the Medtech Space
COVID Has a Silver Lining — Near-Shoring in the Medtech Space
The trend began before the pandemic, but it has now accelerated and is poised to reshape manufacturing for the next decade, according to medtech M&A specialist Dave Sheppard.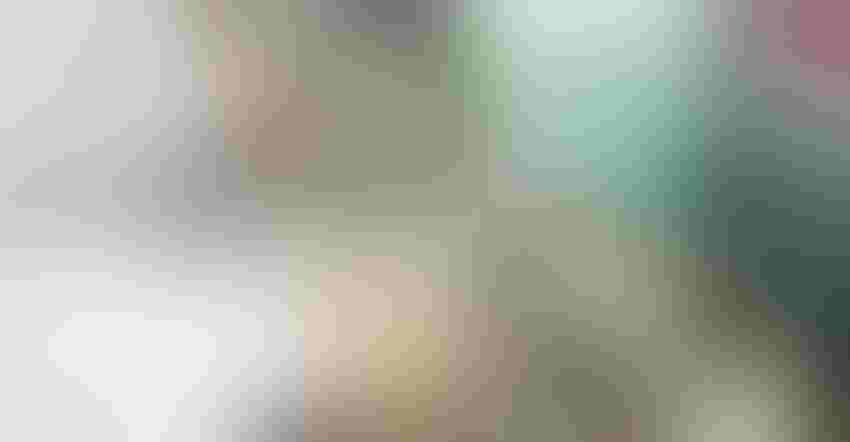 themanofsteel/iStock via Getty Images
Understandably, COVID-19 does not get much credit for the influence it has had on global business, particularly when it comes to the healthcare industry. But the truth is that the pandemic did expose some inconsistencies and challenges that have existed for some time in the medical device industry from a production and manufacturing standpoint. Within the United States, this is perhaps most evident in the collapse of the supply chain, which was brought on in large part by our reliance on China.
The pandemic's silver lining for US manufacturing is a welcome near-shoring trend that is poised to reshape the face of manufacturing for the next decade.
Dave Sheppard, MedWorld Advisors.
"This trend started prior to the pandemic and has now accelerated," said Dave Sheppard, co-founder and managing director at MedWorld Advisors in Andover, MA. "As medtech supply chain strategy matures at most major companies, the current thinking is 'manufacture in the region for sales in the region.'"
The decision to reshore is also becoming a popular option for those manufacturers who are interested in returning to their domestic roots as the impact of the pandemic lessens. Sheppard will be among a panel of industry experts discussing these dynamics and related factors at Advanced Manufacturing Minneapolis in October.
The pandemic exposed weaknesses in the supply chain, but other macro-economic and geopolitical factors were already in play prior to the COVID crisis, and Sheppard sees the current near-shoring trend as one that benefits industry overall. "This trend is part of an important macro strategy that is improving our industry for the better," he told PlasticsToday. "The medtech industry is creating manufacturing and supply chain resources in Europe, Asia, and the Americas. It's a beautiful thing for our markets when executed properly."
As time progresses, he believes the industry will continue to see more near-shoring and reshoring.
"We will definitely see more in the years to come," he said. "The major reason is the need for supply chain maturity among most major global medtech manufacturers. The good news in the medtech industry is that there is already an existing infrastructure in the Americas for medtech manufacturing. Therefore, the trip back to this region for manufacturing is not as big of a stretch as some might think."
Those manufacturers who are considering near-shoring today should be weighing a few important points before officially deciding to move forward with their plans, according to Sheppard. "The key is to ensure that near-shoring is sincerely part of a company's greater supply chain strategy," he said. "Otherwise, it's going to be difficult to maintain, as there will always be a lower-cost manufacturing country 'temptress' somewhere in the world. Companies need to create a global strategic plan and then develop tactics within that strategy, and then be willing to stick to those tactics."
Likewise, there are specific considerations to make for reshoring. "If reshoring is the best option, then excellent; however, it's important to perform the analysis to ensure that your company remains cost competitive in the long run with your manufacturing choices," Sheppard said. "Does the company really need to reshore, or will near-shoring meet the needs as efficiently, or even better?"
Other questions the panel will seek to answer during the session include:
Will near-shoring and reshoring entirely eliminate delays and shortages?

What are the best locations for manufacturers?

What considerations must be taken into account before a company makes the decision to near-shore or reshore?
"By attending this session, attendees will become more aware of some of the tactical pros and cons [related to near-shoring and reshoring] that should be beneficial to all of us," Sheppard said.
The session is scheduled for Oct. 10 at 10:30 a.m.
Advanced Manufacturing Minneapolis, which returns to the Minneapolis Convention Center on Oct. 10 and 11, 2023, brings together Plastec, Medical Design & Manufacturing (MD&M), Automation Technology Expo (ATX), Design & Manufacturing (D&M), and MinnPack under one roof.
The accompanying conference features dozens of educational sessions devoted to technological innovations, industry trends, manufacturing logistics, and regulatory developments. A complete schedule is available online.
Advanced Manufacturing Minneapolis is organized by Informa Markets – Engineering, which also produces PlasticsToday.
Sign up for the PlasticsToday NewsFeed newsletter.
You May Also Like
---