Injection Moldable PEEK-Based Compound Promotes Osteo-Integration of Implants
Injection Moldable PEEK-Based Compound Promotes Osteo-Integration of Implants
A collaboration between Evonik and Swiss plastics processor Samaplast results in an alternative to titanium, stainless steel, and cobalt-chromium implants.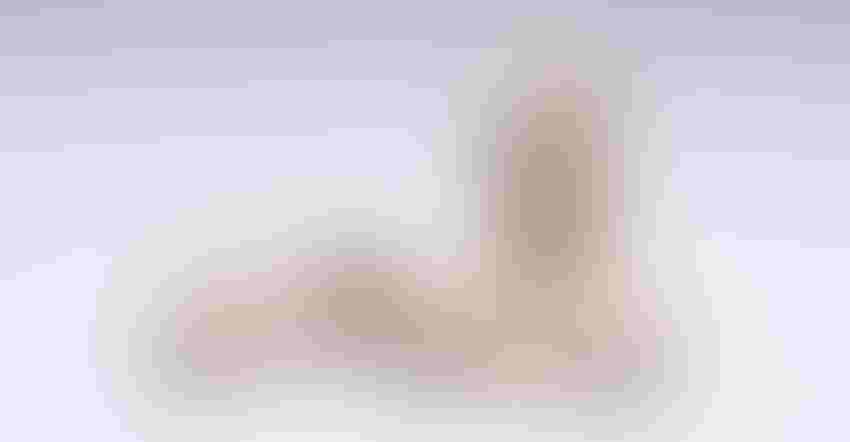 German chemicals company Evonik and Swiss plastics processor Samaplast have collaborated in the development of an osteo-conductive PEEK-based material compatible with injection molding. Spinal implant prototypes have been molded to illustrate the processing properties of the new high-performance polymer, VESTAKEEP Fusion. 
Until now, it has been virtually impossible to manufacture implants from polymer compounds with bioactive particles by injection molding, because a thin polymer layer usually forms on the surface, preventing the implant from growing in, explained Evonik in a press release. VESTAKEEP Fusion's specially configured microparticles and their homogeneous distribution, however, allow the formation of functional biphasic calcium phosphate (BCP) additives on the surface of injection-molded components. The additives allow bone cells to adhere to the implant more quickly and promote osteo-integration between the bone and implant. 
"Implant manufacturers were missing a PEEK material that fuses with bone cells and, thus, accelerates healing," said Marc Knebel, Head of the Medical Systems Market Segment at Evonik. "We are closing this gap in the market with VESTAKEEP Fusion and offering an alternative to titanium, stainless steel, or cobalt-chromium implants."
Initially offered in granule form and as semi-finished products, VESTAKEEP Fusion can be milled, compression molded, extruded, and injection molded, said Evonik. The compound was optimized for injection molding in close cooperation with Samaplast AG.
"We tested VESTAKEEP Fusion on injection molding machines in the cleanroom and found that it was very easy to process," said Samaplast CEO Stefan Okle in a prepared statement. "Thanks to the excellent exchange with Evonik, we were able to produce a prototype within 10 days." Previously, tool development alone had taken eight to 10 weeks. With rapid prototyping, this process can be shortened considerably.  
To demonstrate the medical potential of the technology, Evonik and Samaplast have produced prototypes of intervertebral implants, known as cages or spacers, which are used to fill the disc space in the spine following its removal due to disc degeneration. "We have produced a cage that contains all the details, such as serrations, threads, and apertures, that are relevant for spinal implants," explained Okle.
Thanks to the design freedom afforded by injection molding, VESTAKEEP Fusion–based cages can be tailored to patient-specific anatomies and different surgical techniques. The cage models show the design diversity in the interlocks and in the cavities for ossification. In addition, the design facilitates instrument guidance during surgery and enables minimally invasive, patient-friendly surgical techniques.
With VESTAKEEP Fusion, Evonik is introducing a new product line of next-generation PEEK-based implant materials that accelerate bone fusion and convalescence. In vitro studies document a more than 30% increase in cell attachment and cell proliferation, according to Evonik. In preclinical tests, histological examination reveals a dense network of newly formed osteoblasts at the bone-implant interface. Bone histo-morphometry shows an approximately twofold increase in bone apposition. Moreover, pull-out tests demonstrate a more than twofold increase in implant fixation, said the company.
Evonik is also developing a 3D-printable VESTAKEEP Fusion filament that can be processed via additive manufacturing using fused filament fabrication technology.
Evonik will present the VESTAKEEP Fusion biomaterial during the EUROSPINE trade show in Vienna on Oct. 6 to 8, 2021.
Sign up for the PlasticsToday NewsFeed newsletter.
You May Also Like
---