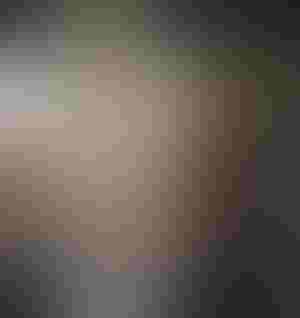 To hear, J-Pac Medical's Rick Crane, Vice President, Innovation Services Group, tell it, the company combines "automation, tooling and deep knowledge in thermoplastic materials. In a nutshell, we form, cut and assemble using heat, and those processes can be applied to packaging, medical devices and implants," Crane told PlasticsToday from the MD&M East show floor. The company's presence at the premier east coast medical manufacturing event, which runs through June 16 at the Javits in New York, NY, had a more singular focus, however: Showcasing its mastery of frangible and burst seal reagent blisters for both development stage and commercial customers in the in vitro diagnostics industry. 
Rick Crane of J-Pac Medical at MD&M East.
Headquartered in Somersworth, NH, J-Pac Medical has more than 30 years under its belt as a manufacturing and packaging outsourcing partner to medical device and diagnostics companies. During that time it has developed unique expertise in frangible and burst seal technology, which it describes as a cost-effective solution for reliably dispensing unit-of-use reagents precisely to a targeted area in point-of-care medical diagnostic devices.
The company uses differential weld strengths to form seals on reagent reservoirs that are permanent in some locations and designed to break at other specific locations, explained Crane. "Multiple heat-seal strengths in the material result in a controlled ejection of fluid so that it is channeled precisely into the appropriate microfluidic channels on a card." The reservoirs can be customized to interface with a range of diagnostic test platforms while producing precise, repeatable results. "Our expertise in frangible seals is unique in the industry," stressed Crane.
The technology is said to reduce IVD test complexity by storing and enabling the controlled release of testing reagents and eliminating the need for complex fluid handling, according to the company.
Sign up for the PlasticsToday NewsFeed newsletter.
You May Also Like
---