MedAccred Offers Contract Manufacturers Access to Accreditation Program
MedAccred Offers Contract Manufacturers Access to Accreditation Program
The Contract Manufacturer Subscriber Program was developed to improve process control and quality throughout the medtech supply chain.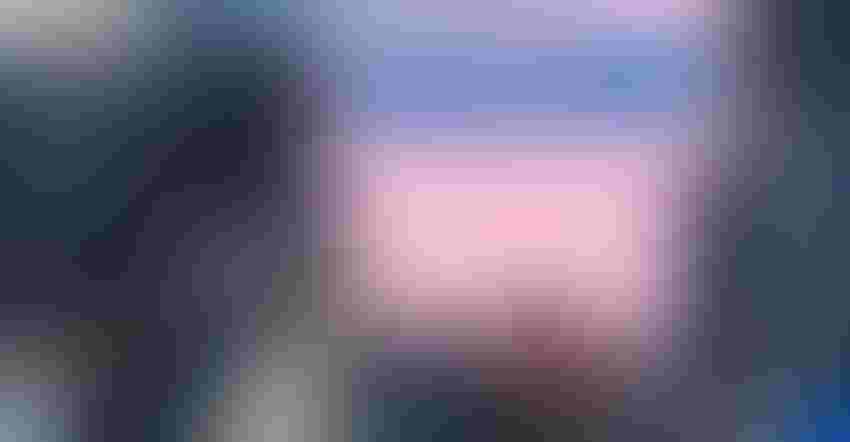 Dannette Crooms, VP, Global Supplier Quality, Edwards Lifesciences, introduced the new MedAccred Contract Manufacturer Subscriber Program on the Center Stage at the co-located Plastec and MD&M West event in Anaheim, CA, last week. She was accompanied by (right) Tony Knight, Senior Director, Global Supplier Quality CM/OEM, Medtronic; and Scott Goolsbey, Senior Program Manager, Global Quality & Operations, Stryker.
Image courtesy of MedAccred
The MedAccred program, which accredits suppliers to the medtech industry following a rigorous audit developed by leading medical technology OEMs, now offers contract manufacturers access to its services to improve oversight of their subsuppliers. MedAccred announced the Contract Manufacturer Subscriber program at the recent co-located Plastec West and Medical Design & Manufacturing (MD&M) West event in Anaheim, CA.
More than 70% of all medical device manufacturing is conducted by contract manufacturers and their sub-tier suppliers, according to MedAccred Director Connie Conboy. "The complexity of the supply chain through its many tiers poses a risk to product quality and patient safety, which is what the new Contract Manufacturer Subscriber Program seeks to address." It builds upon the current MedAccred program to provide rigorous oversight of critical manufacturing processes conducted by subject matter expert auditors around the globe.
Benefits to subscribing contract manufacturers, according to MedAccred, include the following:
Reduced cost while delivering improved quality;

improved process control down the medical device supply chain;

enhanced role as a strategic supplier with greater assurance of sub-tier supplier controls, contributing to improved product quality and patient safety.
"Contract manufacturers are now able to leverage the power and scope of MedAccred," said Tony Knight, Senior Director, Global Supplier Quality (CM/OEM), Medtronic. "This expanded MedAccred CM Subscriber program is being introduced by the leading OEMs within the medical device industry. The MedAccred deep-dive process audits and the resulting accreditations will drive improvement in product quality and cost savings through the tiers in contract manufacturers' supply chains."
Medtronic is among the OEMs that established MedAccred, which describes itself as the only industry-managed supply chain oversight program for key critical manufacturing processes in the medical device industry. The other MedAccred subscribers are Bausch Health, Baxter, BD, Boston Scientific, Edwards Lifesciences, Johnson & Johnson, Philips Healthcare, Roche Diagnostics, and Stryker.
Established in 2012, MedAccred's product and service segments currently include cable and wire harnesses, heat treating, printed board assembly, plastics extrusion, plastics injection molding, plastics mechanical assembly, sterilization, sterile device packaging, and welding.
Plastics injection molding has been among the most active segments. Late last month, Jabil announced that it is the first injection molder to achieve MedAccred certification in Mexico. Since audit criteria for injection molding were first released in June 2016, BMP Medical, Hoffer Plastics, PTA Plastics, and Intertech Plastics have been accredited by the organization.
The announcement was made at Plastec West and MD&M West, part of the Informa Markets – Engineering (IME) West event, which also includes WestPack, automation show ATX, and Design & Manufacturing (D&M). The trade show and conference ran from April 12 to 14 at the Anaheim Convention Center in Anaheim, CA.
Sign up for the PlasticsToday NewsFeed newsletter.
You May Also Like
---