Medical-Grade Elastomeric Resin Introduced for 3D Printing
Medical-Grade Elastomeric Resin Introduced for 3D Printing
The material developed by B9Creations is suited for the custom fabrication of medical and consumer products designed for skin contact of up to 30 days.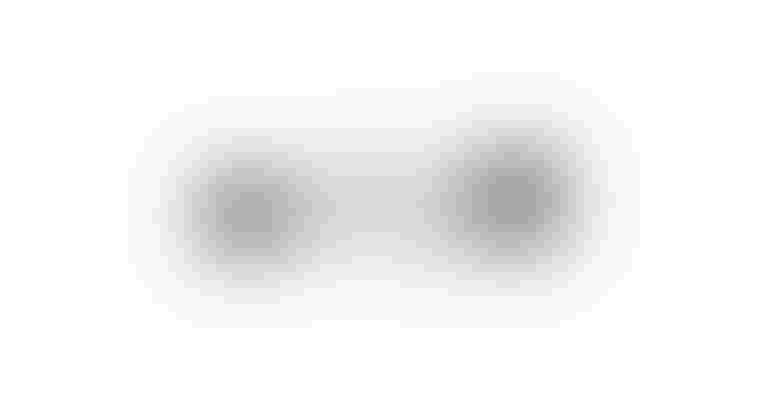 A new biocompatible elastomeric resin has been introduced by 3D printing technology company B9Creations. BioRes - Silicone is suited for the custom fabrication of medical and consumer products that have prolonged skin contact of up to 30 days, per ISO 90993. Applications include medical wearables, silicone-based components for medical devices, headphones, and hearing aids.
"This material has really opened up our design space," said Kevin Herrera, a senior engineer specializing in cardiovascular medical devices at Johnson & Johnson, in a quote provided by B9Creations. "It's also saving us a ton of money because we aren't using pure Teflon, and now we're able to quickly reiterate designs. So, if there's a shift in our fixture, we can always compensate and easily make a new one," said Herrera.
B9Creations said that its medical and industrial silicone materials bend, strength compress, and hold up to repeated cycles without tearing. Coupled with the company's Core 5 Series Med XL 3D printers, automated cleaning and curing units, and intelligent print preparation software, users can move seamlessly from prototyping to production, according to B9Creations.
B9Creations' 3D printing technology serves a variety of high-precision applications in nearly 70 countries around the world, serving brands ranging from Medtronic and Johnson & Johnson to B. Braun Medical Inc. Leveraging patented technology and high-speed contactless printing, its 3D printers are manufactured to the tightest tolerances in the industry. They also print in 15 minutes, four times faster than the industry average, and never require calibration, added B9Creations.
To further the integration of additive technology in the medical field, B9Creations' Healthcare Division offers 3D printing services in a diverse portfolio of medical applications.
Sign up for the PlasticsToday NewsFeed newsletter.
You May Also Like
---