Medical Syringe Recycling Pilot Enters New Phase
Medical Syringe Recycling Pilot Enters New Phase
BD will expand recovery and recycling of used plastic syringes to more healthcare facilities and broaden the program's scope to include other medical materials.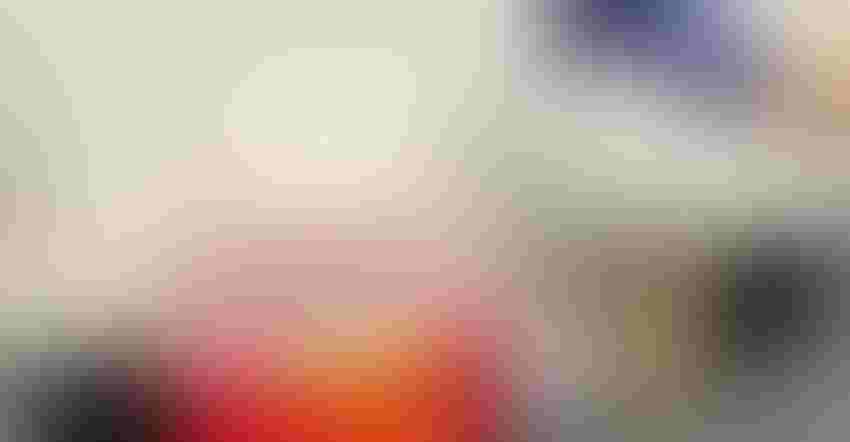 A pilot program initiated by global medical device leader BD and waste management company Casella to recover and recycle BD syringes discarded by healthcare facilities has reached a milestone. Up to 40,000 pounds of medical waste has been recycled and diverted from disposal since the program began in February of this year, BD announced this week. The pilot also assessed the technical feasibility of mechanical and advanced recycling, both of which showed positive results in recycling the materials for use in other products, according to BD. As a result, BD and Casella are expanding the pilot to additional hospitals and non-acute care facilities beyond the Southwest to other parts of the United States where the two companies have an existing relationship. The scope of the program is also broadening to include other types of medical materials for recycling as well as reclaiming used devices and returning them to the manufacturing process.
US healthcare industry generates three billion pounds of plastic waste
Described as the "first large-scale effort to assess the feasibility of recycling medical waste found in red sharps containers," the circular economy pilot seeks to find a sustainable solution for managing some of the estimated three billion pounds of plastic waste generated by the US healthcare industry. Medical syringes are especially problematic to recycle because of the various components they contain and the need to treat and sterilize the materials prior to recycling, said BD. This pilot program is showing a way forward, according to Chee Lum, BD vice president and general manager of injection systems.
"Needles and syringes help enable a wide range of critical medical treatments and care, but they require plastic for production, which generates waste and is one of the most relevant environmental issues facing the healthcare industry today," said Lum. "At BD, we are committed to reducing the environmental impact of our portfolio, and the results of this study show that by working together with industry partners, we can drive sustainable solutions that have a positive impact on the health of our planet and communities."
BD's ESG commitments
In its Together We Advance environmental, social, and governance strategy, BD has committed to reducing its Scope 1 and 2 emissions by 46% by 2030, using 2019 emissions as a baseline; achieving carbon neutrality across its direct operations by 2040; and setting Scope 3 emissions targets within a short timeframe. The company also prioritizes environmental efficiency in its use of resources such as energy and water in its direct operations.
BD engaged the services of Casella in 2013, when the waste management company began recovering, processing, and recycling waste from 12 injection system production sites. The number of BD sites serviced by Casella has grown to more than 30 locations. Its involvement in the pilot program "showcases the strength of collaborative partnerships when it comes to sustainable material management practices," commented Casella Chairman and CEO John W. Casella.
"We are excited to find an opportunity to provide our expertise and services to a forward-thinking customer like BD to help enable new streams of sustainability and resource management," said Casella. "We're pleased with the outcome of this first phase and look forward to continuing to expand on these results and provide solutions to one of healthcare's most pressing waste issues."
Sign up for the PlasticsToday NewsFeed newsletter.
You May Also Like
---