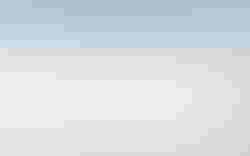 The packaging chapters within the U.S. Pharmacopeia have undergone the first major revisions in decades, and they will have a significant impact on OEMs as well as the suppliers of materials and plastic packaging systems. USP chapter , "Container-Plastics," and chapters , "Plastic Materials of Construction," and , "Testing of Drug Products in Their Final Packaging System," became effective in May 2016. Desmond Hunt, M.S., PhD, Senior Scientific Liaison at the U.S. Pharmacopeial Convention, addressed these changes during a conference session at MD&M East in New York City earlier this month. He elaborated on his presentation during a conversation with PlasticsToday after the event."The basic test specifications in the chapter date back quite some time," Hunt told PlasticsToday. While some minor revisions have been made over the years, this is a "complete change in philosophy," he said. It was needed, he added during the conference, because compliance had become a rote exercise."Today we have a better understanding of the impact of a packaging system on drug product quality and safety. Since 1995, there has been a lot of industry discussion around what needs to be done to determine the suitability of a packaging material as well as the suitability and safety of a final packaging system with a drug product," explained Hunt. It took a fair amount of time, clearly, but eventually a workable framework took shape nurtured by discussions within the Product Quality Research Institute and best practices and data generated by industry. "Based on that philosophical view of suitability and safety, we reworked the chapters to fit into that model."In particular, the new prioritizes extractables and leachables studies that reveal greater insights on the materials of construction, as noted in a previous article in PlasticsToday, "How new and updated USP packaging standards will affect plastics supply chain." A cornerstone of suitability for use assessment of packaging systems and their materials of construction is the concept of orthogonal assessment, said Hunt. That means using multiple techniques to get to a meaningful answer, he explained. "For packaging systems, if you just do biocompatibility testing, that tells you nothing about the chemical aspects of the material, and vice versa. If you do both assessments, you get much more information that allows you to make a sound judgement on the suitability of material."Whenever a standard undergoes an extensive revision, the affected industry will experience some qualms. Hunt went to great pains to stress that they did not set out to "make existing products on the market that have gone through the regulatory process obsolete. A currently marketed packaging system with drug products that has gone through the regulatory process already meets the requirements of and ," said Hunt. If new packaging and/or a new pharmaceutical product is introduced, even if one of those components has been on the market, testing will be required, however. The charts below, provided by Hunt, clarify the situations under which this must happen.
Charts provided by Desmond Hunt, U.S. Pharmacopeial Convention."We view this as a 'moving forward' document," explains Hunt. "There are always packaging changes—materials are discontinued, new ingredients added, new processes implemented—and whenever you make these changes to a material, it potentially affects the suitability and safety of the system. As time moves on, and packaging changes occur, and testing will be utilized," said Hunt.Thus far, tests and specifications have been developed for plasticized PVC, polyethylene, cyclic olefins, polyethylene terephthalate and polyethylene terephthalate G. Four new polymers—polyamide 6, polycarbonate, polyethylene vinyl acetate and non plasticized PVC—will be added to the list this month."We've gotten to the low-hanging fruits," said Hunt, adding, "it will take more time to develop tests and specifications for other materials. We are collaborating with end users and resin manufacturers, and if the collaboration goes well, we should make fairly rapid progress," said Hunt. On their to-do list: Acrylonitrile butadiene styrene, polybutylene terephthalate, poly(methylmethacrylate), polystyrene, polysulfone, polytetrafluoroethylene and polyurethane.
Sign up for the PlasticsToday NewsFeed newsletter.
You May Also Like
---