Peca Labs Bets on ePTFE for Pediatric Cardiovascular Valves
Peca Labs Bets on ePTFE for Pediatric Cardiovascular Valves
The company announced the first-in-human implant of its Masa valve, saying the device could be a significant improvement in the treatment of pediatric cardiovascular congenital heart defects.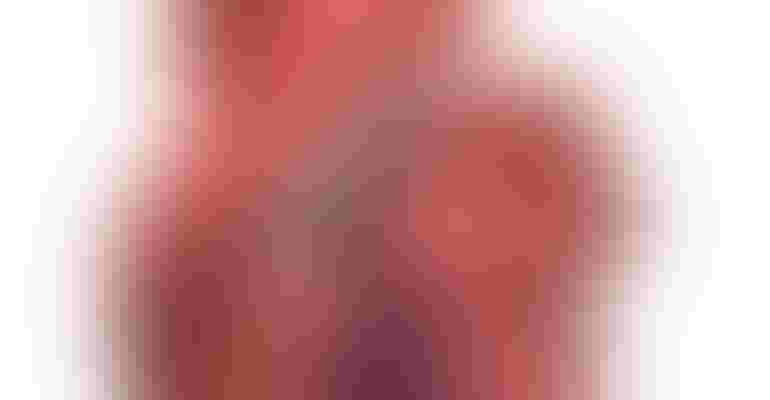 Image courtesy of Peca Labs
Peca Labs, a medical device company making vascular grafts and valves with durable polymeric cardiovascular devices designed to fit, grow, and last in pediatric populations, recently announced its first successful in-human implant of the Masa valve. The valve is intended to be used to reconstruct the right ventricular outflow tract (RVOT) and provide a functional pulmonary valve in patients up to age 22. Once implanted, Masa provides a pathway for blood from the right ventricle to the pulmonary arteries, using its design to help prevent backflow into the right ventricle.
The valve is a bi-leaflet pulmonary valved conduit. It has an expanded polytetrafluoroethylene (ePTFE) conduit and ePTFE leaflets fixtured to the conduit with polypropylene suture. The device includes a pad-printed design on the outer surface to indicate valve position and direction of flow.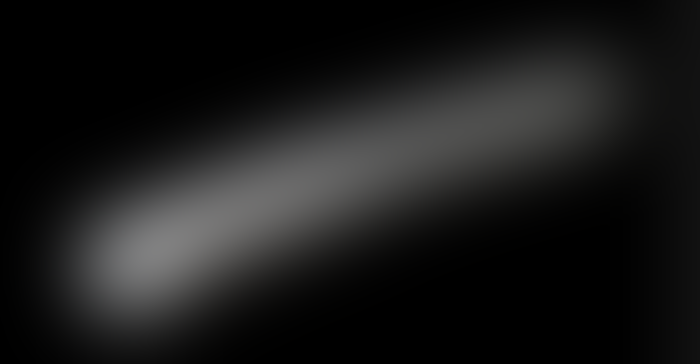 Peca has received Humanitarian Use Device (HUD) and Investigational Device Exemption (IDE) designation from FDA and has begun enrollment for its Masa Valve Early Feasibility Clinical Study at four clinical sites in the United States. One of the study sites included is Children's Hospital of Philadelphia, which is where the successful first in-human implant recently took place. The valve was reportedly implanted in a 21-month-old child who had previously undergone surgery for a homograft at one year old. The homograft, also known as a human tissue valve, had become severely stenotic and required immediate replacement. In turn, the homograft has been replaced with a 14mm Masa valve and the patient has shown encouraging early results post-procedure, with promising valve functionality on early assessment, according to the company.
"This successful implant marks a historic step for our polymeric valve technology that aims to combine the bio-inert benefits of organic tissue and durability of mechanical valves to potentially reduce the need for additional surgeries. The Masa valve materials and design may also help to preserve native tissue that would otherwise be used for a part of the reconstruction and could reduce the amount of medication needed for the patient during their lifetime," Arush Kalra, chief scientific officer and co-founder at Peca Labs, wrote in a statement for MD+DI. "This case brings Masa valve one step closer to being available to children who need such transformational innovation the most, furthering Peca's goal to save and improve lives."
Other existing valve implants are made with metal, ceramic or bioprosthetic materials, which can "cause biological responses, lack customizability, cannot be grown, and are destined to fail within five to 10 years," according to a press release announcing the in-human implant. "Failed conduits require repeat surgeries and interventions, costing more than $100,000 per patient on average, and current interventions for failed implants don't resolve the core reason for failure."
The Masa valve is named after its inventor, Masahiro Yoshida, MD, PhD, who created the concept after observing issues using biologic valve replacements including calcification, limitations of valve expansion on a growing heart, and shorter times between surgical replacements. Pediatric patients born with valve defects related to a number of congenital heart conditions — pulmonary stenosis, tetralogy of fallot, truncus arteriosus, transposition of great vessels, and pulmonary atresia — require multiple open-heart surgeries from childhood to adulthood. Especially in very young patients, implanted valves and conduits need to be replaced with larger ones as the heart grows. Yoshida, in turn, designed a PTFE implant that was more adaptable to a growing heart, reduced the issues of calcification, and expanded the intervals between replacements.
It was years later that three Carnegie Mellon University students formed Peca as a startup near Pittsburgh to commercialize a product based on Dr. Yoshida's concepts, creating the Masa valve.
The company developed the valve to be made entirely out of polymeric materials to help avoid some of the complications that come with the use of biologic valves. Masa does not use biologic or foreign tissue, meaning that the body will not have any immune response to the device. Additionally, its polymeric material helps avoid valve calcification and can be produced in an array of sizes to match each patient's anatomy.
"In designing the Masa valve, we aimed to use our polymer platform to combine the best characteristics of homograft tissue, which reduces the antithrombotic therapy required, and mechanical valves, which offer improved durability, supply availability, and resistance to both calcification and shrinkage," said Doug Bernstein, CEO at Peca Labs. "We then improved upon them with a novel bi-leaflet design."
Now embarking on the enrollment stage of its clinical study, the company is slated to enroll 10 to 15 patients at up to five sites. The study, which is multi-center, non-randomized, prospective, and interventional, is set to determine the safety and probable benefit of Masa by following implanted subjects for a total of five years post-procedure with a post-op, 30-day, 180-day, and one year follow-up, followed by an annual follow up until five years.
Sign up for the PlasticsToday NewsFeed newsletter.
You May Also Like
---