Pellet-Based 3D Printing Technology for Implantable Medical Devices
Pellet-Based 3D Printing Technology for Implantable Medical Devices
The cost of printing a part with Arburg Plastic Freeform technology is only a fraction of that of a typical 3D printed part, shared a Virtual Engineering Days speaker.
In a Virtual Engineering Days presentation, Gerry Berberian, national sales manager–additive, at Arburg, described how pellet-printing 3D technology can be used to make medical devices. And to give some real-world examples, Evonik's director of strategic marketing, medical device solutions, Balaji Prabhu, joined in to talk about his company's resorbable polymers and how they are being used with this technology to create customizable medical implants.  
Berberian kicked off "Medical Applications with Pellet Based 3D Printing – Highlighting Implantable Materials and Pharmaceuticals," by saying that Arburg Plastic Freeform (APF) is an open material platform. "It is unique because it has the ability to run any granular material through the system once it's been tuned for it," he explained. "Actually up to three different thermoplastic materials can be run at once on our Freeformer 300 system."
The process works by loading the material into the hoppers on the top right, Berberian said. "From there, it flows down into a screw and barrel. The screw and barrel plasticizes the material as it pushes it forward. Lastly, a constant stream of material is pushed into our nozzle and extruded as a string of microdroplets," he said.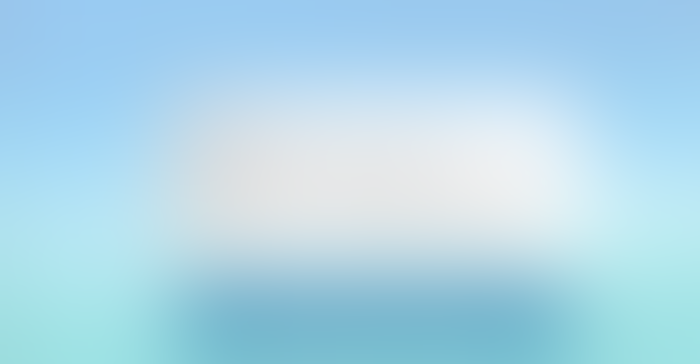 The processing method, and Arburg's custom printing software, give the user full control of the system, and users can choose to print in varying densities from fully dense, similar to a molded part, to a low density, creating a lightweight part, Berberian commented. He noted that by using standard pellets that can be sourced on the open market, the cost of printing a part with an APF technology is only a fraction of that of a typical 3D printed part.
Prabhu turned the conversation to Evonik's resorbable biomaterials and using 3D printing for medical implant applications. He showed a video that highlighted the company's polymer materials, describing them as lightweight. They can increase bone formation, and they can be completely absorbed by the body, reducing the need for removal surgery, according to the video. Evonik's experts are also developing different materials such as powders and filaments for various 3D printing technologies to create patient-specific implants that can be 3D printed, within a matter of hours.
Resomer, which is Evonik's resorbable polymer, has already been used in the field of sports medicine for knee repair. "But what's interesting is this upcoming field using 3D printing," Prabhu said. "For example, tracheal implants for pediatric surgery to open air passageways of infants. One cannot expect to have a metal implant going in there, which needs to be removed as the kid grows," he explained. "Using a resorbable material is the perfect solution, which degrades away as the infant grows."
Resomer is available in many forms, Prabhu said. "Typically a surgeon or a medical device customer or company will decide if it [will be used] for one year or more than four years." For example, polydioxanone is typically used in sutures because it degrades more quickly. "So when you have a surgery, typically you have a suture and then these sutures degrade away in a few months of time. We've also recently introduced polymers that degrade in less than a few weeks of time," he said, noting that wound care would be an ideal application for these materials.
For APF printing, Evonik uses granules that are dissolved into gels, or inks using a bioplotter technology used for tissue engineering, Prabhu said. "We also have a Resomer filament that looks more like a spaghetti that is extruded into the final medical device using fused filament fabrication technology. Finally, [we have] a micron-sized powder that is used to lay a 3D print using selective laser sintering," he said, noting that all these technologies are available for human use with the resorbable material.
"Our Resomer granules have been freeze dried, which is a critical criteria to prevent any moisture absorption," Prabhu said. "Using the APF technology is just like an injection molding approach. As these granules are melted, a layer by layer printing approach is completed, which results in a very nice finished device."
Evonik has evaluated a host of virgin polymers over the past year, starting with polydioxanone that degrades in about six months, going all the way up to a PLLA, which degrades in a few years, Pradhu commented, explaining that the company successfully worked with Arburg to print these different polymers across different structural domains.
The company can print with a composite material that is resorbable and preblended with beta tricalcium phosphate, which is often used in orthopedics for bone-fixation applications. "One can also imagine adding hydroxyapatite and different versions of calcium phosphate or additives of one's choice, which can be compounded and premade and provided by Evonik, that can be immediately fed into the Arburg Freeformer so that one can make a final medical device very clean, without any free powder," Prabhu concluded.
Sign up for the PlasticsToday NewsFeed newsletter.
You May Also Like
---