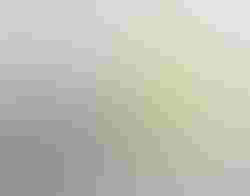 In what has become something of a tradition, Phillips-Medisize President and CEO Matt Jennings held a breakfast meeting with the media on the opening day of MD&M East, the premier medical technology trade show and conference running through June 16 at the Javits in New York, NY. He took the opportunity to provide some background on the recent acquisition of Medicom ("Phillips-Medisize buys connected-health drug-device company Medicom Innovation Partner").
A global outsourcing partner focused on drug delivery products, consumable diagnostics and medical devices headquartered in Hudson, WI, Phillips-Medisize will bolster its position in the drug-delivery sector and accelerate the evolution of connected devices with the acquisition. Noting an ongoing trend in demand for "smaller, smarter connected-health devices" and "more precision healthcare products," Jennings positioned the purchase as a perfect match for Phillips-Medisize.
OEMs continue to look for integrated solutions and ways to rationalize their supply chain, said Jennings during the press conference. Phillips-Medisize has responded by "migrating up the food chain into strategy and design and development."
Collaborating with different vendors in design, development and contract manufacturing—even if they are the best in their fields—creates dissonance. "You may have a great design, but you may find down the road that the product is not manufacturable as designed and will require a revision," said Jennings.
With hundreds of engineers on its payroll and close in-house collaboration between the product development and manufacturing teams, Phillips-Medisize is able to significantly reduce the time to market and mitigate risk compared with conventional outsourcing strategies. Bringing Medicom's 80+ employees and locations in Struer and Copenhagen, Denmark, and Cambridge, UK, into its design and development network further strengthens these capabilities. As one large pharma company noted commenting on the acquisition, the combination of Phillips-Medisize and Medicom "is attractive because these days you have to do [design for manufacture] in phase 1, the very beginning. The more we can do things in parallel, the better."
With a portfolio of 100+ software, electronic hardware and mechanical technology accelerators and a focus on drug-delivery systems, Medicom also brings a unique skill set to the drive for precision, says Jennings.
To improve patient outcomes, one of the key growth drivers in mature medical markets, patient compliance to a treatment regimen is key. The terms of compliance change depending on the patient. A 50-year-old male has different medical needs and will respond differently to medication than a 22-year-old female, said Jennings, and connectivity and a "feedback loop" can provide that information, drive compliance and improve outcomes.
"Phillips-Medisize has "doubled in size almost every year in the last five years," said Jennings, and it has a footprint in all of the global manufacturing hubs, save one. "We don't have a presence in New England, and we are going to look at filling that gap," said Jennings.
Stay tuned.
Sign up for the PlasticsToday NewsFeed newsletter.
You May Also Like
---