Plant-Based Face Masks Granted Emergency Use Authorization by FDA
Plant-Based Face Masks Granted Emergency Use Authorization by FDA
Precision Eco procedural masks are made with renewable crop resources and are expected to help reduce CO2 emissions by 55%.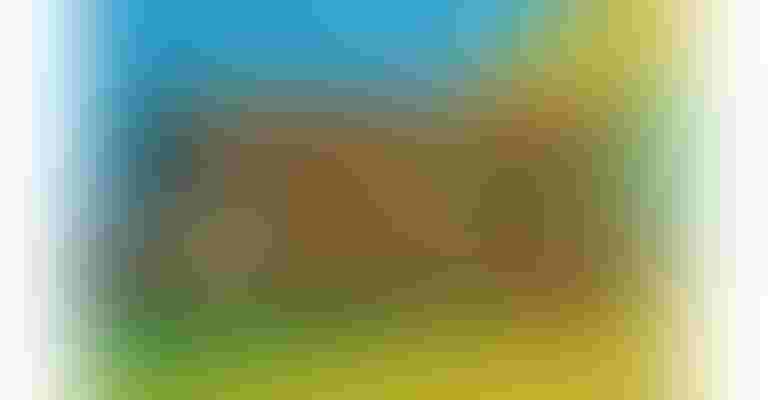 Precision Eco procedural masks generate carbon credits resulting from the net carbon reduction.
Image courtesy of Josie Elias / Alamy Stock Photo
Precision ADM (PADM) Medical Group of Companies has earned Emergency Use Authorization (EUA) from FDA to market Precision Eco face masks for use in healthcare and medical settings in the United States. Described by the company as the world's first plant-based, procedural masks with ear loops, Precision Eco masks are expected to help reduce the environmental impact of single-use disposable face masks, as most disposable personal protective equipment are made of petroleum-based, nonbiodegradable polymers. 
The Precision Eco compostable plant-based procedural masks are made using Ecofuse plant-based materials manufactured by Roswell Textiles. The masks are produced using high-purity polyactic acid (Luminy PLA) supplied by TotalEnergies Corbion. PLA is a biobased and biodegradable polymer made from annually renewable crop resources and offers a reduced carbon footprint compared with traditional plastics, according to a news release. 
Industrially compostable, Ecofuse materials are expected to help reduce the CO2 emissions by approximately 55% compared with using conventional petroleum-based masks. Precision Eco procedural masks generate carbon credits as a result of the net carbon reduction, PADM Medical reported. The Precision Eco masks are also USDA certified biobased products under the USDA BioPreferred Program with a biobased content of 82%.
"The EUA on the Precision Eco product is a milestone. It is a reward to our commitment to making eco-conscious products to support the health and wellness of all individuals and our planet," said Martin Petrak, PADM Medical Group CEO, in the press release. "This commitment drives us as a company as we continue to innovate for a greener and more sustainable world. We are working in collaboration with our global partners to develop the vast potential of our Precision Eco plant based/compostable masks." 
Sign up for the PlasticsToday NewsFeed newsletter.
You May Also Like
---