Protolabs Helps Inventor Realize His Vision for Braille-Teaching Tablet
Braille-Teaching Toy
Similar to magnetic drawing boards that kids love, the BrailleDoodle uses a stylus and magnetic balls to teach blind and visually impaired children the braille alphabet.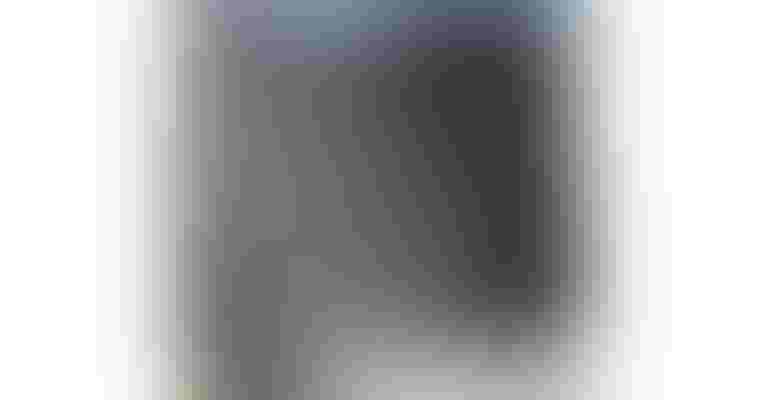 Stereolithography was used to produce BrailleDoodle prototypes with features as small as 0.002 inches.
Image courtesy of Protolabs
Advanced technology, including remote audio and video tools, was generally credited with helping students across the globe to continue their education during the coronavirus pandemic. But at least one population never had a good substitute for on-site, in-person instruction — those living with blindness or clinically impaired vision. Learning to read and communicate via braille is often the difference between being successful with one's education or struggling through it. A new educational tool, which utilizes a plastic similar to acrylonitrile butadiene styrene (ABS) and 3D printing, offers a different type of remote learning experience for this cohort.
The BrailleDoodle is a portable, laptop-sized tablet that teaches children the braille alphabet while enabling them to learn phonics, practice writing words and sentences, create X-Y graphs for mathematical equations, and free draw. The device is expected to compensate for the shortcomings of many digital devices when it comes to appropriately teaching children literary and writing skills, according to a recent press release from digital manufacturing company Protolabs, which contributed its expertise to the project. As innovative as the BrailleDoodle is, the story behind its creation is equally noteworthy.
Toying with an idea
The brainchild of New York–based special education teacher Daniel Lubiner, the BrailleDoodle was inspired by a toy that uses a stylus and magnetic balls to render drawings and other types of artwork. To obtain funding for the project, Lubiner launched the TouchPad Pro Foundation, which raised more than $70,000 in donations, and started a Kickstarter campaign, that brought in another $37,000. Lubiner then collaborated with New York–based Creative Engineering to develop the product's design. Protolabs became involved after the first prototype produced by a China-based company didn't reliably function as intended.
The tablet allows users to drag a magnetic stylus over its surface, pulling small metallic balls through holes in various patterns to create braille letters, figures, or images. Plastic springs hold the balls firmly in place until the user pushes them down again. In all, the device requires 3,000 plastic springs.
The device was designed with two sides, one of which allows users to practice braille by running the stylus over discrete spaces configured for each letter of the alphabet. On the reverse side, the stylus can be used for more imaginative purposes, such as pulling up balls to form shapes, including a house, tree, moon, or spaceship. On the braille side, the balls can only be pulled into specific patterns that match the letter of the space being filled. Next to each letter space is another space where kids can practice making the letter on their own and comparing the result. Below the alphabet area are free-writing spaces for creating numbers, words, and sentences in braille. 
Stereolithography meets prototyping challenge
According to Lubiner, the first prototype for BrailleDoodle underwent several design iterations to achieve the required level of accuracy. To produce a better prototype, the project was reshored stateside. Lubiner and his engineering team earned the assistance of a Protolabs manufacturing grant that helped offset the price of prototypes for the nonprofit. Protolabs' 3D-printing team stepped in to manufacture the three main parts of the prototype — a braille-learning front perforated surface, free-drawing back perforated surface, and plastic springs to hold the raised metal balls inside their holes.
A stereolithography (SLA) printer was used to produce more accurate prototypes with features as small as 0.002 inches. This was crucial for the movement of the metal balls, and the SLA process also provided a better surface-quality finish to benefit the cosmetic appearance of the prototype, according to the press release. The design team also saved time and avoided unnecessary iterations by having access to Protolabs' digital quoting platform and instant Design for Additive Manufacturing (DFAM) analysis. The team completed two iterations, producing a functional prototype crucial for attracting interest in the BrailleDoodle.
The BrailleDoodle is available for pre-order through the TouchPad Pro Foundation, a nonprofit 501(c)(3) assistive technology organization. At the time of wrting, the TouchPad Pro Foundation has received approximately 500 pre-orders. Some buyers reportedly plan to donate devices to schools and other organizations. Lubiner has also sent a prototype to a testing company for feedback before moving to production.
Sign up for the PlasticsToday NewsFeed newsletter.
You May Also Like
---