Stryker Builds Out Additive Manufacturing Capacity in Ireland
Stryker Builds Out Additive Manufacturing Capacity in Ireland
The new facility is adjacent to the worldwide headquarters of Stryker's AMagine Institute, a center of excellence for additive manufacturing.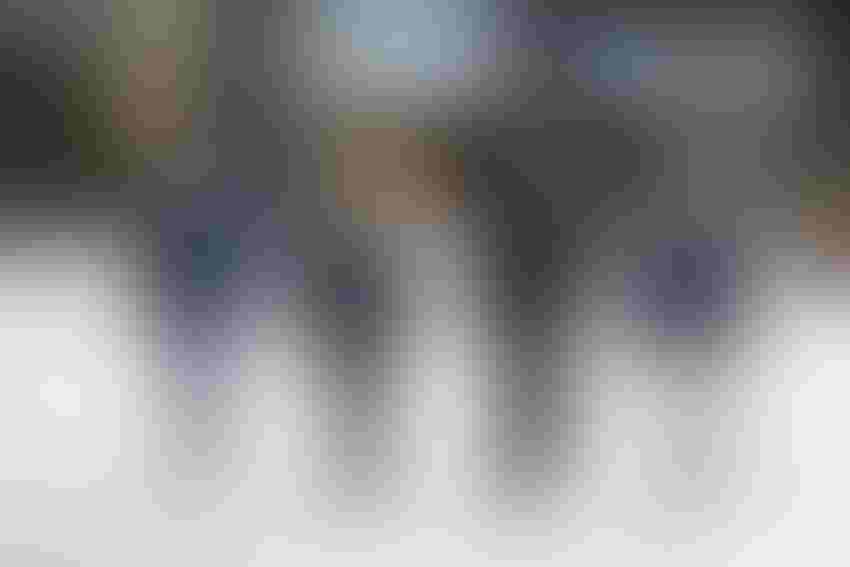 Pictured at the opening ceremony left to right are Viju Menon, Stryker; Martin Shanahan, IDA; Taoiseach Micheál Martin; and Kevin Lobo, Stryker.
Image courtesy of Stryker
Medical technology company Stryker recently celebrated the official opening of its high-tech facility in Anngrove, Ireland, with a visit from Taoiseach (Prime Minister) Micheál Martin, members of the Industrial Development Agency (IDA), and other local guests. The new 156,000-square-foot facility is focused on furthering the company's development of additive manufacturing technology for healthcare applications. Stryker said it has made significant investments in Anngrove to establish itself as a world leader in this technology, and will continue to invest for growth.
Stryker applies additive manufacturing, also known as 3D printing, to an array of healthcare innovations, with a special emphasis on the manufacture of specialized medical devices. The products are used to treat bone-related conditions affecting knees, hips, shoulders, ankles, cranial and facial skeletons, and the spine. Patient-specific solutions — an area where additive manufacturing excels — are also designed and manufactured for people with significant disease progression for which there often is no alternative, said Stryker.
Anngrove is also the world headquarters of the AMagine Institute, a center of excellence for additive manufacturing across Stryker. The institute develops breakthrough technologies, from early research and development to full commercial launch and scaling, and deploys these new technologies across its full portfolio of products and services.
Stryker has a significant presence in Ireland, operating eight facilities and employing more than 4,000 people. New capacity in Anngrove in County Cork reportedly will create some 600 jobs.
At the ceremony, Taoiseach Micheál Martin praised the "capability, dedication, and vision of the Stryker team, and of the growth and success of Stryker [in Ireland]. Government will work to ensure Ireland continues to be an attractive location for the med-tech sector, and business in general, supported by our highly-skilled and talented workforce," he added.
Noting that the expansion of the Anngrove facility furthers Stryker's four-decade commitment to Ireland, IDA Ireland CEO Martin Shanahan remarked that Stryker has been innovating in medtech additive manufacturing for more than 20 years. Completion of this project "builds on Stryker's outstanding track record for innovation and shows the key role Anngrove plays in the company's global additive technology research and development," said Shanahan.
Stryker is ranked as the ninth largest medical device company in the world by revenue, according to sister brand MD+DI.
Sign up for the PlasticsToday NewsFeed newsletter.
You May Also Like
---