Zeus develops LCP to replace metal braiding in catheters
Zeus develops LCP to replace metal braiding in catheters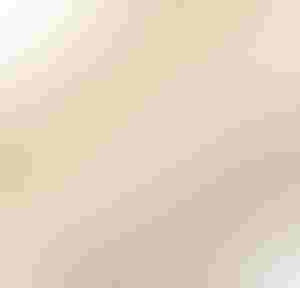 Renewed interest in catheters that are compatible with magnetic resonance imaging has led Zeus (Orangeburg, SC) to develop a liquid crystal polymer (LCP) monofilament that can be used to replace stainless steel in wire braiding applications. As minimally invasive surgical procedures become increasingly complex, physicians require improved visualization of soft tissue, making metals undesirable in these types of medical devices. The company will feature this technology at MD&M Minneapolis, which is co-located with PLASTEC Minneapolis, at the Minneapolis Convention Center on September 21 and 22.
The LCP possesses excellent tensile strength and surpasses many similar monofilaments such as nylon, polyethylene naphthalate and even PEEK in terms of stiffness, according to Zeus. The material allows the catheter to retain torquability, pushability and distal end deflectability despite the absence of metal braids. Catheters made using this material meet MRI-compatibility requirements and also enable catheterization procedures to be performed without ionizing radiation from x-rays.
Zeus will be among more than 600 exhibitors at the co-located MD&M Minneapolis and PLASTEC Minneapolis events in Minneapolis on Sept. 21 and 22, 2016. Click here for more information or to register to attend. Use the promo code PToday16 to receive free expo admission and a 20% discount on conference passes.
LCP can be challenging to obtain for medical device componentry because of regulatory paperwork, notes Zeus, adding that it can streamline the process and rapidly provide samples ready to evaluate. The company has the capability to provide LCP monofilament in custom sizes and profiles.
The LCP is easily braided with industry-standard equipment and resists fraying (also called bird nesting). The material easily integrates into most existing braiding process with minimal changes, according to Zeus, and the kink-resistant product can be wound onto Steeger and Wardwell bobbins and DIN 160 spools.
Zeus is one of 13 companies vying for the MD&M Minneapolis Innovation Prize. For a full list of competing companies and to cast your vote for the best-in-show technology, read "13 medtech innovations to see at MD&M Minneapolis" on sister brand Qmed's website.
Sign up for the PlasticsToday NewsFeed newsletter.
You May Also Like
---