3 Keys That Unlock Plastic Closure Sustainability
3 Keys That Unlock Plastic Closure Sustainability
Lightweighting, recyclability, and recycled content are driving plastic caps, closures, and their resins in new directions.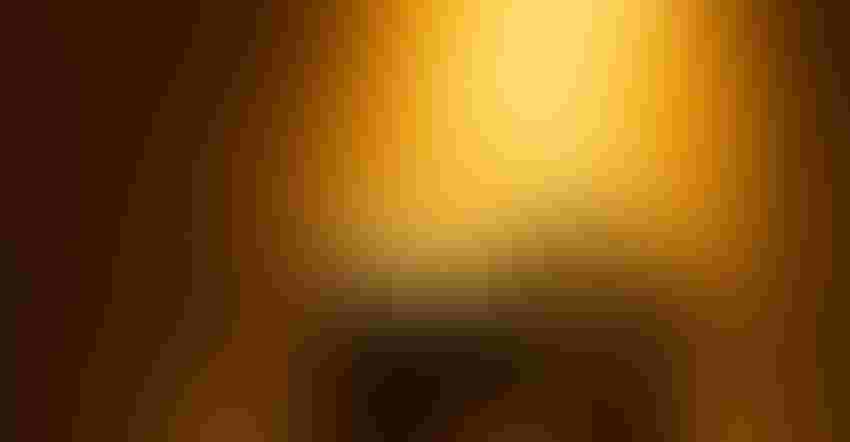 Continuous innovation at all stages of the food and beverage packaging supply chain have improved packaging efficiency, safety, and sustainability over the past decade, with closures playing a key role. During the next 10 years, closure innovations will continue, with a stronger focus on sustainability.
Lightweighting, recyclability, and incorporation of post-consumer resin (PCR) will be three key areas of focus as industry stakeholders continue the work of making closures and closure resins more sustainable.
A look at lightweighting.
During the past two decades, beverage packaging weights have trended lower and lower. Advances in part design, processing, and materials have enabled the industry to develop bottle and closure solutions with smaller environmental footprints, as less raw material needs to be produced, processed, and transported.
Updates to design standards for bottle neck finishes, the area where the closure is applied, have supported the trend toward lightweighting. For example, the transition from a PCO 1810 bottle neck finish for carbonated soft drinks to the now standard PCO 1881 design has enabled a 25 – 35% reduction in closure weight and similar reductions in neck finish itself. The adoption of the newest neck finish standard (26/22), which is expected in the next few years, will mark another major change.
In applications such as lightweight water bottles, some believe the opportunities for weight reduction have plateaued. Consequently, improving production throughput is taking on greater significance. As the tolerances for performance and the dimensions of these lightweight closures tighten, specific grades of polyethylene (PE) resins that were commonplace only a decade ago are often no longer able to meet the processing and functional requirements in the new designs.
To address these limitations of commodity resins, material suppliers have developed high-performance PE resins with enhanced mechanical properties that can enable further lightweighting in caps and closures.
These properties stem from advancements in resin design, such as bimodal molecular weight distribution and use of octene comonomer, which provide unique advantages compared with conventional PE resins.
High-performance resins can increase the resistance to stress cracking required for thin-wall parts, improve the creep resistance and barrier needed for carbonated or dosed beverages, and provide higher flow for larger high-cavitation molds that make more parts at once. The industry will continue to move forward with thinner and lighter closures, using modern high-performance PE resins to assure performance.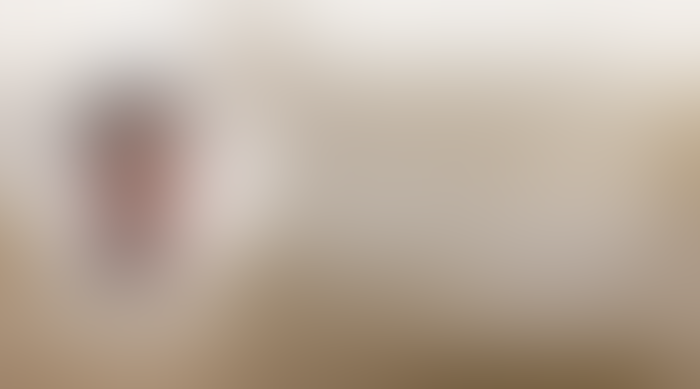 Designing for recyclability.
As circularity continues to gain momentum, design for recyclability has become a larger area of focus than ever before, throughout the value chain. Closures that were once composed of two or more materials to meet requirements such as tamper evidence or seal performance now have fully recyclable, monomaterial solutions.
Although cost and production efficiency continue to be important factors, new recycling guidelines and legislation will shape modern closures and increase interest in elements such as tethering and recyclable barrier resins.
In the past, two-piece closures consisting of a polypropylene (PP) shell combined with a low-density PE (LDPE) or alternative liner to ensure adequate seal performance were standard. In some areas of North America, and for some beverage applications, two-piece closures are still commonplace, but these are being phased out in favor of organoleptic, linerless, high-density PE (HPDE) closures in most areas. These single-piece closures not only enable a simpler supply chain, reduced bottle neck distortion, and improved sealing but also facilitate the adoption of a monomaterial closure stream.
Another area where closure design for recyclability is top of mind is in the flexible food packaging market. All-PE stand-up pouches (SUPs) are intended to be alternatives to traditional SUPs, which use mixed materials to help meet performance requirements.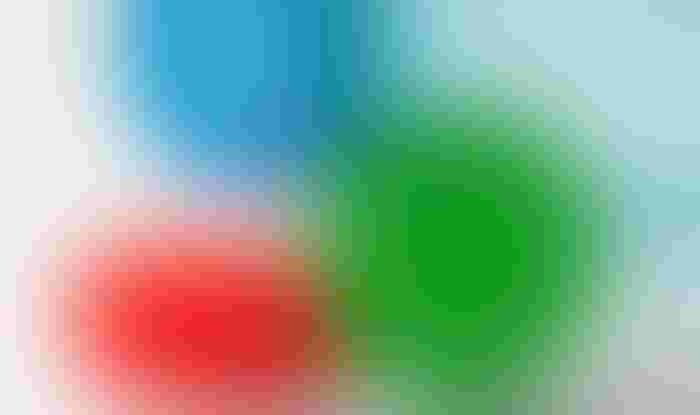 With the development of advanced PE resins offering significantly improved attributes, such as barrier and sealability, an increasing number of applications can be replaced with PE-based film structures to create a fully recyclable stand-up pouch. Some of these pouches also contain spouts and fitments made of PP or PE, particularly for products such as baby food, condiments, and sauces. For the entire package to be recyclable, the use of an all-PE pouch, fitment, and closure is expected to become more commonplace.
Tether is an emerging option in North America that helps ensure caps are collected with the container while helping reduce litter. In 2024, the European Union (EU) will require all plastic closures for containers under 3 liters to remain attached/tethered as part of its single-use plastics directive. This legislation has caused a significant disruption to the beverage industry, requiring new and innovative designs.
Similar legislation could be introduced in jurisdictions in North America and elsewhere, following the same reasoning as the EU. Tethering also provides an opportunity to differentiate products and may trend in North America as multinationals look to consolidate global closure designs. Co-development between resin suppliers and closure designers will facilitate these new designs and unlock the potential of materials with improved tensile strength and flow properties for both strap- and hinge-style tethered closures.
Incorporating PCR.
Converters have successfully incorporated post-industrial resin (PIR), aka scrap/regrind, into molded parts for some industries for many years. Incorporating PCR takes this a step further by using content that has been previously used by the consumer or in an industrial end-use application.
Many factors must be considered to effectively incorporate PCR into closures for both food-contact and non-food-contact applications. Going forward, these factors will play a larger role in determining how much PCR can be feasibly blended with virgin resin as organizations aim to maximize recycled content in caps and closures.
Arguably the most difficult aspect of incorporating PCR into closures today is the limited availability of suitable PCR supply streams, particularly for food and beverage packaging. For PE, recycled HDPE (rHDPE) sourced from blow-molded milk and water jugs is the only major stream currently approved for food-contact applications.
One of the challenges associated with using resin originally designed for blow molding is that its properties are not optimized for injection molding (and compression molding, to a lesser extent). These production methods are quite different, and the high viscosity of a blow-molding resin poses a challenge during processing on a line designed to use the much lower-viscosity resins that are common for caps and closures. Additional supply considerations include quality, consistency, and reliability.
At a high level, the main technical factors that need to be considered to develop a closure with PCR content are material(s), processing, application requirements, and part design. PCR properties differ from those of virgin resin. Material attributes, such as mechanical properties, rheology, color and optics, and organoleptics, determine whether a material is suitable for a given application.
In parallel, the molder must determine whether the part can be produced without significant changes to existing molding equipment and throughput, or if additional steps related to storage, handling, and blending are required.
Most often, the material specifications for PCR are quite broad; when combined with inherent property differences between the PCR available today and virgin caps and closure resins, what emerges is an altered process window with additional variability in dimensions and part performance. If the molder does not completely understand and address these differences during closure production, further challenges may arise downstream, during bottling and end use.
To tackle this challenge, the design of the end part should be evaluated in conjunction with the application requirements. From a sustainability perspective, it's important to weigh the benefits of lightweighting against the benefits of PCR incorporation to understand which is more feasible, and which brings a greater benefit vis-à-vis environmental impact.
As there is an increased effort to bring forth new supply streams of recycled PE, it is likely that "PCR-ready" virgin resins, which are tailored for use with PCR, will become more commonplace. In many cases, the same developments in closure resins that facilitate lightweighting also offer improved mechanical and rheological properties, enabling converters and brand owners to use more recycled content in closures and food packaging.
These sustainability-driven innovations in closures and closure resins are expected to continue over the next 10 years, as demands from legislators and consumers drive new commercial solutions. Collaborations among supply chain participants — converters, mold makers, brand owners, and material suppliers — will move the work forward, year by year.
It's impossible to say exactly how different closures will be by the end of the decade, but they will certainly incorporate sustainability innovations that are today nascent.
Anoop Dhaliwal is a technical service specialist with Nova Chemicals in Calgary, Alberta, where he leads application development for the caps and closures team and works closely with customers on technical support and qualifying new resins.
Sign up for the PlasticsToday NewsFeed newsletter.
You May Also Like
---