Plastic packaging gaining momentum in Mexico
Plastic packaging gaining momentum in Mexico
Of the three North American countries, Mexico is forecast to have 
the highest percentage of growth in both the short- and mid-term for the packaging market. In fact, Smithers Pira estimates that Mexico is expected to gain on average 3.1% per annum over the next four years to 2017.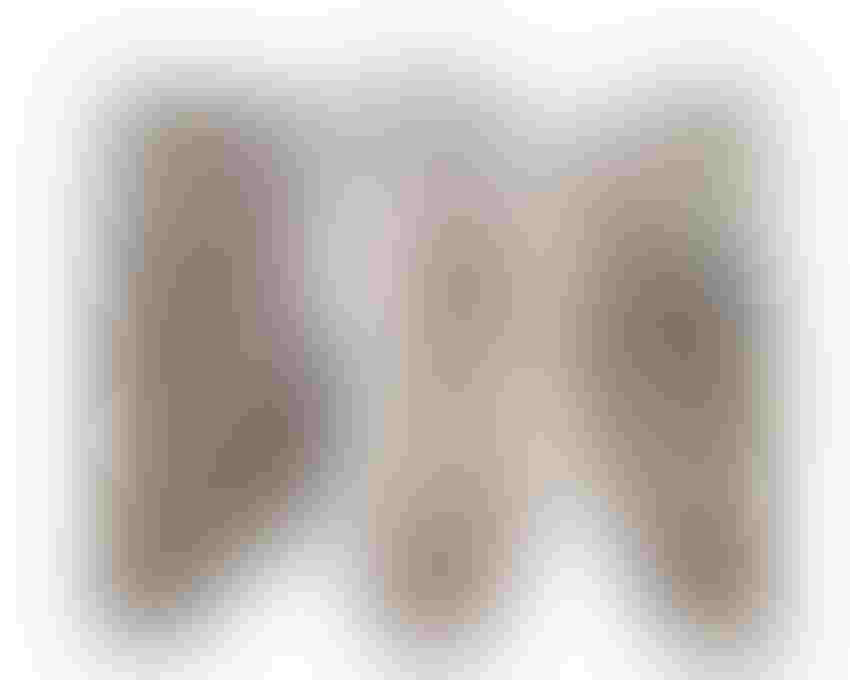 Of the three North American countries, Mexico is forecast to have 
the highest percentage of growth in both the short- and mid-term for the packaging market. In fact, Smithers Pira estimates that Mexico is expected to gain on average 3.1% per annum over the next four years to 2017.
There has been an increased demand for plastics in Mexico, with the sec
tor gaining the second largest share of the packaging industry in the country, behind paper and board. The plastic packaging sector rose from a 25.1% market share in 2010 to 27.7% in 2012. This growth has mainly been driven by use in food and beverage products. Specific food areas such as drinking yogurt and other dairy products packaged in HDPE will help drive growth for plastics in Mexico. The material is also increasingly used in the health and beauty and household care industries.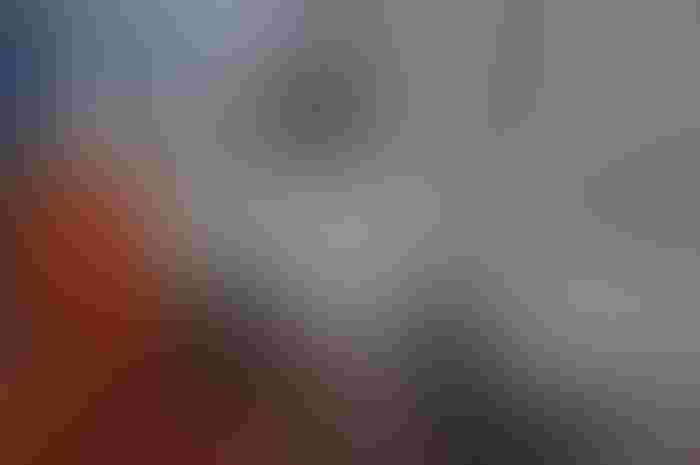 Mexico is the epicenter of the PET conversion boom in Latin America.
With regards to flexible packaging, the market in Mexico is expected to expand at an average annual growth rate of 8.7% to reach a value of $3.13 billion in 2018. Flexible plastic packaging is expected to continue to gain popularity, experiencing the highest growth 
rate across all the packaging segments, according to Smithers Pira.
Still, it's important to note that plastic packaging and the Mexico market have had a somewhat tense relationship. In the past, there has been extensive media coverage about the pollution caused by plastic waste in rivers, lakes, fields, and streets in the country. This created a negative image of plastic packaging, which led civil organizations to launch campaigns urging people not to purchase goods in plastic packaging.
But, for the most part, bans on plastic packaging have not been enforced in Mexico. As such, driven by high consumption of soft drinks and bottled water, averaging two bottles per person per day, Mexico is now the world's second largest consumer of PET bottles, according to Canadean.
"The rising use of plastic packaging has led to environmental and sustainability concerns, which have posed a significant threat to the sector," said Joanne Hardman, analyst at Canadean. "To combat this, manufacturers should act as innovators in recycling and highlight the environmentally friendly quality of their products."
But Euromonitor International believes that plastic packaging in Mexico is making important inroads toward being perceived as a sustainable material. Converters have worked to increase the production of many rigid plastic bottles and flexible plastic films by focusing on a sustainability story, the research firm states. For example, Coca-Cola introduced its 100% recyclable plastic bottle, made from 30% plant-based materials, to the Mexico market in 2010.
Growing demand for packaging machinery in Mexico
More and more consumer packaged goods companies (CPGs) are investing in Mexico due to the country's growing middle class and to take advantage of low-cost labor. Switzerland's Nestlé and PepsiCo announced plans for expansion in Mexico over the next five years.
Nestlé media releases call its plans
 to build an infant nutrition plant in Ocotlán, Jalisco, and a pet food plant in Silao, Guanajuato, "a striking example of the company's commitment to Mexico." PepsiCo also has a long history in Mexico.
Mexican manufacturers are the second-largest importers of U.S. packaging and processing machinery, according to the U.S. Census Bureau's Quarterly Import/Export Statistics for Sept. 2013. The report notes changes of 15.79% (increasing to $48 million) for processing equipment and 10.43% for packaging machinery (increasing to $115 million) since the same period in 2012.
"Mexico's middle class is expanding," said Enrique Guzman, director of the Latin America office of PMMI, the Association for Packaging and Processing Technologies. "And
 its economy is forecast to grow 
at 3.4% this year, making it the fastest-growing among the largest economies in North and South America," according to show organizers. Expo Pack México is part of the Pack Expo family of trade shows.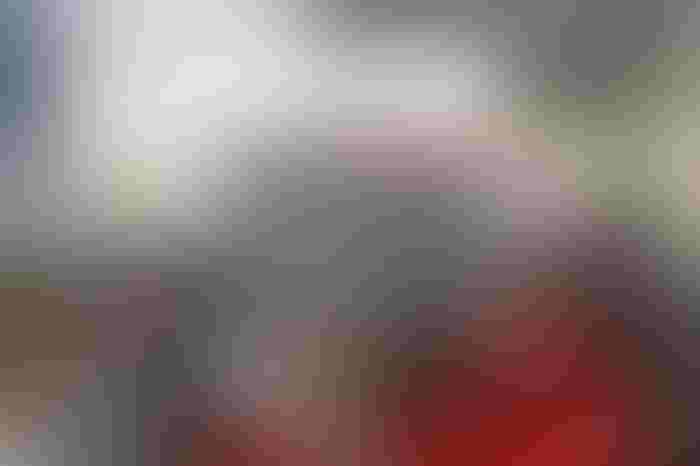 In addition, Cisco Systems Inc. has announced a $1.3 billion investment in Mexico in 2014 - generating more than 900 jobs. PepsiCo's plan is expected to generate 4000 new jobs, and Nestlé anticipates 700 direct jobs as a result of its new Mexican plants.
In many areas, Mexico is beginning to surpass China when it comes to manufacturing costs, according to a report from the Boston Consulting Group.
"The labor-cost advantage of China has declined significantly while the advantage in Mexico has maintained, however, the logistic problems of bringing the product to the U.S. from China has not improved," Jorge Izquierdo, VP of market development for PMM, told PlasticsToday. "Many companies that left Mexico a few years ago looking to cut their costs have found that the increase in labor and logistics and coordination expenses did not justify having operations in China versus Mexico."
The combination of favorable export/ mport data and the news from Cisco, Nestlé, and PepsiCo helped to drive 
the growth of Expo Pack México 2014, according to show organizers. Expo Pack México is part of the Pack Expo family of trade shows.
Expo Pack México celebrates another banner year
Expo Pack México 2014 (Mexico City, June 17-20) at Mexico City's Centro Banamex closed on June 20, marking the show's second consecutive sold-out event. 
"Solutions providers from all over the world see the opportunities in Mexico and Latin America, which reinforces the strength of the packaging and processing marketplace there," said Charles Yuska, president and CEO of PMMI. "More than 25,000 visitors attended the 2014 event, making it the third-largest turnout in Expo Pack México's 29-year history. Manufacturers in Latin America need new packaging and processing solutions, and they know Expo Pack México is a critical resource."
Yuska says that buyers traveled from 29 of the 32 Mexican states, including buying groups from Puebla, Queretaro, and Guanajuato, and international enthusiasm for the show has continued to grow.
Husky tour makes a stop in Mexico
In June 2014, Husky Injection Molding Systems hosted the first event of its Husky World Tour 2014, a Specialty Closures Conference at its Technical Center in Cuajimalpa, Mexico. This small, intimate event featured in-depth presentations and discussions with nearly 40 attendees, made up of both current and prospective customers.
The one-day event included networking opportunities and presentations from industry experts, including Greg Lathrop from Unilever, Anthi Balafoutis from MMC Packaging, and Javier Ortiz from IHS Chemical, discussing current trends in the design and manufacture of specialty closures.
Highlights from the event included technical presentations from Husky subject matter experts, covering topics such as specialty closure mold technologies for complex applications and the use of process and productivity monitoring to improve plant efficiencies. The technical presentations offered attendees insight into solutions to some of today's most pertinent injection molding challenges, and demonstrated the latest technologies available from Husky that respond to these challenges.
"The Husky World Tour event in Mexico was a great way for us to connect with our local customers, and featured great presentations, fantastic networking opportunities, and interesting, in- depth discussions," said Husky's Jaime Hernandez, general manager of Latin America. "Focusing on specific topics of interest allowed us to really delve deeper into the current issues specialty closure manufacturers are facing and gain a better understanding of where Husky can position solutions.
The competitiveness of today's market requires us to go above and beyond, and events like these provide a great opportunity for us to share the tools and insights we have as an industry-leading organization," added Hernandez.
Husky also presented its comprehensive range of products and services to help specialty closure customers improve product quality, reduce variability, and increase efficiency.
Some of the highlights included Shotscope NX, Husky's integrated process and production monitoring system, as well as Husky's KTW molds, featuring EASYcube technology, which provides industry-leading uptime and reliability.
Clearly, the Mexican market is showing tremendous promise for packaging processors.
Sign up for the PlasticsToday NewsFeed newsletter.
You May Also Like
---