The Plastics Police Had a Banner Year
The Plastics Police Had a Banner Year
California's landmark plastic reduction law SB 54 grabbed most of the attention, but there were many other attempts to regulate plastics on the state and federal level this year.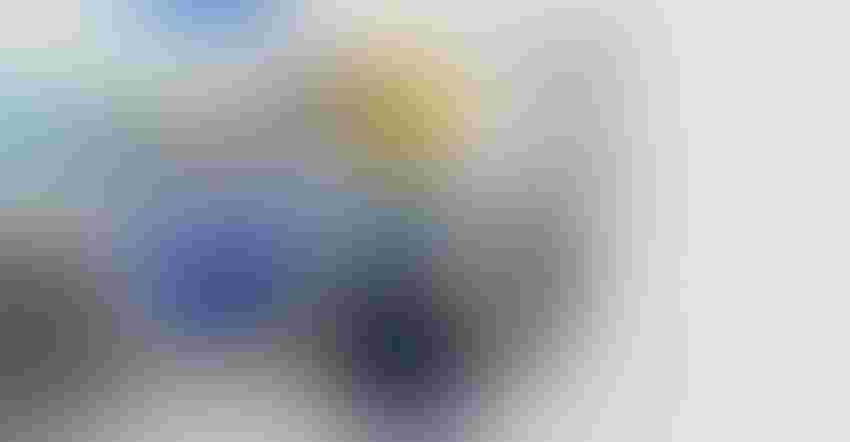 Image courtesy of Alamy/Wayne Jackson
Legislative efforts to curb plastic usage and waste throughout the United States have evolved well beyond mere bag bans to the pursuit of more-involved extended producer responsibility (EPR) strictures.
Witness California's SB 54, signed into law this summer. Along with its stringent regulation of plastic waste, it stipulates that the plastics industry must pay $5 billion into the system over the next 10 years to support impacted communities and restore ecosystems.
Following on EPR laws passed in Maine and Oregon in 2021 and Colorado and California this year, more states are pursuing their own versions, according to a recent rundown of US plastics legislation on the books or in the works. In an Oct. 19 webinar, "Plastics Recycling Legislative Update," the Association of Plastic Recyclers (APR), citing information gathered by the Signalfire Group, noted the emergence of EPR measures:
New Jersey may see one more draft of its EPR bill this year but certainly will see activity on this front in 2023.

Massachusetts introduced a measure in 2022.

Washington, New York, and other states are expected to reintroduce EPR bills in 2023. Washington, Minnesota, Illinois, Kentucky, North Carolina, Virginia, Maryland, New York, and Vermont saw legislation introduced before legislatures adjourned.
Industry engagement is crucial
One thing is clear: These laws and rules for their implementation don't happen overnight, and plastics industry organizations like APR are working hand-in-hand with legislators and NGOs to balance the best interests of the environment and the plastics industry. Industry organizations like APR and the American Chemistry Council (ACC) are closely monitoring and working with lawmakers and other stakeholders to shape sound plastics packaging and waste legislation. Close involvement in the complex rule-making phases of implementation is front and center from coast to coast in 2023.
As Bruce Magnani noted in APR's Oct. 19 webinar, his overview offered "just a small snapshot" of the more than 70 plastics-related bills APR tracks in California alone. Magnani, Vice President and partner at Houston Magnani and Associates, is APR's legislative representative in California. He noted that there is plenty of jockeying by groups to be named by CalRecycle as California's Producer Responsibility Organization (PRO). CalRecycle is California's Department of Resources, Recycling, and Recovery, charged with bringing together the state's recycling and waste-management programs. "The landscape is very fluid right now as far as who will apply to be" California's PRO," Magnani noted. "Ultimately, SB 54 is a law that, while stringent, is one "we want to succeed."
California leads the charge
While California's SB 54 got the nation's attention and proceeds through its implementation timeline, Magnani noted that the measure was hardly alone. Notable attempts to regulate plastics in the state include:
AB 2026. Targets e-retailer packaging (flexibles, bubbled and padded envelopes); the measure "was getting a lot of positive attention until SB 54 was sent to the governor's office."

AB 2784. Would have required minimum recycled content in thermoformed containers and went all the way to the desk of California Gov. Gavin Newsom. However, as SB 54 deals with problematic packaging, APR advised that the bill be vetoed to let SB 54 do its job. It was "poorly written," Magnani explained, dealing with all resin types but not California's co-mingled recycling rate, which creates "kind of a perverse incentive" for Material Recovery Facilities (MRFs) to put thermoformed PET, in particular, into bottle bales; "they get paid a higher rate for that." Newsom agreed with APR's arguments, and the bill was vetoed.

SB 1046. A bag bill for pre-checkout thin bags shoppers use to purchase nuts, cereal, or produce. By 2025 those bags will either have to be home-compostable-certified or be made of paper, as traditional plastics will not be allowed to be given to consumers in  grocery stores for that purpose. Newsom signed this bill.

SB 1013. Adds wine and spirits beverage containers to California's redemption bottle bill regulation. Over 1.2 billion containers for wine and distilled spirits will now be included in the CRV (California Redemption Value) program, which goes into effect in 2025.
But the granddaddy of them all is SB 54, which affects all packaging — primary, secondary, and tertiary. CalRecycle is putting together a list of what is recyclable or can be labeled as such. The list, based on SB 343 and AB 1201 definitions, is due by January 2023 and will "have a large impact on SB 54 regulations."
Recyclability designations under review
"The rumor we've heard there is that CalRecycle will survey the largest MRFs in California . . . and use that data to make determinations as to whether or not material types and forms meet the designation required under the law to be labeled recyclable," Magnani said. "APR will be paying close attention to all the work that CalRecycle does in this space. CalRecycle has made it clear it is not working on SB 54 regulations until after the New Year begins — and it will have quite a sprint for that first year of looking at applications (for) who will be the PRO and making a determination of who is best situated to take on that role. It's going to be a very important role. CalRecycle will also be staffing up internally because it will have a lot of responsibility moving forward in getting that in place. I think we all want to see SB 54 succeed."
More models in the west
Running close behind California's SB 54 as a model for other states are the Washington state Recycling, Waste and Litter Reduction Law (SB 5022) and Oregon's Recycling Modernization Act (SB 582).
Passed in 2021, Washington's SB 5022 requires a multitude of compliance targets, explained APR Program Director Kate Eagles. Those rules include:
Post-consumer recycled content required in trash bags, beverage bottles, personal care/household cleaner containers, beginning in 2023.

Trash bag labeling requirements starting Jan. 1, 2023. Producers must label each package containing plastic trash bags sold or distributed in Washington state with the name and location of the producer (city, state, country) and a URL or QR code to a website that contains this information.
Rule-making by the state Department of Ecology is underway, Adams said, and will include terms and definitions; how producer fees are established, based on "workload analysis" of the department's cost to administer; how to certify/audit PCR content compliance; and the technical feasibility of PCR requirements.
"This is an ambitious law," Adams said, noting that APR sits on the Rulemaking Advisory Committee, which has held seven meetings. All affected producers should be registered, she added; about 275 have done so.
Next steps
The final rule draft, which has been released, will undergo economic analysis with the intent to finalize the rule by the third or fourth quarter of 2023.

Annual reporting is to begin April 1, 2024.
Fees owed by producers will cover administration and oversight of the program, Adams explained. Producers will pay prorated fees based on the amount of resin in the marketplace in the covered categories. Covered categories will be phased in by effective dates.
Comment on the final draft of the post-consumer recycled content rule lasted through Nov. 1. APR's commentary focused primarily on the scope of category definitions (e.g., what is a bottle or a container).

"This is a biggie for us," she noted, "and I think Ecology is looking at how they are going to do this, and what that's going to mean. We are trying to work with Ecology on reasonable ways to certify this. If you can't certify content as post-consumer, you have some credibility issues with the program — and we don't want that to happen if they're going to run this aggressive program that needs to be credible. Folks need to believe that content really is going into those packages, and the playing field should be level."
Then there is Oregon's Recycling Modernization Act, part of which requires the Oregon Environmental Quality Commission (DEQ) to identify by rule two lists of materials:
Materials collected by local governments (or their service providers) as part of the opportunity to recycle. This includes most on-route collection from households, some on-route collection from businesses, and some drop-off sites.

Covered products for which a PRO must provide collection through a recycling depot or mobile collection events. For such products, the DEQ must also establish collection targets, convenience standards, and performance standards.
Those two lists are being developed. APR was part of a technical working group to assist the DEQ in its analysis.
The law was signed in August 2021, and since then the technical working group and rule-making advisory committee were quite active, the latter with scheduled meetings through February 2023. Rules are to be considered around September 2023. Four areas of plastics are the focus:
Bulky plastics (buckets, kitty litter, and greater in size): Primarily PP and HDPE, with collection logistics a key challenge.

Nursery packaging (pots and trays).
Federal measures
On Dec. 1, the Protecting Communities from Plastics Act was introduced by US Sen. Cory Booker (D-N.J.) and Rep. Jared Huffman (D-CA-2nd), together with US Sen. Jeff Merkley (D-OR) and Rep. Alan Lowenthal (D-CA-47th).
The PCPA "would directly tackle the plastic pollution crisis by cracking down on the plastic production process, building on key provisions from the Break Free from Plastic Pollution Act to address the harmful environmental justice impacts of this growing sector, and moving our economy away from an overreliance on single-use plastic," according to a press release. "It establishes stricter rules for petrochemical plants to safeguard the health of American communities and reduce greenhouse-gas emissions fueling the climate crisis. The bill would also begin to shift the US economy away from its dependence on certain single-use plastics, creating new nationwide targets for plastic source reduction and reuse in the packaging and food-service sectors. These targets are paired with federal incentives to spur expansion of reusable and refillable systems, with an emphasis on ensuring benefits are realized in environmental justice communities."
According to the ACC, the PCPA would "cripple" US plastics manufacturing.
"Plastic products are essential to a lower carbon and more sustainable future: Wind turbines, solar panels, lightweight EVs, food packaging that prevents waste, building insulation, and pipes for clean water are just a few of them," said Joshua Baca, ACC Vice President of Plastics. "We urgently need more of these products to address climate change." The PCPA "is a raw deal for America that would stall the acceleration of a circular economy for plastics currently underway. American jobs would be lost, billions of dollars of investments in new technology would be jeopardized, and the climate crisis would worsen as a switch to materials with a higher carbon footprint ensues."
The ACC has asked Congress to:
Introduce legislation in line with ACC's 5 Actions for Sustainable Change, which would require all US plastic packaging to include at least 30% recycled plastic by 2030.

Enable regulations to keep up with technological innovations in recycling.

Develop national recycling standards.

Establish producer responsibility systems to increase recycling access and collection.

Have science inform policy by studying the greenhouse-gas emissions of all materials.
Meanwhile, APR's federal affairs team works with key agencies on rule-making and policy development, explained Anna Karakitsos, a principal with Bracewell's Policy Resolution Group and APR's federal legislative representative. She noted that APR recently advised:
The Department of State regarding the Treaty on Plastic Pollution. As the U.N. Environmental Assembly adopted a resolution to develop a treaty on plastic pollution by 2024, APR provided State Department delegates with information on sustainable production, product design, and waste management.

The Environmental Protection Agency and the Model Recycling Program Toolkit and Grant Program: As directed by the Infrastructure Investment and Jobs Act of 2021, EPA asked for input on improving the effectiveness of residential and community recycling programs.
Meanwhile, Karakitsos continued, the Department of Interior Secretary's Order 3407 issued June 8 aims to reduce procurement, sale, and distribution of single-use plastic products and packaging, with a goal of phasing out single-use plastic products on department-managed lands by 2032. This includes plastic, polystyrene food and beverage containers, bottles, straws, cups, cutlery, and disposable plastic bags designed for or intended to be used once and discarded. APR engaged with DOI staff as they develop a proposal to implement the order.
Prior to the midterm elections, APR worked with Congress as a technical resource regarding:
S.3742: The Recycling Infrastructure and Accessibility Act of 2022, passed by the Senate on July 28, would establish a pilot grant program to improve recycling accessibility.

S.3743: Recycling and Composting Accountability Act, passed the Senate on July 28; would require EPA to carry out certain activities to improve US recycling and composting programs.
Next steps and opportunities
With the California EPR law top of mind, Magnani pointed to SB 54 as perhaps a blueprint of how the plastics industry can earn wins.
"There will be opportunities within SB 54," he asserted. "There are some segments that would allow you to get out from underneath the requirements within the statute, and back of house I think is one of those places. So, any films or flexibles that don't reach the curb and are not part of the curbside program -- OCC for fiber would be one of these (as would) film flexible wraps, pellet wraps, PP buckets, things where you're shipping business to business. These are all things that could potentially meet very high recycling rates, be a very clean source of material and find a way to avoid some of the malice fees and be considered highly favorable for the recycling stream moving forward. There are great opportunities within SB 54; it shouldn't all be viewed as a hurdle or a difficulty."
Speaking specifically to California-based operations, he offered advice applicable to all plastics industry players, namely:
Work with your advocates and associations for introductions to constituent representatives.

Invite them to your facilities and offer plant tours. "Legislators really want to meet your employees," Magnani advised. "It's a great outreach for them, and it allows you and your employees to educate them on the jobs you offer (and) your economic impact to their districts."
For 2023, he expects other potential targets of NGOs/ENGOs to include bans or limits on:
Polystyrene packaging and food serviceware.

PETG in rigid consumer packaging.

Non-detectable pigments such as carbon black or other pigments within PET plastic resins.

Problematic labels, adhesives, and inks.
Sign up for the PlasticsToday NewsFeed newsletter.
You May Also Like
---