The Unintended Consequences of the Polluter Pays Principle
The Unintended Consequences of the Polluter Pays Principle
A proposed bill in New York that would require packaging producers to pay for recycling raises a host of practical questions.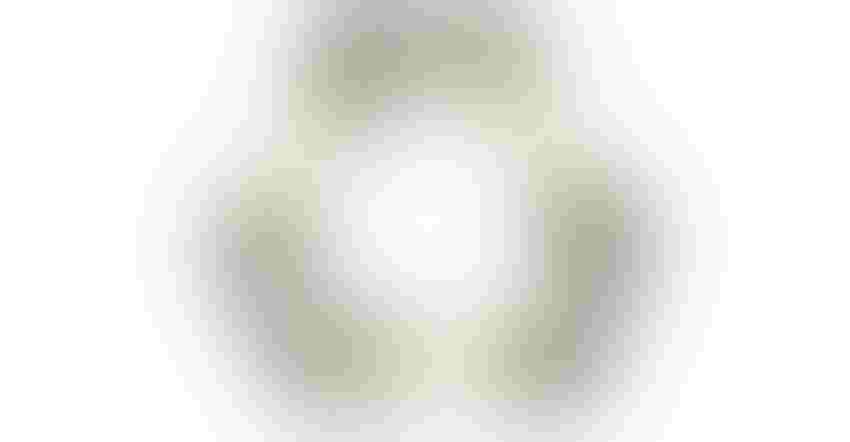 Image: Fabioberti.it/Adobe Stock
A number of states have passed legislation banning plastic retail bags, single-use plastics, and, oddly enough, paper bags. For example, New Jersey Gov. Phil Murphy signed into law this past November a measure that bans both plastic and paper retail bags, as well as disposable food containers and cups made out of polystyrene foam, starting May 2022.
Last week, the Virginia State Assembly voted to ban single-use expanded polystyrene foam (EPS). EPS is one of the most common forms of plastic ocean litter, according to an announcement from the U.S. Public Interest Research Group (PIRG). If the bill is signed into law, Virginia will become the sixth state in the country to ban polystyrene foam takeout containers; it would become the third state, following New York and New Jersey, to pass a polystyrene ban in the last 12 months.
"Polystyrene foam containers are among the most common, harmful, and non-recyclable plastic products on the market," said Alex Truelove, U.S. PIRG Zero Waste Program Director. "Getting rid of foam encourages better alternatives, particularly reusable containers, in addition to recyclable and compostable ones."
Poll shows public support for holding manufacturers responsible.
The Break Free from Plastic movement announced a new public policy survey of bipartisan voters in Colorado, Florida, Maine, and Washington that found "broad public support for passing legislation to reduce plastic, air, and water pollution; improve recycling; and hold manufacturers responsible for the packaging and end-of-life for their product." Break Free from Plastic is a global movement launched in 2016 comprising more than 11,000 organizations and individual supporters across the world, demanding "massive reductions in single-use plastics and lasting solutions to the plastic pollution crisis."
A large majority (73%) of voters surveyed support passing a law to improve recycling, and 62% of voters are more likely to support the proposal after hearing that it would force manufacturers to take responsibility for their product packaging, said the Break Free from Plastic announcement. "A ban on expanded polystyrene (EPS) foam products was also found to be popular." A majority (57%) of people surveyed say they support a statewide ban on takeout containers, with just 26% saying they oppose it.
A proposed bill in New York will add fuel to the growing demand for making producers responsible for the way recyclables are managed across the United States. New York State Sen. Todd Kaminsky and Assemblyman Steve Englebright have introduced a bill that would require packaging producers to pay for recycling. S.1185 states that by shifting the responsibility from local government to corporate producers for the end-of life disposal of packaging and paper products, recycling will increase, waste will be curbed, and tax dollars saved.
The challenging economics of recycling.
PlasticsToday has written about many smaller communities that have been forced to end recycling programs because of their costs, which exceed the revenue that recycled materials generate for the communities. The New York bill establishes the Extended Producer Responsibility Act and would require producers to finance the recycling of their paper products and packaging and all flexible foam or rigid materials, including but not limited to paper, carton, plastic, glass, or metal, and any combination of such materials. Plastic materials are specifically named in the bill.
Zack Kirstein, a fourth-generation owner of 4G Recycling headquartered in Deerfield Beach, FL, has customers in all 50 states, including more than 40 in New York, that will be impacted by this bill if it is signed into law. "As a recycler, the legislation would be a good thing, but as a business owner, I worry about the punitive issues to producers," Kirstein told PlasticsToday in a phone interview.
4G's customers in this scenario are the materials recovery facilities (MRFs), but packaging companies primarily would be impacted by New York's legislation, more so than the recyclers, Kirstein explained. "Packaging companies, like many US businesses, are struggling with managing their costs as it is," he said. "There are two lenses through which to look at this — from a recycling perspective, it's a good thing, but as a business person, it's concerning."
From the MRF perspective, some of the challenges include the near impossibility of identifying the producer of every plastic item from the millions of PS deli containers that are injection molded or thermoformed and shipped by the hundreds of thousands throughout the country. Will it be the MRFs' responsibility to sort the plastic items by producer, so they can be shipped back to the thermoformer who made the items? Or will the producer be the company that engaged the plastics processor to manufacture the products? Or will responsibility fall on the resin producer who supplied the material to the molders and thermoformers?
Kirstein brought up another good point: What about the plastic packaging imported from other countries that don't have the same restrictions as New York? Will producers also have to make separate runs for customers in New York with special corporate logos to identify the producer of the packaging and those in other states without these restrictions? Will retail store and restaurant owners then have to pay more for these items? If so, consumers will end up paying more, as well.
I've often written about the law of unintended consequences that accompany these types of regulations, which are intended to solve one problem but create five new ones in the process. As Kirstein reminded me, these are "bureaucrats" creating laws for an industry and businesses about which they know very little. "We've been a family business for over 100 years, but the politicians enacting these measures know little of the actualities of the recycling business," said Kirstein. "They don't know plastics — that's my perception. It's frustrating as a recycling business owner, because I love doing more good, but there may be more intelligent ways to go about this. I don't like the idea of bureaucrats deciding what's best for private businesses or guiding recycling processes. There are plenty of ways to help business while also being environmentally conscious."
Sign up for the PlasticsToday NewsFeed newsletter.
You May Also Like
---