California implements new flammability standards; Chemtura Corp. sues the state
California implements new flammability standards; Chemtura Corp. sues the state
California has adopted a new flammability standard through a controversial regulation (Technical Bulletin 117) that will allow manufacturers to make furniture and baby products that do not contain flame retardant chemicals. The revised regulation went into effect on Jan. 1, when manufacturers can begin making products to the new standard. They have a year to complete the transition and must be in full compliance by Jan. 1, 2015.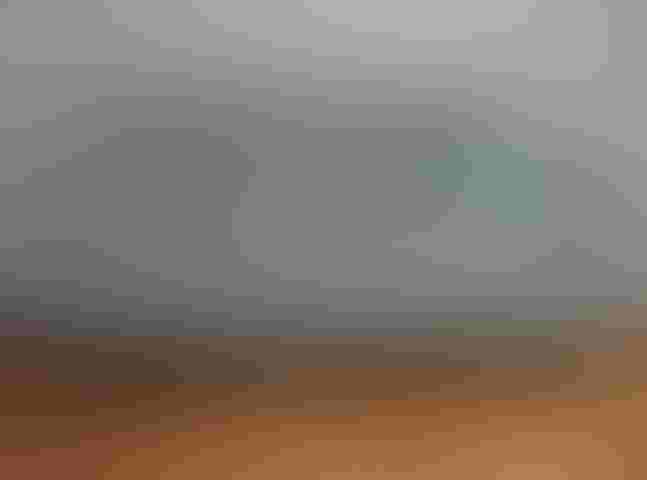 California has adopted a new flammability standard through a controversial regulation (Technical Bulletin 117) that will allow manufacturers to make furniture and baby products that do not contain flame retardant chemicals. The revised regulation went into effect on Jan. 1, when manufacturers can begin making products to the new standard. They have a year to complete the transition and must be in full compliance by Jan. 1, 2015.
California's adoption of TB 117 in 1975 mandated the use of flame retardants in upholstered furniture and baby product foams/fillings in the U.S. and Canada. The "open flame" flammability test was the standard for determining flammability. However, an extensive investigative report in the Chicago Tribune evaluated the efficacy and safety of the flame retardants, which caused a number of agencies to begin looking at that standard. That, along with consumer concern, prompted the changes to California's regulations.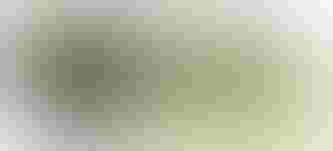 However, at least one chemical company is taking issue with the changes to the regulations. Chemtura Corp. announced on Jan. 16 that it had filed a lawsuit in California seeking to overturn the regulation modifying California's fire safety standard, noting that amended regulatory rules and the "new smolder-only test" (as opposed to the open flame test) "weaken fire safety standards for upholstered furniture in California and represent a significant risk to California consumers." The lawsuit was filed in Superior Court of California in Sacramento.
"The revised rules require furniture makers to pass only a cigarette 'smolder test,' and eliminates a vital requirement - required by the law mandating the Bureau [of Electronic and Appliance Repair, Home Furnishings and Thermal Insulation] to establish fire safety standards - that all filling material used in upholstered furniture an 'open-flame' test to replicate a candle, match or lighter flame," said Anne Noonan, senior VP of industrial engineered products for Chemtura. "If left unchallenged, California's revised, weakened fire safety standard could tragically lead to more fires and more injuries, deaths and property damage nationwide."
Marshall Moore, director of innovation and sustainability for the industrial engineered products business for Chemtura, commented to PlasticsToday: "There are two main categories for open flame - small open flame such as matches, candles and lighters, and large open flame from a secondary source. While the total rate of furniture fires have gone down dramatically in which cigarettes were by far the most common source of ignition, the relative contribution from open flame from a secondary source is now a bigger percentage of the problem. We're very concerned about the open flame source. California's revision [to TB 117] to justify the elimination of the open flame source and only focus on the cigarette [smoldering] source is one of the fundamental issues in our suit. Their reason for doing it is not supported by the statistics."
In a press release detailing the lawsuit, Chemtura noted that although national statistics "show that both smoldering cigarettes and open flames are significant sources of ignition, the relative fire threat from smoldering cigarettes continues to decline because of the significant drop in smoking and Fire-Safe Cigarette laws."
Chemtura calls California's weakening of the furniture fire safety standard "ill-advised," noting that the National Fire Protection Association (NFPA), has previously opposed eliminating open-flame protection, and has made the issue a priority. The Consumer Product and Safety Commission (CPSC), which regulate flammability tests for mattresses, sought input for the development of a furniture flammability standard.
"As a member of the industry that develops and supplies products to prevent fire injuries and deaths, we are filing this lawsuit to defend the need for a standard that provides more fire protection, not less; and to require the Bureau to adhere to its statutory obligations in the rulemaking process," added Noonan in the release. "We are seeking a judgment that will throw out the revised standard - a standard that does not provide protection from open-flame ignition sources, as mandated by law. Our hope is that the court will throw out the revised standard. While an open-flame standard is paramount for safety, we believe an ideal result would be that the Bureau will develop a new standard that addresses both smolder and open flame ignition sources, which would improve, rather than weaken, fire safety."
A brief history of flame retardants
Flame retardants have a long, controversial history dating back to the mid-1970s when they were mandated to mitigate the risk associated with upholstered furniture and bedding fires caused in large part by people smoking. "Deca Brominated flame retardants are the most widely used (about 80% of the Brominated flame retardants are the Deca type according to one report), said a blog by Plastics Color Corp., a maker of colorants and a wide range of additives including flame retardants.  
Deca brominated flame retardants are used primarily in textiles and foams such as upholstery, mattresses and electronics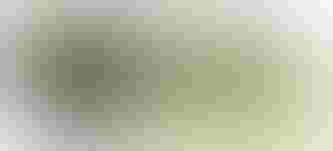 such as computer housings and TVs. Over the past decade or so, consumers began to worry about flame retardant chemicals in the textiles of their bedding and upholstered furniture in their homes, as well as children's sleepwear, and the possible negative health effects of Deca.  
Depending upon which side of the scientific fence you talk to, there is either "some scientific evidence" or "little to no" scientific evidence that the brominated flame retardants have negative health effects. However, many of these markets have started demanding Bromine-Free Retardants (BFRs), and there is some progress being in the non-halogenated flame retardants in certain products. Chemical companies have responded to those concerns by phasing out Deca bromine or "brominated" flame retardants in those products.
Moore noted that while Deca bromine "has a very safe hazard profile with little to no evidence of risk in use," Chemtura began phasing out the Deca compounds in December 2009. The company began replacing the Deca compounds with its Emerald Innovation 1000, introduced in 2010 a new product to provide the same performance in plastics for fire safety -even improving performance with a greener profile, Moore explained.
Other companies that produce additives for plastics, including flame retardants have also taken steps to find alternatives to Deca compounds. Plastics Color Corp.'s website noted that its new FlamaSol FR is a flame retardant compound that offers "superb extinguishing performance for plastic products" and noted that the compound does not contain decabormodiphenyl oxide (decabrome), considered a potential toxin" and thus being eliminated from flame retardant formulas. This change in formulations, noted PCC, is "in response to a rising need for safer flame resistant plastics."
Clariant International Ltd., a maker of specialty chemicals, announced that it is providing the all-important fire protection element in the development of commercially viable, flame retardant thermoplastic composites. Research led by the Unite' Materiaux et Transformations (UMET) at the University of Lille in France, has shown that it is possible to achieve effective flame retardancy for oyster shell reinforced polypropylene composites using Clariant's Exolit AP non-halogenated flame retardants. [Ed. note, Click here to read Stephen Moore's story on the effective flame retardance for oyster shell reinforced PP composites using Clariant's Exolit].
The revised California regulations with respect to flame retardancy and testing protocols could be a bit like throwing the baby out with the bath water. "There are still people dying from upholstered furniture fires, but no documented deaths from flame retardant foam," Moore stated. "Our new products that go into upholstered furniture have been through extensive testing - we invest a lot in R&D for new products - and are safer than the older products. A lot of the consumer concern around furniture has been centered on products introduced many decades ago, before the advent of new products. We've voluntarily phased out older products and work closely with regulatory agencies to ensure Chemtura's flame retardant products are safe and effective. Policy makers need to look at both sides and balance the standards." 
Sign up for the PlasticsToday NewsFeed newsletter.
You May Also Like
---