Focus on secondary operations pays off
Focus on secondary operations pays off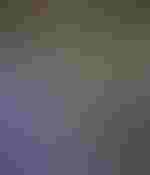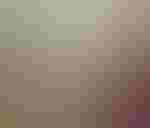 Templates are placed on the restroom signs (right) to protect those areas not being decorated prior to being hot stamped. Parts are fed down an assembly line from heatstaking of threaded inserts to the pad printing machine for final decorating (left).
Offering value-added secondary operations is becoming a true survival tactic for molders, and The Pentar Group (Tempe, AZ) is betting on the fact that many of these molders won't have the necessary expertise in these areas to go it alone.

Pentar consists of a family of companies that provide a variety of equipment and services for secondary operations, including pad printing, hot stamping, screen printing, assembly, and other value-added services. Whether or not a molder wants to implement a secondary operation in-house or to outsource, Pentar is ready to offer its services. The group has found that this flexibility and diversification is paying off.

The first building block of Pentar's group, Marking Solutions, was started by the group's current vp, Bob Trombatore, in 1992. The company was created to provide expertise in pad printing to customers who wanted the service but didn't want the expense of bringing the technology in-house.

By 1995, Trombatore had expanded into pad printing supplies and equipment with the addition of Printex Southwest. Complementary lines such as Acromark hot stamping equipment, Sical heat transfers, and custom label-sensitive printing followed.

Today, the companies in the Pentar Group provide a variety of operations to large Fortune 500 OEMs and numerous custom injection molders, including The Tech Group. The cornerstone of its success is the fact that Pentar allows its customers to maximize their value while minimizing their costs.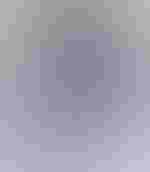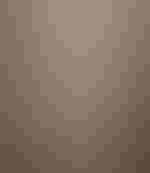 Finished commercial signs for restrooms (left) for a major signage OEM await packaging and shipping. Also in the finished goods area, decorated data storage cassettes (right) await shipping.
Why Outsource?
When an OEM or molder outsources a secondary operation, the cost savings can be measurable. There are no costs associated with equipment purchasing and installation, maintenance, or employee training. Another less obvious savings area can be scrap. In an age when OEMs are asking for price reductions, scrap can become a critical area of cost management.

This concern has not gone unnoticed by Pentar. Trombatore says his scrap rate is tough to beat. "We ask for a 1.5 percent scrap allowance on all of our quotes," he explains. "But, I can't remember in 10 years when we've ever exceeded 1 percent, and generally we run a scrap rate of below .5 percent."

OEMs and molders may also see benefits in outsourcing jobs with short runs or small volumes. In these cases, it doesn't generally make sense for the molder to invest in the printing equipment, so Marking Solutions provides that service. Laurie Hillman, materials manager for The Tech Group Scottsdale, says, "Marking Solutions offers The Tech Group flexibility on low-volume, limited life-cycle runs where the end customer wants a total solution but may be unable to invest in dedicated equipment."

Trombatore adds, "Sometimes, even if the job turns into a long-term project, the customer decides to let us keep the job because we can save them money."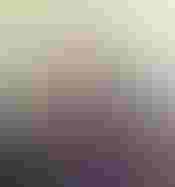 Pad printing is one of Pentar's primary services, including making the plates required.
There can also be more fundamental reasons for why OEMs and molders turn to outsourcing, says Trombatore. "They have enough headaches with getting parts up and running without the problems associated with pad printing or hot stamping."


Outsourcing Isn't For Everyone
Still, sometimes it does make sense for a company to do its secondary operations in-house. "Occasionally, in a corporate decision to vertically integrate, they opt to pull the work in-house," says Trombatore.

Of course, that's OK with Trombatore too. Marking Solutions has a program in which Trombatore engineers the decorating process required and makes the plates and fixtures. "We get the decorating process up and running smoothly, and then they can take over," he says. "They can take our results and put them in place in their facility."

Also, a molder implementing a new secondary operation in-house usually needs to purchase equipment, which can soften the blow of losing out on the production printing work for the printing firm. "Because we sell the equipment, and usually the customer has to buy a piece of equipment from us, we don't take a huge hit when they pull the work inside," notes Trombatore.

Trombatore even provides training assistance as part of the machinery purchase. "We can go into their plant and show them how to do it or they can come train at Marking Solutions' facility until they get their machine in-house."

In the end, it's having all the bases covered that is helping The Pentar Group succeed.


Sign up for the PlasticsToday NewsFeed newsletter.
You May Also Like
---