From shrink sleeve film to lap-sealable matte film, ExxonMobil launches several products at Pack Expo
From shrink sleeve film to lap-sealable matte film, ExxonMobil launches several products at Pack Expo
Chicago, IL—"It's an exciting time," Laurie Cardillo, global marketing manager for ExxonMobil Chemical films business, told PlasticsToday.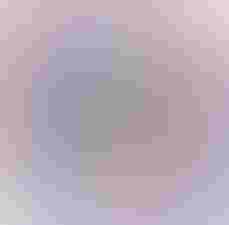 Pack Expo 2012
Chicago, IL—"It's an exciting time," Laurie Cardillo, global marketing manager for
ExxonMobil Chemical
films business, told
PlasticsToday
.
Plastics, film and petrochemical giant ExxonMobil Chemical introduced several new film technologies for a range of applications at Pack Expo (October 28-31; McCormick Place, Chicago).
One buzz-producing new technology in particular, was the company's new Label-Lyte film, which is designed with a lower density to facilitate floatation separation of the label from bottles in support of PET bottle-to-bottle recycling. The Label-Lyte 50TD200 shrink sleeve film is ideal for customers requiring transverse-direction (TD) shrink sleeve labels for food, beverage, healthcare, and other consumer goods application.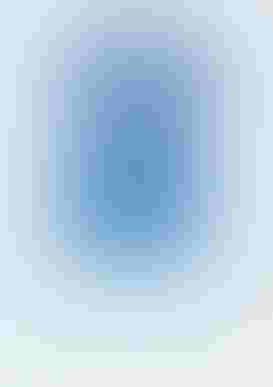 Label-Lyte shrink-sleeve film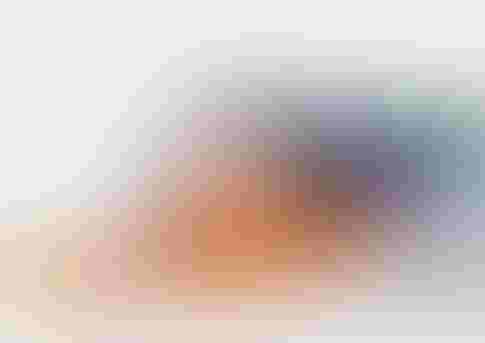 Metallyte 70 HB-2 film
At top, ExxonMobil Chemical's new Label-Lyte shrink-sleeve film, which can separate from bottles in reccyling; at bottom, Metallyte film, which offers barrier that rivals coextruded structures with EVOH.
The shrink sleeve film provides on-bottle shrinkage of up to 50%. Offering a lower density (0.9g/cc) than commonly used TD shrink materials, this 50 micron polyolefin film can also provide yield advantages.  
Matte finish in heat sealable OPP film
Another product launched at Pack Expo was ExxonMobil's new Bicor 18 MAT-S film, which is a one-side matte-finish, one-side treated, heat-sealable OPP film. Designed for use as the outer web of a lamination, the heat sealability of this film allows lap sealing of the matte finish layer to multiple coextruded OPP sealant webs. ExxonMobil said this enables a finished package weight reduction of up to 5% when compared to fin seal packages.
One highlight of this new product is that the film provides a matte, paper-like, stain appearance for packaging. Cardillo said the matte film is a major trend in the food packaging industry.
"It lets the product differentiate itself on the store shelf," she said. "The packaging is reminiscent of the cottage industry; you can say it gives a 'natural' appearance."
ExxonMobil touts the film's excellent ink adhesion and bond strength in adhesive and extrusion laminations, with a matte-finish slip film for heat seal laminations. The Bicor 18 MAT-S film is well-suited for vertical form fill seal (VFFS) and horizontal form fill seal (HFFS) applications for various food packaging products. In addition, this film uses less material, which can help the customer reduce packaging waste, Cardillo said.
OPP targets frozen treats
Matte finish may be similar to a paper-look but another new film from ExxonMobil could serve as a paper packaging replacement for ice cream sandwich overwraps. The company has expanded its portfolio of OPP films with the new OPPalyte 42 WOS-RH film, which the company said can improve operations and reduce the total cost of use compared to film and paper currently used.
The film is engineered with a proprietary surface technology for machine performance in the highly variable relative humidity conditions encountered in frozen novelty foods manufacturing facilities. During the required cleaning of frozen dairy production assets, manufacturers sometimes experience condensation build-up on packaging lines, which could affect performance. This new film is designed to provide consistent line performance on multi-lane wrappers 24 hours a day, even during the high humidity conditions.
The OPPalyte 42 WOS-RH film is a one-sided sealable film with a cavitated core. It has a high opacity and high-gloss, bright white wrap. ExxonMobil said the film has excellent seal strength, puncture resistance, very good ink adhesion and converting performance. In addition, it also reduces sticking and tearing so pieces of the wrapper are not left on the frozen treat.
Cardillo said this film is well-suited to handle the frozen novelty ice cream market such as ice cream cones and sandwiches, ice cream bars on a stick, fruit bars, and more.  
EVOH-like barrier, lower cost
Lastly, the fourth product introduced at Pack Expo was a new vacuum-metallized, high barrier OPP film with a proprietary sealant layer that provides a stable, enhanced barrier performance throughout the chain of use. The Metallyte 70 MET-HB2 film is well-suited to VFFS and HFFS packaging applications in which products such as snacks, bakery products, cookies and crackers need to stay fresh for extended periods.
ExxonMobil said that with Metallyte 70 MET-HB2 film as the inner web of a lamination, the overall packaging barrier is similar to that achieved with EVOH coextruded laminations, but at a lower cost.
This film maintains stable, craze-resistance barrier performance throughout the extrusion and adhesive lamination processes. It features a vacuum-deposited aluminum layer that provides a foil appearance. This film also delivers an "excellent" lap seal range, seal integrity and hot track when used with a sealable coextruded outer web.  
Sign up for the PlasticsToday NewsFeed newsletter.
You May Also Like
---