Monthly Resin Report: Strong Sales, Feedstock Costs Push Up Contract Prices
Monthly Resin Report: Strong Sales, Feedstock Costs Push Up Contract Prices
September PE contracts rose 3 cents/lb compared with August, the second consecutive monthly increase.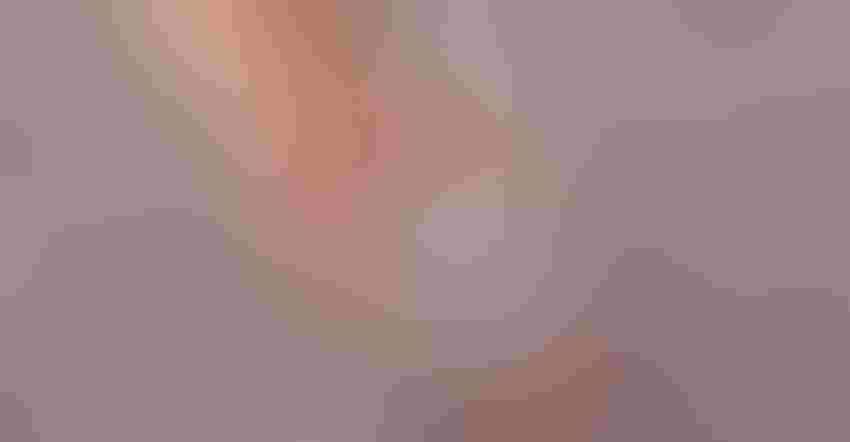 MiguelMalo/iStock via Getty Images
Zachary Moore
September brought higher contract prices to both the US polyethylene (PE) and polypropylene (PP) markets, driven primarily by stronger domestic sales and higher feedstock costs.
Sales data through August showed both domestic and overall PP sales reaching their year-to-date highs on the month. Domestic PP sales in North America through the first eight months of 2023 are down 4.5% compared with the same time period of 2022.
Meanwhile, domestic PE sales saw their second highest monthly year-to-date sales figures in August, trailing only the month of March. Total domestic PE sales declined by 7.6% over the first eight months of 2023 compared with the same period of 2022, while overall sales rose 4.9% over the same time period, driven by persistent strength in exports.
US PE remains competitive in export markets
Integrated ethylene cash costs rose by around 1.25 cents/lb in September relative to August, the highest we have seen year to date. Ethane-based PE production economics remain highly competitive relative to European or Asian naphtha-based cracker economics, however, ensuring that US PE remains a competitive option in nearly every major export market.
Shell has begun running prime product for at least some grades out of its new plant in Pennsylvania while Bayport Polymers announced that its new plant started up in early October. Of the current wave of new North American PE capacity, this leaves only Nova's new plant in Ontario still to start up. That project has faced further delays due to an issue at Nova's recently expanded Sarnia cracker, which will supply ethylene to the new PE plant.
September PE contracts settled 3 cents/lb higher from August, marking the second consecutive month in which PE contract prices moved up. Benchmark PE contracts have risen by a cumulative amount of 9 cents/lb since the start of the year.
PE inventories fell for a fourth month in August, even with average operating rates remaining at comparatively high levels. Contract price increases also found support from higher spot prices for domestic, wide spec, and export cargoes.
Higher production costs also contributed to upward momentum in PE contract prices, as volume-weighted average cash costs for ethylene rose around 3 cents/lb in the third quarter relative to the average level for the first half of the year.
September PP contracts rise 4.5 cents/lb
In the PP market, September PP contracts rose 4.5 cents/lb, tracking an equivalent rise in same-month propylene monomer costs. Several producers announced initiatives to increase spreads between polymer grade propylene (PGP) and PP contract prices, but these increase initiatives were not successfully implemented in most cases given unfavorable supply and demand dynamics.
Average PP operating rates over the first eight months of the year have averaged 74.4%; no month in 2023 has seen average operating rates top 80%. While August sales figures for both overall sales and domestic sales reached year-to-date highs in August, many participants commented that they expected to see the pace of sales trailing off again in September.
Propylene costs rose month on month in September, as several unexpected production issues limited feedstock supplies, pushing spot prices higher month on month. Supply/demand fundamentals remain weak, with availability plentiful following the startup of some new propylene capacity while demand from PP and other derivatives remains slow amid an ongoing downturn in US manufacturing activity.
Braskem announced plans to idle one of its two production lines at its Marcus Hook, PA, plant until market conditions improve.
About the author
Zachary Moore has 14 years of experience researching and analyzing the petrochemical markets. His primary area of expertise is in commodity polymers, but he has also covered olefins, aromatics, and intermediate chemicals used in polyurethanes. Moore returned to the United States in 2016 after working overseas for 10 years in Asia and Europe and has been responsible for covering the North American polyolefins market since 2017.
ICIS, a division of RELX, is a trusted source of global commodity intelligence for the energy, chemical, and fertilizer industries. The firm helps businesses make strategic decisions, mitigate risk, improve productivity, and capitalize on new opportunities through a global team of more than 600 experts. RELX is a global provider of information-based analytics and decision tools for professional and business customers. The group serves customers in more than 180 countries and has offices in about 40 countries. It employs more than 33,000 people, over 40% of whom are based in North America.
Sign up for the PlasticsToday NewsFeed newsletter.
You May Also Like
---