Resin Price Report: Low-ball Bids Wane, as Processors Adjust to Market Up Cycle
Resin Price Report: Low-ball Bids Wane, as Processors Adjust to Market Up Cycle
High-volume deals pick up, with Middle East conflict potentially contributing to heightened resin demand.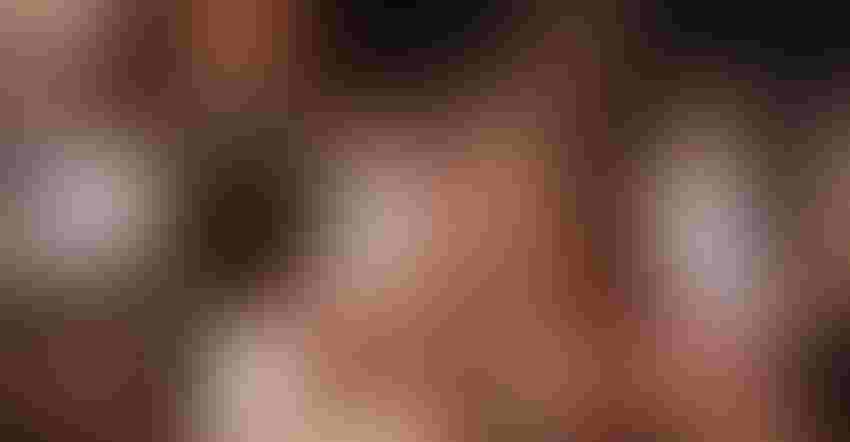 Jonathan Kirn/The Image Bank via Getty Images
Spot resin trading maintained its elevated level of activity through mid-October, reports the PlasticsExchange in its Market Update. The horrific terror attack in Israel and the military response in Gaza may have contributed to some additional resin demand. The potential for the conflict to expand within the region seems to have encouraged additional purchases, according to the PlasticsExchange, as some processors voiced a desire to build extra inventory as a buffer.
Prime polyethylene (PE) prices were steady to a penny higher, depending on grade, the week of Oct. 9, while polypropylene (PP) levels were flat but firm, and have been consolidating along the higher side of the price range.
As buyers become more acclimated to the market's up cycle, fewer low-ball offers are surfacing, writes the PlasticsExchange. At the same time, higher volume deals are being made, often for multiple truckloads or railcar quantities.
Producers are looking to implement their third straight $0.03/lb monthly PE price increase, while PP contracts will endure a back-to-back cost-push increase in October, the magnitude of which might well match the $0.045/lb hike seen in September.
PE pricing holds firm 
The PE market remained strong last week, as processers fulfilled their immediate needs and took advantage of supply availability to restock. Pricing for most materials were fully firm; linear-low-density (LLD) PE Injection did edge up a half-cent and low-density (LD) PE for Film added a full penny. Transacted volumes at the PlasticsExchange were reported to be above average and well spread across the primary high-density (HD), LD, and LLD grades, while fringe materials remained difficult to source. The resin clearinghouse added that it continued to field an elevated flow of export requests from various regions.
Nova is still on its force majeure in Canada, and while CP Chem has reportedly restarted the HDPE unit at its Orange, TX, facility, the force majeure remained in place.
PE production at lowest level since February 2023
Preliminary supply/demand data for September released by the American Chemistry Council (ACC) reveals that after two months of growth, PE production was reduced back to its lowest level since February 2023. PE exports, while off a tad, remained robust — it was the fifth straight month above two billion pounds. Domestic PE demand was average. Together, this generated a nearly 2% reduction in PE producers' collective resin inventories. Producers have well managed supply and demand these past several months, leaning on massive exports facilitated by elevated crude oil prices to regain pricing power. Baystar's newly commissioned PE unit in Texas should further increase supply. It could be the catalyst to push overall exports, which have been running above 45% of total sales since June, actually beyond domestic PE sales, said the PlasticsExchange.
Solid trading in PP resin
PP processors seem to have completed their destocking efforts and have been re-engaging the market with more fervor, reports the PlasticsExchange in its weekly update. This contributed to another solid trading week, as off-grade railcars were bid up, lifting the lower end of the pricing spectrum; buyers with short-term needs aggressively purchased packaged truckloads. Transactions were ultimately split between Prime and wide spec, and homopolymer PP outshone copolymer PP. Prices in Houston finished flat but firm on the week, and asking prices for Prime domestic railcars continued to rise along with polymer-grade propylene (PGP) monomer. Buyers that resisted too long missed the boat, as the over-supply has cleaned up and producers seem content to moderate production and re-establish better margins for incremental sales.
The PlasticsExchange said it maintains a bullish outlook on PP pricing, as PGP monomer supplies are tight and the market remains well bid, with very little room afforded for any additional production disruptions. According to initial ACC data released this week, PP production was reduced in September. After operating rates had been ramped above 80% in both July and August, reactors were throttled back down below 75% as they had been the previous five months. 
PP exports were healthy — 7% above the trailing 12-month average — and domestic buying was almost 3% higher than the trailing 12-month average. The net result is a sizable 3% reduction in PP producers' collective resin inventories, the lowest level since November 2022. For detailed figures, the PlasticsExchange recommends subscribing directly to the ACC.
Read the full Market Update, including news about PGP pricing and energy futures, on the PlasticsExchange website. For a recap of resin pricing and activity in September 2023, read this analysis by Zachary Moore from business intelligence firm ICIS.
Sign up for the PlasticsToday NewsFeed newsletter.
You May Also Like
---