Resin Price Report: PE Price Increase on Shaky Ground
Resin Price Report: PE Price Increase on Shaky Ground
Moved to November after it didn't take hold in October, the proposed $0.03/lb price hike seems destined to fail again.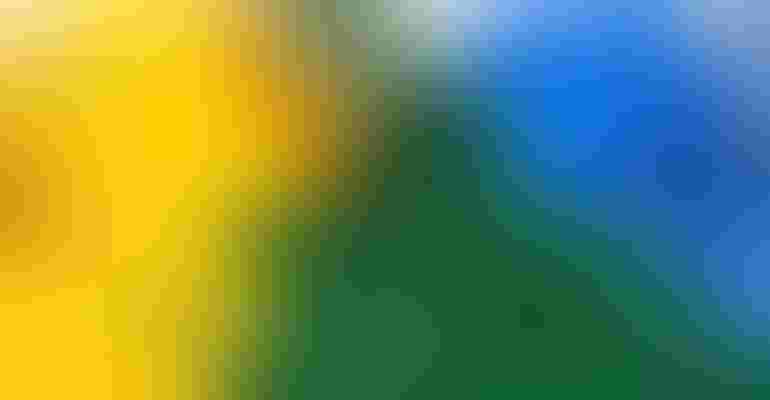 Irina Vodneva/iStock via Getty Images
Spot polyethylene (PE) prices peeled back an average $0.01/lb, depending on grade, the week of Nov. 6, while polypropylene (PP) prices rose by midweek, reflecting an increase in monomer costs, reports the PlasticsExchange in its Market Update. Polymer-grade propylene (PGP) eased a bit later in the week, and PP followed suit.
The resin market saw a heavy flow of buyer inquiries, but price expectations dropped, especially in exports. Receding crude oil prices started shifting international market sentiment into negative territory, and some producers, seeking to maintain export volumes, have lowered prices to meet the bids. The lower dealing prices for these large and mostly producer-direct export orders were not necessarily accessible across the market, notes the PlasticsExchange. Smaller buyers tried to buy at those same levels, but these incremental sales were not workable through traditional export broker channels.
Domestic market stalls
The domestic market seems to have lost some of its upward momentum, as well, which will make the current $0.03/lb PE increase unlikely to implement in November, a replay of what happened in October.
PP contracts will endure another moderate cost-push price increase this month, but the magnitude is undetermined as monomer costs have been volatile, writes the PlasticsExchange.
Prices drop for all PE grades 
PE again was the more active resin, though just barely, and completed volumes at the PlasticsExchange fell short of the 2023 average. High-density (HD) PE Blow Mold continued to be the preferred resin, followed closely by low-density (LD) PE Film. Pricing for all PE grades came down $0.005 to 0.015/lb, with resins like high-molecular-weight Film and linear-low-density PE Injection taking the larger hits, deflating some of their premiums.
Domestic PE prices have been supported by heavy exports at very competitive prices, so as international feedstock costs and their correlated resin prices ease, the domestic floor has also weakened. Resellers sought assistance selling off their November commitments and offered some of their forecasted Prime railcars into the spot market at relaxed prices.
Preliminary supply/demand results for October released by the American Chemistry Council (ACC) showed that PE production picked up a tad, but reactor rates still remained under 85% of capacity.
Domestic sales ran a bit below the 12-month average at the PlasticsExchange trading desk, while exports continued to flourish. Not record setting, but they were well above two billion pounds for the sixth straight month, accounting for nearly 48% of total PE sales. When the dust settled, producers' collective inventories were drawn down to their lowest level since March, so sellers still have some overall pricing power. For detailed figures, readers are encouraged to subscribe directly to the ACC.
PP market stays soft
The PP market remained subdued last week: The PGP rally early in the week was insufficient to spur significant buying activity, while oil pulled back further and resin buyers felt less pressure to procure material. Prices for both homo- and copolymer PP initially moved higher, but slipped back to end the week flat. A number of deals were completed nevertheless, albeit in smaller quantities, and volumes were below average, according to the PlasticsExchange. Prime copolymer PP was the main mover, with some homopolymer deals sprinkled in.
Preliminary results released by the ACC indicate that although resin producers ran their reactors below 80% of total capacity, they still made nearly 1.5 billion pounds of PP in October, almost 6% above the trailing 12-month average. PP exports in October ran exactly at the 12-month average, while domestic sales were 3% above it. This yielded a modest total 1.6% build in producers' collective PP inventories, bringing them right back to the level where 2023 began, which is considered balanced to snug.
PP resin pricing may peak in November
PP contracts have increased $0.085/lb over the past two months and are poised to rise again in November, as monomer cost-push pressures persist. However, the forward monomer curve indicates that PGP costs and PP resin pricing for this leg of the cycle could peak in November, so processors are limiting their buying while producers seem to be throttling back production. If these trends continue through the end of the year, inventories throughout the chain will be drawn down quite low, which would make for an interesting start to 2024 when a few upstream turnarounds are planned in the first quarter.
Read the full Market Update, including news about PGP pricing and energy futures, on the PlasticsExchange website. For a recap of resin pricing and activity in October 2023, read this analysis by Zachary Moore from business intelligence firm ICIS.
Sign up for the PlasticsToday NewsFeed newsletter.
You May Also Like
---