Resin Price Report: Spot Resin Market Explodes at Start of Q4
Resin Price Report: Spot Resin Market Explodes at Start of Q4
Busiest trading week of the year is impressive even by historical standards.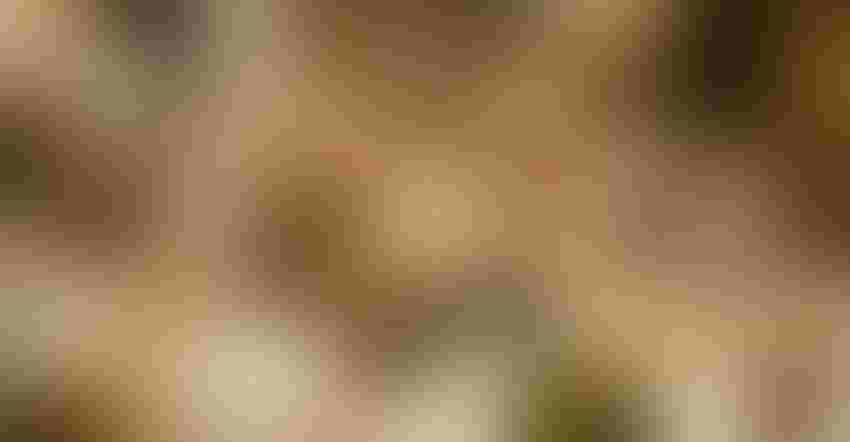 Karin Slade/Corbis Documentary via Getty Images
The fourth quarter got off to a rip-roaring start in the spot resin market. Domestic demand was strong and the supply situation improved, as resellers offered some of their forecasted Prime railcars into the PlasticsExchange marketplace to get a head start on October sales, reports the resin clearinghouse in its weekly Market Update. The week of Oct. 2 ended up being the busiest week of 2023 so far at the PlasticsExchange, and was even impressive compared with historic averages.
PE, PP resin prices hold on to gains
Export demand remained very strong and some sizable PE transactions, including sales to Europe and Latin America and smaller PP deals to Mexico, were concluded. Prime resin prices continued to climb, although they gave back a little later in the week after the oil market took a big hit. Still, polyethylene (PE) held on to a half-cent gain and polypropylene (PP) picked up another penny, according to the PlasticsExchange.
Some export availability emerged later in the week, as international buyers took pause while oil corrected lower. The overall supply/demand balance is fairly snug for both PE and PP, and producers are looking to leverage market momentum in October by adding to their successful September increases.
PE trading was strong as October ushered in, with buyers aggressively approaching the market to secure resin for the month ahead and beyond. High volumes of material changed hands across most PE grades — the largest deals were in high-density (HD) PE for Blow Molding and low-density (LD) PE and linear-low-density (LLD) PE for Film. Availability for the main commodity grades improved, while fringe materials were tough to source, including LLDPE for Injection, Granular, and Rotomolding, as well as LDPE Frac, 2 Melt Bare for Film, and High Flow Injection.
New PE plant will more than double resin output
Nova and CP Chem are still under force majeure at selected facilities; Baystar, however, just commissioned its new PE unit in Pasadena, TX, which has an annual capacity of 1.4 billion lbs, more than doubling the facility's potential resin output. PE producers are looking to score their third straight 3-cent monthly increase inspired by strong exports and some domestic restocking, and undeterred by this year's hurricane season and growing production capacity, said the PlasticsExchange.
The PP market was off to the races, as the calendar flipped to October. A substantial amount of resin transacted — homo-polymer PP outstripped copolymer PP sales, while packaged truckloads commanded a nice premium.
PGP cost puts pressure on PP resin market
Polymer-grade propylene (PGP) held at around the $0.40/lb level; this elevated monomer cost kept upward pricing pressure on the PP resin market, which stepped up another cent. Processors, facing another cost-push price increase, tapped the spot market to secure generic prime and off-grade resins, which are still discounted to their pending October contract levels. While a tepid flow of off-grade railcars continued to flow, higher-quality offers were snapped up at ever-rising levels. Braskem has indefinitely idled a line at its Marcus Hook, PA, plant while Ineos is still under force majeure at the only US PP plant on the West Coast. Tighter PP supply/demand dynamics and an engaged export market place pricing power gently into the hands of sellers. LyondellBasell has nominated a 3-cent margin-enhancing increase for October, which is beyond the pending rise in contract monomer costs, although other producers have not followed en masse, according to the PlasticsExchange.
Read the full Market Update, including news about PGP pricing and energy futures, on the PlasticsExchange website. For a recap of resin pricing and activity in September 2023, read this analysis by Zachary Moore from business intelligence firm ICIS.
Sign up for the PlasticsToday NewsFeed newsletter.
You May Also Like
---