Weekly resin report: Spot PE, PP markets busy as month ends
Weekly resin report: Spot PE, PP markets busy as month ends
Spot supply for most commodity grades of polyethylene (PE) and polypropylene (PP) were available and ample, and prime prices were steady across the board.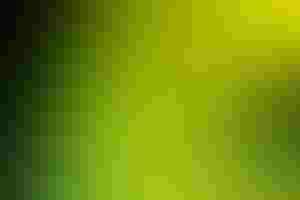 The spot resin markets remained active last week, with completed volumes high at the end of the month. Spot supply for most commodity grades of polyethylene (PE) and polypropylene (PP) were available and ample, reports the PlasticsExchange (Chicago) in its Market Update. Prime prices were steady across the board; off grade was weaker. Most PE producers have conceded a $0.03/lb contract decrease for May; several have also rescinded outstanding nominations, so June contracts will be flat, at best. PP contracts declined $0.075/lb in May, equal to the drop in PGP monomer costs; indications currently point to little change, neither up nor down, for June. Incremental high-volume exports have been sluggish, as international resin market sentiment has been neutral to bearish and regional supply is quite competitive.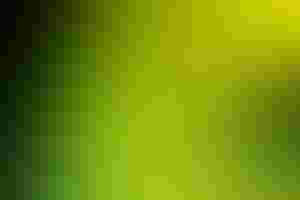 Image courtesy Cool Design/
freedigitalphotos.net.
Spot PE trading was busy, with a flurry of  railcar offers into month's end and the offers continued to flow as June began. There was a good mix of prime and off-grade—though prime held steady, the off-grade discount widened. The material was well received by processors, who had been whittling down their inventories awaiting cheaper prices. Completed volumes heavily favored film grades, including all HMW, LDPE and LLDPE. Injection-grade HDPE remained super snug and all reasonably priced offers were quickly snatched up. Some unreasonably priced material went unsold, proving that there is a limit to acceptable pricing, even in very tight markets, writes the PlasticsExchange. 
Most PE contracts were down $0.03/lb in May and are currently up a nickel for 2017. The spot PE market peaked in the beginning of March and, except for HDPE injection, has come down sharply in varying degrees based on product. We normally see some price movement between grades, writes the PlasticsExchange, but the premium swings in this down cycle have been extraordinary. The PE market's upward momentum is long gone. Spot PE is transacting at a nice discount to general contract levels. There is not a cohesive price increase effort on the table for June and it seems that contracts have room to slide a bit further. 
PP trading activity was deemed pretty good by the PlasticsExchange. While buyers made plenty of inquiries, completed volumes were below average. Fresh railcar offers have slowed to a trickle; generic prime resin is somewhat scarce, especially co-polymer, and available off-grade resin is leaning toward lower-end quality. Resellers with recently purchased inventory have generally raised asking prices a tad. Some with older and lower priced stocks are still dealing on price, which is a sign that demand has disappointed as pockets of old inventory still remain. 
Expectations for another price decrease in June appear to be squashed by firmer monomer costs and tightening supply/demand dynamics. However, processors continue to scour the market for cheap price levels that we have not seen for weeks. Upstream inventories are relatively snug and it seems that processors will need to come back to procure material. The PlasticsExchange believes there is potential for modest upside ahead in pricing. 
Read the full Market Update on the PlasticsExchange website.
Sign up for the PlasticsToday NewsFeed newsletter.
You May Also Like
---