Weekly resin update: Trading makes up for lost time following holiday lull
Weekly resin update: Trading makes up for lost time following holiday lull
Resin trading returned with a vengeance after the Thanksgiving respite, reports the PlasticsExchange in its weekly market update. Completed transactions were greatly slanted in favor of polypropylene (PP): Most polyethylene (PE) grades were a half-cent lower, while PP was steady to weaker again. Despite the nickel nomination, December PE contracts will probably remain flat for the third month in a row. PP producers will look to push resin contracts higher again this month.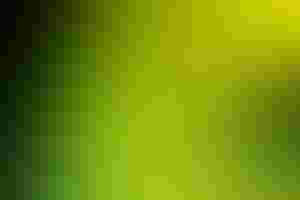 Image courtesy Cool Design/freedigitalphotos.net.
Spot ethylene trading was very active and prices declined; gulf crackers were fully operational and plentiful material pressured the market. Ethylene for November delivery squeezed in another couple of transactions before going off the board just below $0.21/lb. December took center stage at a penny premium. The market then eroded as the week wore on until December ethylene most recently changed hands at $0.1975/lb, down about $0.03/lb for the week.
Spot PE trading was a bit better than average. Sellers showed up, and prices eased a half-cent. Processors were relatively aggressive buyers in mid-November and now seem to be fairly well stocked; they also have little fear that the twice-tried $0.05/lb price increase will finally take hold in December, according to the PlasticsExchange. International resin traders have quieted, and with energy prices again nearing multi-year lows, we still might see a flurry of fresh discounted material hit the market over the coming weeks.
The spot propylene market saw moderate activity, with a modest gain for several transactions. PGP for December delivery traded up near $0.30/lb, but could not rise above this resistance level.
Spot PP trading was very active—a high volume of material transacted and prices were steady to a little lower. Beginning about a year ago, contract PP prices followed PGP monomer costs sharply lower, while snug supplies kept spot PP prices elevated. This pattern lasted several months, but as producers successfully implemented a series of resin increases throughout the year, spot prices also moved lower and the two market prices began to converge. With pricing coming together, processors no longer have sticker shock when viewing spot pricing, which psychologically facilitates transactions. During this time, PP production also improved, while a steady, but not massive, stream of imports has also aided liquidity. Domestic PP demand is actually quite good and the market is still categorically short of material, prompting PlasticsExchange analysts to anticipate that producers will continue to edge resin prices higher for as long as they still can. A fresh $0.06/lb price increase has been nominated for January.
Read the full Market Update on the PlasticsExchange website.
Sign up for the PlasticsToday NewsFeed newsletter.
You May Also Like
---