Net Zero Plastic Applies Carbon-Offset Model to Plastic Waste Reduction
Net Zero Plastic Applies Carbon-Offset Model to Plastic Waste Reduction
For every pound of plastic carrying the Net Zero Plastic label, Yankee Scientific Inc. and CO2 Global will collect and incinerate an equal amount of plastic waste in a waste-to-energy plant equipped with a carbon-capture system.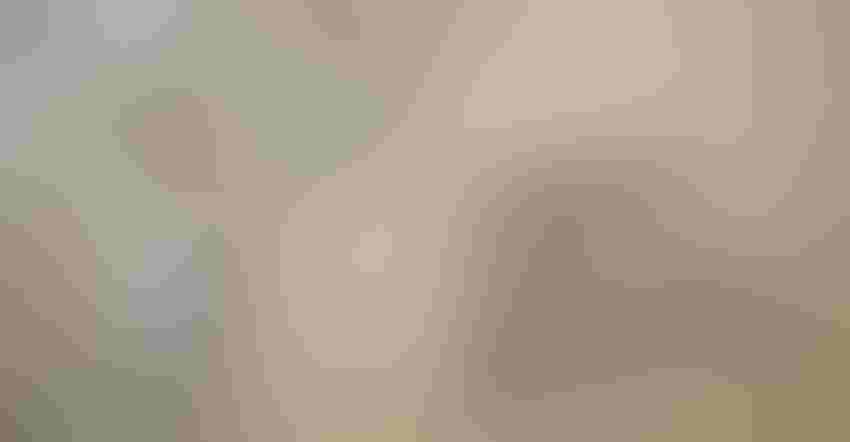 Image: Lazyllama/Adobe Stock
Yankee Scientific Inc. and CO2 Global claim to have developed a comprehensive market-based business platform for the environmentally responsible management of plastic waste. According to Eric Guyer, President of Yankee Scientific, the patented Net Zero Plastic technical and business method can be deployed commercially today and is responsive to rapidly changing public sentiment about the importance of environmental sustainability. "Importantly, it is not dependent on the development of new technology," said Guyer. "Rather, our platform represents a new synthesis of business concepts and technical capability." 
The key features of the Net Zero Plastic platform are:
Elimination of unwanted plastic waste by processing it in ways that minimize or eliminate carbon emissions.

Application of the well-established concept of environmental offset together with eco-branding to guarantee environmental responsibility in the use of plastic products, including those conventionally produced from fossil hydrocarbons.

Economic mining of the environmental concern about plastic waste at the point of maximum plastic material value.

A measurement, verification, and accounting system.
Yankee Scientific Inc. and CO2 Global explain that for every pound of eco-branded Net Zero Plastic product that is bought, "the platform guarantees an equivalent pound of plastic waste is permanently eliminated from the earth in an environmentally responsible way."
The missing link in recycling programs
Guyer explained to PlasticsToday that the idea of producer responsibility is the missing link in the scheme of recycling. "We've identified a strategy that would work across the industry without a lot of disruption and with minimal cost by getting people to label their plastic products as they make them," Guyer said. "For every pound of plastics they label, we'll collect and incinerate an equal amount of plastic waste in a waste-to-energy plant equipped with a carbon capture system.
Dr. Carl Hustad, CEO, CO2 Global, commented that, "Plastic is a very good fuel, but it emits CO2. Looking to the future, no one is going to sign up for simple incineration as a plastic waste disposal strategy, so we'll add carbon capture to those facilities. There are many waste-to-energy plants in the world looking at the feasibility of carbon capture. The Net Zero Plastic business model can help create financial incentives for these plants to become carbon neutral. CO2 can be pumped deep into the ground in many locations around the world. Bottom line is that we'll dispose of the plastic waste in an efficient and climate-friendly way," he added.
This strategy for plastic-waste management aims to meet the needs of a consumer-based society. It includes an acceptance of the continued use of conventionally produced plastic materials and is a low-cost way to mitigate carbon emissions and climate change, said the companies.
Guyer noted that the problem with most proposed solutions for plastic waste is that they are not comprehensive. Net Zero Plastic has patented its system of waste-to-energy plants with capture and permanent geological sequestration of the produced carbon dioxide. Other waste-elimination processes, such as recycling and reuse, can also work within the business model. The focus, noted Guyer, is not solving the plastic waste problem at the expense of carbon emissions, a flaw inherent in several plastic waste processes that have been promoted.
Revenue will come from fees generated by the authorization of eco-brand labeling and marking of plastic and plastic-containing products by manufacturers and users. The branding will guarantee that buyers and users of such products are not contributing to the accumulation of plastic waste in the environment. Net Zero Plastic customers will pay these fees to gain competitive advantage in an increasing environmentally conscious marketplace. Net Zero Plastic said it will use this revenue to deploy, by outsourcing or directly, plastic waste processing facilities that meet their environmental criteria.
Waste-to-fuel powered by economic value of waste plastic
"In doing all this, we're also creating an environmentally acceptable way to produce power," Guyer explained to PlasticsToday. "Without working in the benefits and value of plastic waste disposal, producing power with carbon capture has been found to be too expensive, so it hasn't been widely adopted. The key to our strategy is that waste plastic has an economic value — per pound of carbon dioxide involved — that is over 10 times that of traditional electric power production.
"Since there's no money to be made with most waste plastic, our goal is to get companies to label their products as being Net Zero Plastic, similar to carbon offsets — it's the same idea," said Guyer. "They get increased market value in return for the fees they pay, sort of like labeling food as 'organic.' We will incentivize others to collect non-recyclable plastic waste from the environment wherever it's found and then we will eliminate the plastic in an environmentally acceptable way. In this manner we monetize waste plastic and create financial incentives for stakeholders along the entire plastic value chain."
Net Zero Plastic plans to collect revenue all along the life cycle of plastics from producers and users of plastic products who, under contract for policy or competitive reasons, wish to certify two important objectives of their organization and their customers.  One is that their use of plastic does not contribute to the accumulation of plastic in the environment and the second is that they are also sponsoring the active cleanup and elimination of waste plastic in an environmentally responsible and economically efficient manner.
Sign up for the PlasticsToday NewsFeed newsletter.
You May Also Like
---