Thermoformer Cuts Cost, Lead Time Using 3D-Printed Molds
Thermoformer Cuts Cost, Lead Time Using 3D-Printed Molds
Michigan-based thermoformer Duo Form collaborated with 3D Systems to integrate additive manufacturing into its production process.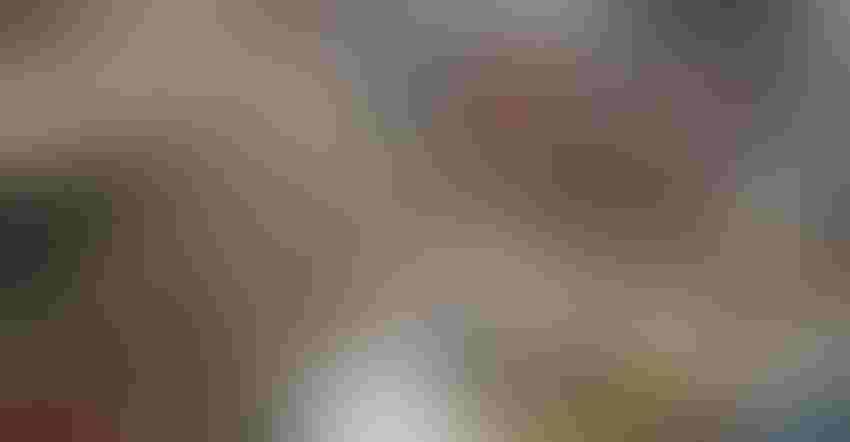 Image courtesy of Duo Form
Michigan-based thermoformer Duo Form is shortening lead times and reducing costs by using 3D printing (aka additive manufacturing) to make custom molds. By leveraging additive manufacturing techniques, the company said it can quickly create various mold designs and produce full-scale prototypes that avoid delays in the approval and production processes.
With one project — a 1294 x 410 x 287 mm train interior panel — the company said it reduced cost by 88% and lead time by 65% compared with traditional ceramic mold methods. The savings were even greater compared with traditional aluminum molds, added Duo Form Product Development Manager David Rheinheimer.
Duo Form collaborated with 3D Systems to integrate additive manufacturing into its production process, becoming more agile by 3D printing production molds, tools, and representative samples for thermoforming and vacuum forming. Combining its EXT 1270 Titan pellet 3D printer and glass-filled polycarbonate pellets, Duo Form said it decreased costs and shortened lead times without impacting quality. With its first 3D-printed mold — a shower pan for recreational vehicles — Duo Form said more than 1,000 shots were pulled from the mold with no significant wear.
Subtractive versus additive molds
Conventional subtractive processes selectively remove material from a block to create the desired shape for a pattern or a mold. By contrast, additive manufacturing processes build a part layer by layer using a range of polymers and even metals. Using additive manufacturing to create molds enables freedom of design to produce shapes that cannot be made with traditional methods.
The additive manufacturing process only requires using the amount of material — generally a polymer — needed to create the part, which reduces waste and cost. Additive manufacturing offers significantly faster turnaround times to deliver a mold or pattern — hours or days versus the weeks and months required for traditional manufacturing, according to 3D Systems Titan Director Clay Guillory.
Selecting the best 3D-printing technology for a project
When 3D printing production molds for thermoforming and vacuum-forming processes, it's important to select the most appropriate 3D-printing technique for the mold being produced, Guillory said.
Pellet extrusion is best for medium- to large-scale parts, up to approximately 4 x 6 feet in size, he said. For larger parts, multi-piece molds can be created and assembled into a larger final production mold. This allows vacuum and thermoforming companies to use pellet extrusion 3D-printing technology to reduce lead times, lower the cost of mold production, and increase flexibility for a range of large product sizes.
Thermoplastic pellets are considered the lowest-cost feedstock for additive manufacturing — up to 10 times less than other printing materials, such as thermoplastic filament, Guillory said. Pellet extrusion 3D printers also offer significant speed advantages, with the ability to print molds up to 1270 x 1270 x 1820 mm (50 x 50 x 72 inches) using high-performance and high-temperature materials at speeds up to a half meter per second.
How to minimize mold distortion
When 3D printing production molds for thermoforming and vacuum forming processes, it's important to minimize mold distortion to achieve a high-quality finished part. Duo Form has validated glass-filled polycarbonate pellet as a proven material for those applications, along with carbon-fiber-filled ABS pellets and even some nylon pellet feedstock as viable mold materials.
When identifying and selecting a pellet feedstock for additively manufactured molds, several factors need to be considered, such as the gauge of the final sheet being formed and the temperature requirements of the final material, as well as the availability and cost of the pellet feedstocks. When a thinner gauge is used as the final formed sheet, lower temperature mold materials are acceptable, such as CF-ABS pellets, Guillory said. For applications that require a thicker gauge or higher temperature final sheet material, high-temperature pellet feedstocks, such as GF-PC or filled nylon material, should be used for printing the mold.
Another benefit additive manufacturing brings to the creation of thermoforming molds is the ability to create a porous surface of the printed part, allowing a vacuum to pass through a mold without having to use special tools to make the vacuum holes (as is typically done). Duo Form said that the inherent porosity of 3D-printed molds is a key advantage to using pellet-extrusion 3D printing in its mold-making process. Depending on the desired final thermoformed part, it may be necessary to prioritize vacuum flow through the mold to certain zones, such as deep cavity features, to make sure that the forming process delivers the part as required. This can be achieved by adjusting tool-path parameters prior to printing, Guillory said. Higher resolution printing results in a better surface finish and requirements are determined by the starting gauge of material formed.
"We have gained a lot of business with our Titan 3D printer," said Rheinheimer. "The turnaround time for parts, molds, and formed parts has put us leaps and bounds above our competition."
Sign up for the PlasticsToday NewsFeed newsletter.
You May Also Like
---