Thermoforming industry seeing big demand as it captures larger share of plastics applications
Thermoforming industry seeing big demand as it captures larger share of plastics applications
Thermoforming has moved rapidly from the more primitive methods of 30 years ago to a high-technology form of processing that is giving injection molding a run for its money. The makers of thermoforming equipment all concurred in comments to PlasticsToday that thermoforming processors want reduced cycle times, which translate into high productivity and better quality parts.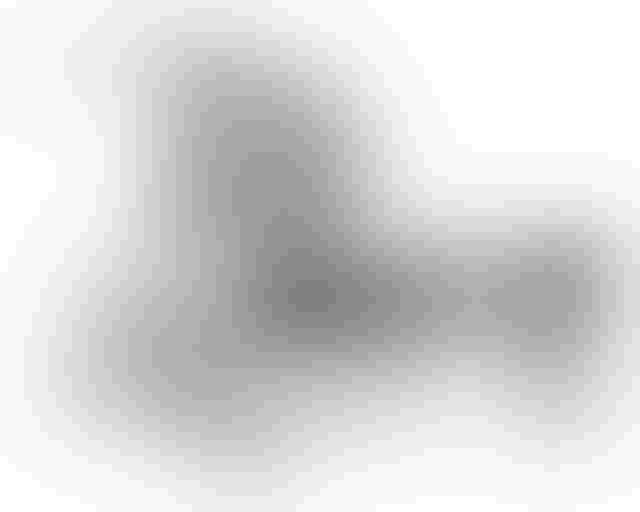 "People are looking at thermoforming for more applications than ever before," said Jerome Romkey, Business Development Manager for GN Thermoforming Equipment (Chester, NS, Canada). "That means that the industry is busy and people are looking at new opportunities for new productions. We're also seeing some conversion from injection molding to thermoforming. Speed has a lot to do with it. Everyone wants it fast, and more and more are asking about automation."
While Romkey noted that GN wasn't showcasing a new machine—the machine at NPE2015 was originally built for meat trays to reduce scrap with its common edge technology—the company had a requirement from a customer to make PET lids. "We never thought of it as a lid machine, particularly, but it makes PET lids for high-end food containers in a 20-up tool that can produce 700,000+ parts a day," Romkey said. "We've sold a few systems so far."
Brown Machine LLC (Beaverton, MI) featured its Elite series line of servo-driven Horizontal Trim Presses (pictured). The demo at NPE showed the press operating at 165 cycles per minute with a capacity of 175 to 180 cycles per minute with a 4-in. stroke for thin-wall, high-speed production.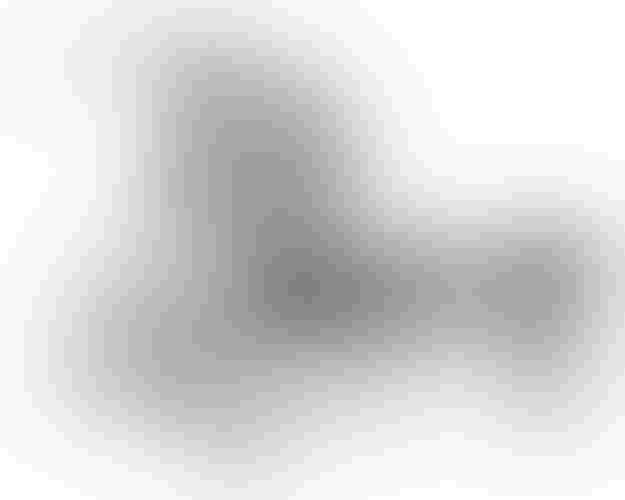 Faster production output with high-performance/high-speed trimming is achieved with the Elite series Trim Press. These machines are packed with a host of features, including Brown's balanced main-frame assembly, enhanced linear-guided platen systems, neutral link counterbalance systems, advanced canopy systems, cammed servo-feed systems, servo-driven treadles, servo ejectors, and efficient drive systems. "These machines are designed to run fast without sacrificing trim quality or machine durability," said Jim Robbins, VP, Sales and Marketing.
For faster tool changeovers, Brown designed new features and re-engineered components to achieve the fastest changeover time in the industry. "Many of our customers have lots of SKUs and need to reduce inventory while increasing on-time delivery," noted Robbins. "We have one customer that does a full tool change every day, going from PET to PP, so these fast tool changeover features provide what customers want."
Other innovations include full safety guards that provide easy accessibility for maintenance and tool changeover, side loading capabilities, EZ-adjust crank throws, fine-adjust platen parallelism, drop-away release connecting rods, treadle life, canopy retraction and automated controls for tool-change positioning.
"The stroke adjust used to be difficult on equipment because you had to physically move the platens from 4.5 to 7.5 inches, for example, and it was a heavy-duty mechanical job. Some customers would run the machine in the wrong stroke position to save time, but sacrifice speed," said Robbins, who added that Brown Machine has changed all of that with its newest Elite series.
Also new in 2015 are crank sheaves that incorporate gear teeth and cog belts for positive performance and no slippage between the crank sheave and drive system for ultimate power and speed control. The cog belts also maintain the design feature of shock absorption that is transferred through the drive system during trim.
Lyle Industries LLC (Beaverton, MI ) also manufactures trim-in-place thermoformers, which became popular in the early 2000s, according to Brian Crawford, General Manager. "We met with Gabler Thermoforming in Germany, a company that manufactured trim-in-place machines and we've continued that relationship. Gabler is known throughout the world but not in the U.S.," explained Crawford. "The relationship has given Lyle exposure to the world with our wide-bed post trim machines, and Gabler gave us the trim-in-place technology. This relationship has been very successful over the years."

Lyle displayed a new 54-in. forming station with smooth and balanced form platen movements resulting in longer life cycles between required maintenance; high-speed mold opening and closing; and superior tool closing and holding forces. "We see a high demand for close tolerance part definition and coining across the entire mold that yields higher quality finished product," Crawford said. "Meeting customer requirements is one of our strengths, so we build to the customer expectations."
Other requirements that Crawford sees in the thermoforming industry include high-speed machines for faster output. "Machines are faster than ever—even more so than four or five years ago," he said. "This is now giving [customers] a reason to invest in new equipment rather than hanging on to older equipment. There's a tipping point, where it's no longer feasible to produce new parts on older machines."
Crawford added that the company had a 15 to 20% gain in sales last year, much of it because of the high-speed technology Lyle offers. "The market is recognizing efficiencies of faster throughput as well as the energy savings, which are of tremendous importance today."
With the integration of Brown Machine and Lyle Industries under the Thermoforming Technologies Group, Lyle will be moving into Brown's facility by August of this year. Both companies are committed to keeping their own brands and the value of those brands, but work as a team to further enhance the technology. "We're all excited," said Crawford. "We've signed a new contract with Gabler to continue the trim-in-place machines, and have Gabler spare parts. Gary Snowden, a former Lyle employee, is the new North American Sales Manager for Gabler and he knows the product line inside and out. This is a strong relationship among the companies and together we'll bring more products and services."
ZED Industries Inc. (Vandalia, OH) was also showcasing its Model L3 for low-volume production. According to Peter Zelnick, CEO, this machine is precise and incorporates technology that makes it flexible enough to handle many types of materials, including PLA and sugar cane resins. ZED manufactures thermoformers, blister sealers and other manufacturing equipment for the medical/pharmaceutical, health and beauty, horticultural, electronics, appliance and other industries.
Irwin Research & Development Inc. (Yakima, WA) was showcasing some of its latest equipment, including its patented platen locks to increase tonnage capability. For example, with a platen lock, a 60-ton form press can be turned into a 150-ton version. While the company uses off-the-shelf Siemens controls, Irwin makes every machined part in-house in its machine shop to ensure quality and fast delivery of parts to its customers.
Sign up for the PlasticsToday NewsFeed newsletter.
You May Also Like
---