Hoffer Plastics Schools Educators on Careers in Manufacturing
Hoffer Plastics Schools Educators on Careers in Manufacturing
The custom injection molder holds open house for school counselors to raise awareness of career opportunities for young people in plastics processing and manufacturing.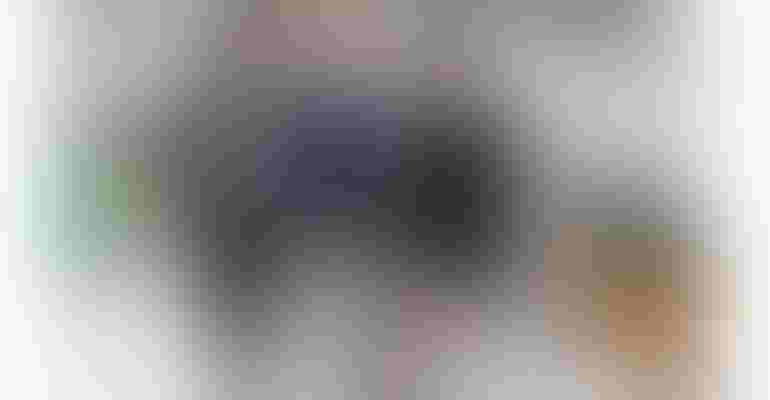 Pictured left to right: Chief Culture Officer Charlotte Canning of Hoffer Plastics inspects equipment with Chief Revenue Officer Alex Hoffer and Chief Financial Officer Gretchen Hoffer Farb.
Image: Hoffer Plastics
Manufacturing today typically offers well-compensated, high-tech jobs that can lead to fulfilling careers. Unfortunately, that's news to many educators and young people. Custom injection molder Hoffer Plastics Corp. is doing its part to raise awareness among school counselors in its neck of the woods by inviting them to tour its facility in South Elgin, IL, and learn about career opportunities available to young people in the plastics industry and manufacturing in general.
On Jan. 28, Hoffer will welcome Elgin Area School District U-46 and western Kane County suburban school counselors to its plant in an effort to educate them and, in turn, students about the benefits and career opportunities that are available. This effort aligns with its Break The Mold initiative to hire, train, and retain employees, and offer young people alternative career path options.
During the visit, counselors will be able to walk through a guided tour of the facility, learn about custom injection molding and manufacturing, and hear more about career opportunities that exist for students at Hoffer Plastics.
"A career in manufacturing doesn't seem to be on the radar for many soon-to-be graduating students and young people," Charlotte Canning, Chief Culture Officer at Hoffer Plastics, told PlasticsToday. "The trend in counseling seems to skew toward college-oriented education tracks and career paths." The misconceptions surrounding manufacturing — assembly line drudgery, skanky work environments — continue to shape the thinking of many educators, noted Canning. "That couldn't be further from the truth. Today's manufacturing requires high-tech skills and creativity, and is conducted in safe, clean, state-of-the art facilities." The open house, it's hoped, will open some minds.
Like many companies in manufacturing and other sectors, Hoffer Plastics has encountered challenges in recruitment, hiring, and retention over the past couple of years. "We're working to communicate more effectively and consistently about the opportunities we and other manufacturers have to offer, but these remain challenging times," acknowledged Canning. The open house is one small step the company is taking to turn the tide as part of its larger Break the Mold campaign.
"We'll continue to focus on expanding our Break the Mold hiring campaign and sharpen and optimize our targeting and learning as we go," said Canning. "We also plan to focus on building our partnerships and participation with local school districts, job fairs, veterans' and employment agencies, along with testing new media channels and messaging."
An integral part of that messaging is raising awareness that there are non-college degree tracks and alternatives that offer career opportunities and professional fulfillment without the financial burden of student loans. "Hoffer offers career planning/coaching, support, and development at all work levels and tuition reimbursement for those who do want to pursue a degree, along with other opportunities supporting professional development," explained Canning.
Sounds like a plan to me, and one that more companies should pursue.
Sign up for the PlasticsToday NewsFeed newsletter.
You May Also Like
---