Loop Industries Completes Independent Review Confirming Effectiveness of Depolymerization Technology
Loop Industries Completes Independent Review Confirming Effectiveness of Depolymerization Technology
To counter accusations of fraud, Loop Industries underwent an independent audit of its patented Gen II depolymerization technology.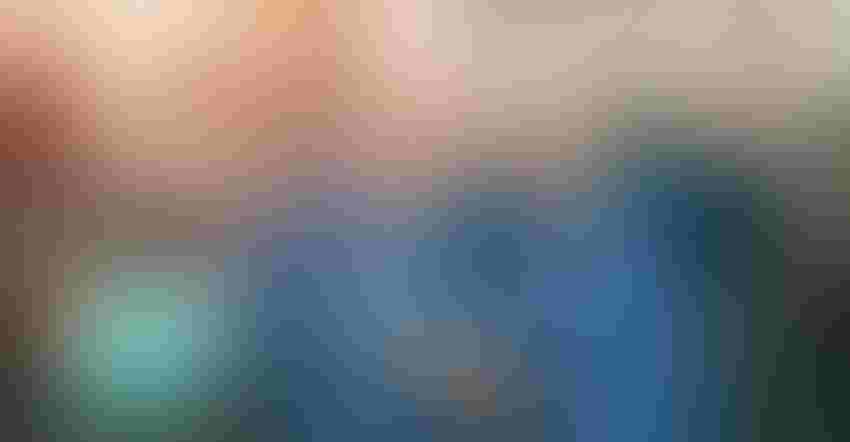 Image: Quality Stock Arts/Adobe Stock
To address allegations of fraud in an October report from Hindenburg Research, Loop Industries (Montreal, QC) announced that it engaged Kemitek to perform an independent verification of its patented Gen II depolymerization technology. Loop Industries claims that the process recycles waste PET and polyester fiber into virgin-quality PET resin. Kemitek is a not-for-profit College Center for Technology Transfer that  specializes in green chemistry and chemical process scale-up.
According to Loop Industries, Kemitek established a "rigorous and independent methodology" for the verification. The Kemitek team was on site at Loop's Terrebonne, Quebec, facilities for 16 days to verify each step of Loop's technology at mini-pilot (25 L reactor) and pilot scales (6000 L reactor) from feedstock (post-consumer waste PET plastic) to final purified monomers (DMT and MEG).
Kemitek received the feedstock directly from Loop Industries' supplier at its facilities. The waste plastic feedstock was dried, sampled, sealed, and shipped to Loop. The feedstock was also sent to an external laboratory by Kemitek for analysis and characterization. Once on site, the Kemitek team took possession of the feedstock and controlled and secured the entire process. The chain of custody was ensured at all times via human supervision and numbered lockouts and seals on the equipment, explained Loop's announcement.
Throughout the process, the Kemitek team took samples at key steps for subsequent analysis to confirm there was no tampering by Loop's team. The final purified monomers were secured by Kemitek and sent for analysis to certified external laboratories (per ISO 17025). These analyses confirm the purity of the resulting monomers, said Loop Industries in its press release.
Verified PET content varied between 86% and 95%.
The feedstock used throughout the verification consisted of pallets of post-consumer waste PET plastic. In appearance, it was a mix of clear, gray, and colored flakes and fines with PET content varying between 86% and 95%, as determined by a Loop-conducted analysis. Feedstock contaminants identified by external laboratories mandated by Kemitek included printed film, silicone elastomer, and polystyrene.
The final report issued by Kemitek was filed on Dec. 14 as an exhibit to Loop's Form 8-K. The report concluded: "The Kemitek team was able to understand, witness, and verify the execution of Loop's Gen II polyethylene terephthalate (PET) depolymerization technology from feedstock to monomers. While the verification was not intended to certify the yields or economic viability of the technology, as these were out of the scope of our mandate, our observation confirmed the production of significant quantities of dimethyl terephthalate (DMT) and monoethylene glycol (MEG) from a post-consumer waste PET feedstock at both mini-pilot and pilot scales.
"Characterization of the finished products also confirmed that the quality of the primary PET plastic building blocks meet Loop's specifications for the production of PET resin and polyester fiber, achieving DMT purity ranging from 99.7% to 100.1% (w/w) and MEG purity ranging from 98.2% to 98.9% (w/w). The useful monomer content for the MEG product is greater than 99.0% (w/w). This is calculated by adding the secondary PET plastic building blocks present in the final MEG product: Dimethyl isophthalate (DMI), dimethyl terephthalate (DMT), diethylene glycol (DEG), bis-(2-hydroxyethyl)4-methylisophthalate (MHEI). It is reasonable to expect these molecules to be integrated into the final polymer chains of the PET resin and polyester fiber."
Alain Tremblay, M.Sc., Scientific Director at Kemitek and lead of the verification project, commented: "Loop Industries enlisted our services to conduct a scientific verification of its Gen II PET depolymerization technology from feedstock to monomers. Our findings through this verification allow us to attest to the capacity of Loop's technology to produce pure monomers within their specifications. Kemitek conducted this verification in an independent manner using rigorous methodology and we ensured process integrity during the three-week testing period via surveillance, sampling, and seals."
Professor Jerome Claverie, PhD, from the University of Sherbrooke in Quebec, a published polymer researcher, acted as an unpaid outside scientific expert by observing key parts of the verification and its findings. "After meeting with Loop's team of researchers and engineers, reviewing all of their patents, and observing their technology at mini-pilot and pilot scales, I have absolutely no doubts that the patented PET recycling technology leads to high-purity monomers suitable for repolymerization into virgin-quality PET," commented Claverie. "Loop's team did not reinvent the fundamental, well-established chemistry underlying depolymerization. However, they optimized a version of this process that provides the ability to effectively depolymerize waste PET plastic at a high purity at below 90-degree temperature, which sets their technology apart."
Loop Industries also noted that it has received from the European Chemicals Agency (ECHA) a confirmation of registration for its MEG on Nov. 17, 2020, and for its DMT on Dec. 7. The registration under the Registration, Evaluation, Authorization and Restriction of Chemicals (REACH) regulation confirms that Loop's monomers are of a purity equal to what is currently recognized within Europe and entitles Loop to manufacture/import the monomers into Europe. MET and DMT are on the positive list for plastic materials, which means that the two monomers can be used as food-contact materials.
Sign up for the PlasticsToday NewsFeed newsletter.
You May Also Like
---