The Chemical Recycling Posse: The Good, the Bad, and the Lucky
The Chemical Recycling Posse: The Good, the Bad, and the Lucky
Is it better to be lucky than good? Chemical recycling executives speak out about the complexities of their industry.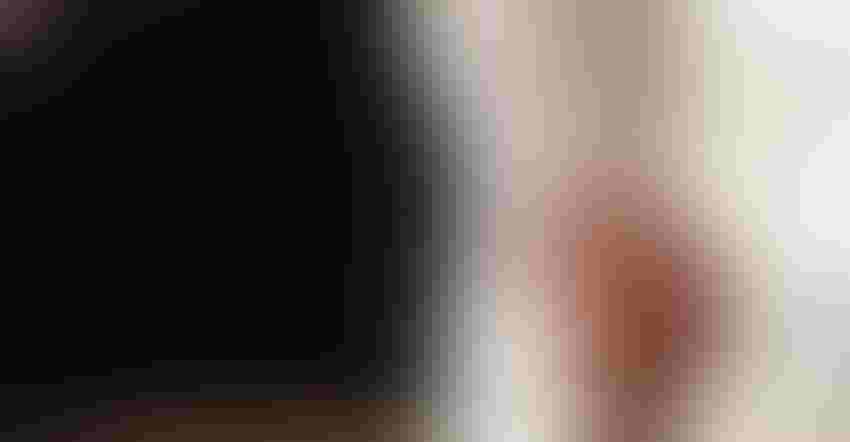 Chemical recycling (aka advanced recycling) of waste plastics continues to struggle, and few of the 35 or so companies involved in this technology are actually making and selling the products they promised. Considering the number of patents — and there are hundreds of them that date back some 30 years — for processes such as pyrolysis and converting polymers back to monomers to use as feedstock for new plastics, it amazes me that many of these companies don't have much to show in the way of actual products.
I have discovered a couple of chemical recycling success stories, however. New Hope Energy's Trinity Oaks plant in Tyler, TX, is operating 24/7 as it sells its products to customers that include Chevron Phillips, which is hooking up with many of the waste-to-fuel companies to bolster its sustainability goals. As PlasticsToday reported a few months ago, New Hope's biggest problem is meeting demand. The demand for solutions to the plastic waste problem is creating a shortage of technology to deal with it. 
As a side note, New Hope's founder and CEO, Johnny Doyle Combs, passed away on May 3 of this year. He and his wife, Karen, founded New Hope Energy in 2013 to fulfill a "personal mission" to pioneer a technology that "keeps plastic out of the ocean and puts it back to work in the economy," said Combs' obituary.
Nexus Fuels: Real numbers and a low profile.
Aside from Agilyx's achievements — PlasticsToday ran an update on progress it has made at its Oregon facility — there is another success story I've been made aware of: Nexus Fuels in Atlanta. Nexus' President and co-founder Eric Hartz has always been forthcoming on the company's progress using real numbers, while keeping a rather low profile. The company recently shared that it has "end-to-end diverted more than 1,500+ tons (over 3.1 million pounds) of waste plastics and counting, in a relatively short time and accelerated pace at our commercial operation," said Hartz, adding that it handles waste from Dow's "Orange Bag" recycling program.
"Tanker loads of product are being sold and sent weekly to customers like Shell and Chevron Phillips. It's a consistent, on-spec, ICSS Plus–certified product which, in turn, [is being converted] into circular recycled-content plastics in their crackers, to meet the demands of their customers."
I think I can say that both Nexus Fuels and New Hope Energy are "good," in that they are demonstrating success at actually producing and selling products, even if one states actual volumes, customers and results, and the other refers to demand constraints. Both have said they could do a lot more with company expansions and better access to cleaner plastic waste. The chemical recycling industry, as I've gathered from speaking with both of these companies, is complex and production is expensive. Overnight successes they are not, but they've kept at it, focused on the technology, and achieved some level of production to prove that they are "pretty good" at what they do.
A 100% plant-based, recyclable, and degradable polymer.
Then there are the "lucky" ones. In May, after receiving press releases from Avantium NV, headquartered in the Netherlands, I wrote to the company asking about the company's advanced technology recycling facilities. Avantium said that it "develops innovative chemistry technologies across industry value chains in order to produce chemicals and materials based on renewable feedstock instead of fossil resources to enable production of the novel plastic PEF which is 100% plant-based, recyclable, and degradable."
In April, Avantium announced that it had signed a conditional off-take agreement with Resilux, an international rigid plastic packaging supplier, for the supply of PET resin from the planned Avantium FDCA (furandicarboxylic acid) flagship plant, bringing the total of such off-take contracts to five. A week later, Avantium announced that it had completed validation of its plant-based glycols, plantMEG, produced in the Ray Technology demonstration plant in the Dutch city of Delfzijl.
Key applications include polymerization to PEF and PET polyesters and functional fluids used for de-icing and heat transfer. "Proving the functional performance of the plant-based glycols is an important step in the scale-up of Ray Technology," Avantium stated. A concern about the "nitrogen crisis" and the possibility that it could "hamper innovative and sustainable projects in the chemical industry," noting, for example, that plans for the production of biodegradable plastics in Chemie Park Delfzijl have been halted, which appeared in the June 4 edition of the NOS Journal, were dismissed by Avantium. "Avantium is focused on the execution of its strategy and the company is working diligently toward meeting all conditions required for an investment decision for the construction of the FDCA flagship plant," the company responded.
I asked Avantium about the length of time it seems to take — not to mention the huge amount of money — to develop these new materials, demonstrate their viability, and then build a facility that can scale production to meet demand. Tom van Aken, CEO of Avantium, replied: "I realized some time ago that perseverance is needed to bring a new polymer to market. It's been decades ago that new polymers were brought to market. It simply takes time to go through an extensive and rigorous R&D process. This involves developing the chemical synthesis of the FDCA monomer and PEF polymer, scaling and optimizing production, creating the supply chain and applications, as well as regulation compliance. It also involves other elements, such as understanding the end-of-life options and doing a certified life cycle analysis. Most importantly, we work with customers to develop products that can be used in a commercial setting."
Van Aken also noted that the company has performed "many trials" with customers to evaluate performance properties as well as the "circular advantages" of PEF. The company's partnerships with "brands like Carlsberg and Refresco, as well as industry leaders in the supply chain, like Resilux and Toyobo, truly demonstrate the commercial potential of PEF," he said. "Technologically and commercially, we are now ready to introduce PEF to the market."
You get lucky sometimes.
I explained to van Aken that I have watched the advanced recycling industry struggle with the various processes and the difficulty in developing materials that will disappear once they become products and are left in the environment. I have seen companies rise with enormous investments and fall a few years later unable to reach their projections. What makes Avantium different?
"We are incredibly lucky that we have discovered a polymer that has such a powerful combination of performance characteristics and environmental benefits," responded van Aken. "It is our responsibility to translate that high potential into commercial success and impact. We have fully proven our technology in our pilot plant at Delfzijl. Our technology is protected with 57 patent families to produce FDCA and to polyermerise it to PEF. As a result, we are well ahead of competitors in scaling up the PEF technology."
As I like to say when I see a golfer hit an amazing shot off the tee for a hole-in-one, it's good to be good but it's better to be lucky. Perhaps that's true for chemical recycling companies, as well. But the plastics industry is based on science, and while luck happens sometimes, even in science, it's mostly the knowledge and skills of the people behind the science that create success. The problem with being "lucky" is that it rarely happens, like a hole-in-one on the golf course. Being good will carry the day in the long run of doing business and being successful.
Sign up for the PlasticsToday NewsFeed newsletter.
You May Also Like
---