Suppliers who live by the auto industry, die by the auto industry
Suppliers who live by the auto industry, die by the auto industry
The long supply chain is littered with dead companies, many of them molders and moldmakers who bet the farm on the automotive business.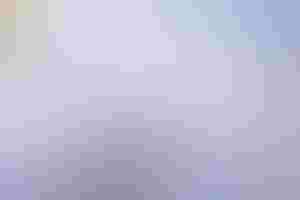 Another day, another car model cancelled and another announcement of the closure of a production plant.
Earlier this week, GM announced plans to halt production next year at three assembly plants: Lordstown, OH; Hamtramck, MI; and Oshawa, ON, Canada. The company also plans to stop building several models now assembled at those plants, including the Chevrolet Cruze, the Cadillac CT6 and the Buick LaCrosse. President Trump doesn't like it and has threatened to cancel GM's subsidies for building electric vehicles (EVs). I'm all for this idea, by the way: If a company can't make products that the masses want to buy, then why should my tax dollars go to subsidize unprofitable vehicles for a multi-billion dollar automaker?
GM's announcement this week shouldn't be a surprise, as it comes on the heels of Ford's announcement earlier this month cancelling a few vehicle models of its own. Consumers are fickle. Just ask any restaurant owner or retail company. The only constant is change, as they say.
As pragmatic as that may sound, the automotive industry is huge and change comes hard for the thousands of employees who will be laid off and for the hundreds of Tier 1 and Tier 2 suppliers who will be affected. The long supply chain is littered with dead companies, many of them molders and moldmakers who bet the farm on the automotive business.
When I was selling injection molding and tooling for a mid-sized manufacturer, I had pondered the idea of approaching some of the Tier 1 suppliers like Delphi for some sub-contract business. I asked a colleague who was from the Midwest and familiar with the automotive industry about this idea. "With automotive, you're either all in or you're all out," he told me.
Being an automotive supplier, even a Tier 2, takes total dedication to that industry. It also takes a thick skin and a willingness to play by that industry's rules, which are written in stone . . . until the next purchasing agent decides they're not.
A Tier 2 supplier also has to be financially solid to endure payment terms that can be extremely long. A moldmaker once told me that he saw a car model on the road for which he'd made molds nearly a year before and still had not been paid. He was a bit miffed, to say the least.
I've talked to several molders and moldmakers over the past couple of decades about their experiences with the automotive industry. GM is the toughest of the tough, I've been told. GM will make you or break you, and a few molders and moldmakers have been broken by this company. Of course, it wasn't all GM's fault—I blame it on poor business decisions by these molders and moldmakers who get too deep into GM and don't know when to turn off the presses and hold GM's feet to the fire.
Putting liens on molds until the final payment is made was a good effort and became Michigan law a number of years ago. The automotive OEMs didn't like it and I'm not sure how many moldmakers had the guts to enforce this. Molders that continue to mold and ship parts for long periods of time without receiving payment are just asking for trouble. That goes for any industry.
Some molders and moldmakers dedicated to the automotive industry tried to diversify into other industries in an attempt to save their businesses, but for a few I knew it was too late. It takes a long time to find and develop new customers to the point of getting a large program—sometimes as long as a year!
An article in this morning's Wall Street Journal by journalist Kris Maher ("Plant Closure Dims Hopes in Ohio Town") noted that Jamestown Industries, a large supplier to GM's Lordstown, OH, manufacturing facility that will be closed due to the elimination of the Chevy Cruze, will be affected. I checked out Jamestown's website, and it appears to be a mid-sized firm that serves companies such as Honda, Ford, GM, Magna, Lear Corp., Delphi, Tenneco and TSI (Tom Smith Industries). That's a great lineup of customers!
Jamestown's headquarters is in Dayton, OH, and it has a plant in Youngstown. The company was founded 35 years ago (1985) in Xenia, OH, and has a long history of manufacturing for the automotive industry: In 1988, it assembled electrical door, window and seat switches for Delphi/GM, and in 1990, the company was asked to do the prototype for a new mini-car from Europe that became the Smart Car.
In 1991 Jamestown expanded with an injection molding and paint division.
In 1994, Jamestown Industries received GM's Supplier of the Year award.
In 2000, the company expanded operations to Youngstown to support the need for front and rear fascia sequencing and assembly for the GM Lordstown plant.
Plant closings weren't Jamestown's first rodeo with GM. In 2008, GM closed the Morain, OH, plant. According to the company's historical timeline, it "was the last sequencer standing to service GM Morain." By that time, Jamestown had grown its business from 30 to 300 employees and from 300,000 to 500,000 square feet, and from two commodities to 40. Its Youngstown plant continued to support assembly and sequencing of front and rear fascias for the Chevy Cruze.
Lawrence V. Long III, VP of Development for Jamestown, confirmed my guess that they've been through the ups and downs with GM before. Writing to me in response to my question, Long said, "Jamestown has a proud history serving the automotive industry, and it's our goal for that industry to always be our foundation and primary focus. This isn't the first time we've had to navigate a plant closure. In an effort to insulate ourselves from the fluctuations of the automotive industry we began the process of diversifying in the winter of 2015.
"Since that time, we've successfully launched a third-party logistics and transportation company and have forged several strategic alliances within automotive and beyond. These proactive enhancements to our business do indeed provide additional stability," Long added.
"General Motors' business has been a cornerstone business for us. We've brought on engineering, product design and other value-added services in preparation for new business opportunities with GM and other automakers," Long continued. "It's our aim to continue to grow and to the extent that it makes us healthier, we'll continue to develop new market opportunities."
It appears that Jamestown has learned the ropes when dealing with the automotive industry and the result is the company's ability to roll with the punches.
Today's automotive suppliers have to be big and financially strong to be on a playing field that is on par with the big OEMs and have the leverage to deal with them. Otherwise it's like being a Smart Car run over by a Cadillac Escalade.
It's true that GM has added production in various plants and hired new people as it continues its journey to "right-size" operations, as Mary Barra put it in her comments on Monday. The company plans to sink its resources into EVs and autonomous vehicles, something I'm sure the masses in America's heartland are excited to hear . . . not.
Image courtesy Maxsim/Adobe Stock.
Sign up for the PlasticsToday NewsFeed newsletter.
You May Also Like
---