Qatar Bets on Plastics in $6 Billion Deal with Chevron Phillips
Qatar Bets on Plastics in $6 Billion Deal with Chevron Phillips
QatarEnergy inks deal to build petrochemicals complex that will double ethylene production capacity and increase polymer output to more than 4 million tonnes per year.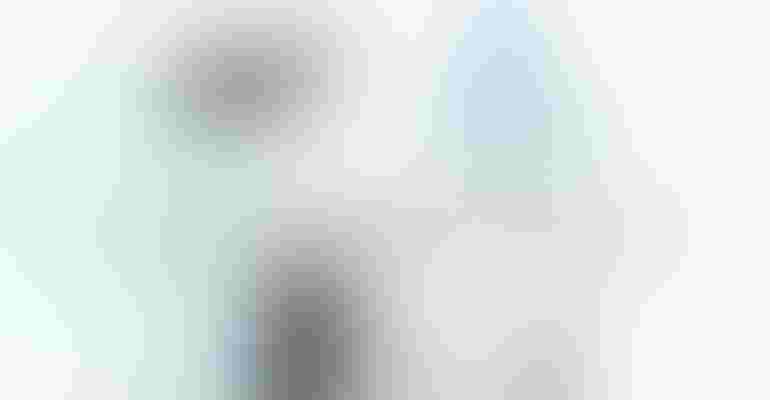 Bruce Chinn, President and CEO of Chevron Phillips Chemical, and His Excellency Saad Sherida Al-Kaabi, the Minister of State for Energy Affairs, President and CEO of QatarEnergy, at the signing ceremony in Doha.
Image courtesy of Business Wire
QatarEnergy has signed a $6 billion deal with Chevron Phillips Chemical to build a petrochemical complex, multiple media outlets reported yesterday. The Ras Laffan Petrochemicals Complex reportedly will be the largest facility of its kind in the Middle East. It is expected to begin production in 2026.
The complex includes an ethane cracker with a capacity of 2.1 million tonnes of ethylene annually, reported Reuters, along with two high-density polyethylene derivative units with a total production capacity of 1.7 million tonnes per year.
Qatar's largest investment ever in its petrochemicals sector and the first direct investment in 12 years, according to Saad Sherida al-Kaabi, Qatar's energy minister and the CEO of QatarEnergy, the complex will double its ethylene production capacity and increase polymer output from 2.6 million to more than 4 million tonnes per year, according to Barron's, citing an AFP report.
The polyethylene units will use Chevron Phillips Chemical's MarTech loop slurry process to produce high-density polyethylene, which will primarily be exported from the state of Qatar. Polyethylene is used in the production of durable goods like pipe for natural gas and water delivery and recreational products such as kayaks and coolers, said the news release issued by Chevron Phillips. It is also used in packaging applications to protect and preserve food and keep medical supplies sterile.
Originally announced in 2019, the project highlights how Middle East oil producers are expanding further into petrochemicals, used in the production of plastics and packaging materials, to move into new markets and find new sources of income beyond exporting crude oil and natural gas, commented Reuters in its reporting on the project.
The split in equity shares is 70% QatarEnergy and 30% Chevron Phillips.
Sign up for the PlasticsToday NewsFeed newsletter.
You May Also Like
---