The Chemical Industry Today and in the Near Future
The Chemical Industry Today and in the Near Future
This year has been a turning point for chemicals, over 2022's dismal numbers. But will it keep up for the future?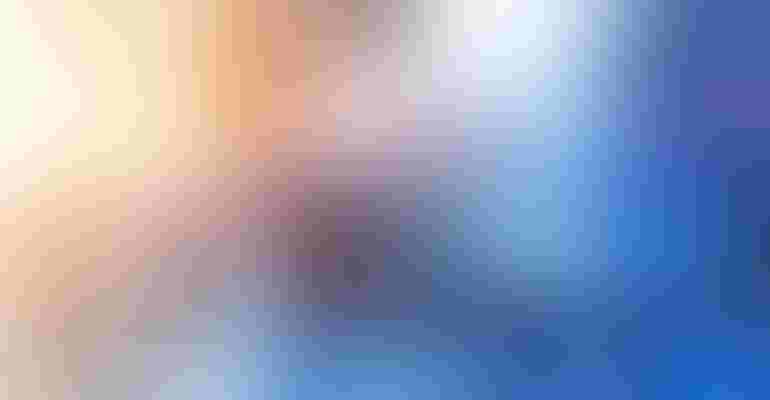 The US Chemical Industry is expected to grow through 2031.
scanrail/iStock via Getty Images Plus
Weakness in US chemicals emerged in the third quarter of 2022 and accelerated into the end of the year, offsetting strong growth earlier in the year.
Even so, employment surged last year, but in 2023, employment is expected to fall by 3,000 and by another 1,000 in 2024, points out the American Chemical Council (ACC) in its Economic Mid-Year Chemical Industry Situation and Outlook report.
Chemical workers continue to be among the highest-paid in the manufacturing sector— averaging more than $90,000 per year.
The US chemical industry has shown strong financial performance recently, reaching a level last seen more than 20 years ago. This is a result of strong commodity markets and robust demand.
A report by Deloitte reveals four global chem industry trends in 2023 and likely moving into 2024.
1. INTEGRATING INNOVATION
The biggest trend seen this year in the chemical industry is GREEN. Companies are moving toward sustainable measures including reducing/ending greenhouse gas emissions, cleaning up wastewater more efficiently, bio-based production, alternate lower-emission pathways, and circular economy pathways.
In fact, about 70 global chemical companies have net-zero or carbon-neutrality targets set for 2050.
Dow is working with New Energy Blue on renewable plastics, and the US Dept. of Energy allotted $3.2 billion this year to accelerate decarbonization.
However, many of these solutions remain regional in nature and implementation, lacking the scale required to completely repudiate fossil fuel–based production of materials.
For example, system-level design and engineering will be necessary to leverage combinations of new and existing materials and process technologies. New business models, together with novel approaches to partnerships and collaborations will be likely essential to create and grow new businesses.
 
2. PORTFOLIO TRANSFORMATION
The chemical industry is in a high financial position for 2023.
However, mergers and acquisitions slowed in the first half 2022, by 21% compared with 2021. This is mostly due to credit markets and higher interest rates.
The industry has also experienced reduced cyclicality and increased positive exposure to end markets.
In the first half of 2023, the chemistry industry recovered from 2022.
 
3. REWORKING SUPPLY CHAINS
Given the globalized nature of the chemical industry and the high dependence on fossil fuel-based pathways, global trade has been a major consideration for the industry.
Both port and rail transportation were delayed, and congestion got worse from Q3 2021 through much of 2022.
The industry is seeing many European facilities shut down. Due to these factors, reevaluating supply chain methods is needed, including:
Localization of supply chains to further achieve decarbonization goals while building resiliency and redundancy

More ESG-related product portfolio changes, moving to circularity and alternate feedstocks and reshaping trade flows


4. EMERGING DIGITAL TECHNOLOGIES
The industry has been expanding to digital customer experience, using mobile devices for interaction, deploying predictive analytics for information, and enabling cloud architectures for computation.
This digital foundation enabled the industry to migrate to a virtual setting through the pandemic and operate effectively through disruption.
Digital implementation is changing the decision-making landscape of chemical producers. However, the near-term focus will be on stabilizing current platforms and capabilities, with the intent to monetize the current investment pool before expanding to newer areas.
In 2023, digital investment will likely focus on end-to-end supply chain management and visibility. Chemical producers may increasingly use digital technologies for materials innovation and expedite low-cost formulations by evaluating, optimizing, and assimilating ingredient recipes and domain knowledge.
Also, blockchain application is likely to be increased throughout the materials value chain to help ensure the source of supply, carbon measurement, supply chain security, and circularity.


The Future
ACC believes that by year's end, chemical output will fall 1.6% with the largest decline in petrochemicals and organic intermediates. In 2024, the association expects a modest recovery in all segments with overall chemistry output growing by 1.2%.
Production of synthetic materials is also expected to fall. Specialty chemical output will be essentially flat by end of 2023 as a gain in coatings is offset by declines in other specialty chemical categories. Overall output of agricultural chemicals will decline slightly with falling output of crop protection chemicals only partially offset by a gain in fertilizer production, led by higher exports of nitrogenous fertilizers.
Production of consumer products is expected to grow by 1.8% by Q4 2023. 
Capital spending also is expected to slow to a 2.4% gain by year's end, but then expand through 2026 (averaging ~3-4%). Increasingly, sustainability investments will take a larger share of the capital expenditures portfolio.
Light vehicles will continue to be an important market for chemistry, with over $4,000 worth of chemistry per vehicle. Following three years of well below average sales due to the pandemic and then semiconductor shortages, dealer inventories have been replenished.
Pent up demand for vehicles will be tempered, however, by higher borrowing costs and uncertainty. Due to this, the ACC believes vehicle sales will rise to 15.4 million in 2024. Chemistry-intensive electric vehicles will continue to increase their market share. Think: Lithium-ion batteries for electric vehicles.
Prospects for US chemistry remain strong with competitive energy fundamentals and the resurgence in US manufacturing from once-in-a-generation legislative initiatives to promote clean energy, infrastructure, and a strong domestic manufacturing base.
Still, the ACC's second quarter 2023 ESI readings indicate chemical manufacturers' new orders growth was nearly flat, production levels decreased and inventories of both raw materials and finished goods were worked down. Producer costs related to inputs/raw materials, energy (for fuel and power), and transportation continued to retreat in Q2 while labor costs accelerated. 
ACC predicts output from the chemical industry to increase around 2.0% per year between 2024 and 2031 in the US compared to 2.6% globally.
The longer-term outlook for US chemistry is positive with the natural gas liquids feedstock advantage continuing to favor US production for the foreseeable future. Capacity expansions in customer industries motivated by recent legislation (IRA, IIJA, CHIPS) and re-/near-shoring of manufacturing to North America will support US chemistry going forward, too.
Sign up for the PlasticsToday NewsFeed newsletter.
You May Also Like
---