Long Day's Journey into Extrusion
Long Day's Journey into Extrusion
As we near the summer solstice, the longest day of the year, here are some thoughts on pretty long extrusion projects on land and sea.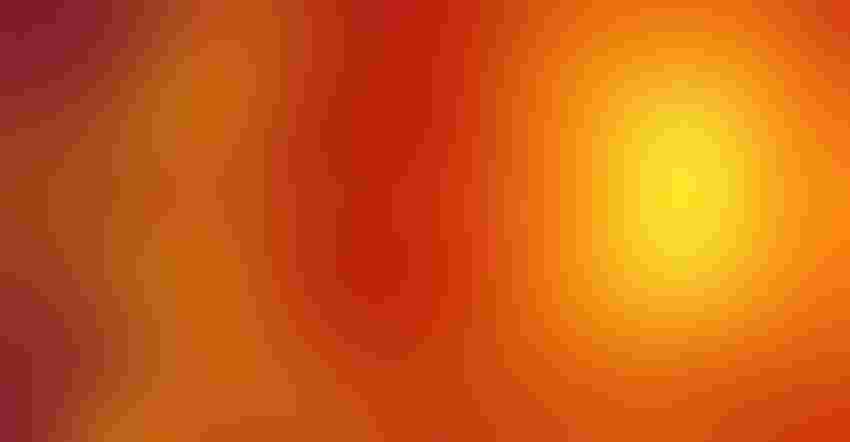 Image: Dmitry Sunagatov/Adobe Stock
June is the month of long days, weddings, and mosquitoes. Since I am known to avoid extremes — such as the assumption of plastics as a pollutant by most everyone, including many in our own industry — I should be bothered by the solstice on June 21, the longest daylight time. I'm not, because I know what causes it, there's nothing we can do about it, and no compelling reason to change, anyway. In fact, we do have a choice of day-length, as it depends on the latitude. The time from sunrise to sunset on June 21 is 13 hr, 45 min in Miami; 14 hr, 55 min in Kansas City; and 21 hr, 49 min in Fairbanks, Alaska, which is the city with the widest difference between average summer and winter temperatures in the world. I'm not sure it's something to be proud of, but it is a record.
Not much of a market for extrusion there, even if they start making insulated, bear-repellent pipe. There really is such a thing, needed because the ground is too frozen for too long to bury anything underground.
Speaking of the longest day of the year, there are some pretty long extrusions, too. Film, wire/cable, and some small profiles don't get cut to length at all, but are wound or rolled up on reels, and this equipment should be responsibly specified, bought, firmly installed, maintained, and observed. Wrinkles are a particular problem with film, and special rolls help eliminate them. Linear tension in the wound product also is a concern — if center-driven, it may need to change as the roll gets larger and larger.
Long cut lengths may be limited by the length of trucks to transport them; big pipe is an example, and it may be possible to ship smaller diameters inside of larger ones to save space and lower shipping costs. There have been some inventive ways of making very long pipe, which would save on fittings and installation. I've heard of putting an extruder on a boat and extruding into the water as coolant — you need some cooling and constant pull at the die, too. In another case, to bring fresh water to an island about a mile offshore, a pipe was produced without any fittings by putting the extruder (in a truck) on the beach and extruding into the ocean where a boat pulled the pipe toward the island. I saw a video of this, so I think it's real.
Allan Griff will lead a session devoted to plastics extrusion at the forthcoming Virtual Engineering Days event. During "The 10 Key Principles of Extrusion" session on June 15 at 1:45 p.m. Eastern, hosted by PlasticsToday, Griff will cover the mechanical and thermal principles of extrusion, manufacturing costs, and the measurement of critical variables in relation to production needs and product performance. The virtual three-day event includes more than 30 educational sessions, keynotes from industry luminaries, and dozens of exhibitors spanning the packaging, plastics, automation, and design supply chain. Registration is free.
As for weddings — our way of joining dissimilar materials, each with its own useful properties, is co-extrusion, two or more extruders feeding a common die. The choice to co-extrude should be based on expected sales volume and product thicknesses needed, which derive from the required performance of the layers. Alternatives include inline lamination, coating, or no multilayer at all. Sometimes, there is a sales advantage in offering a single resin, as in recycling, but that doesn't eliminate co-extrusion, as we can use different but compatible compounds: The top layer may have color and UV protection, but the inside can be any color and, thus, cheaper and able to contain off-size and trim. Good temperature control of the melt streams is needed to match viscosities.
As for mosquitoes, the bane of my childhood near New York's Kennedy airport, I lived with them for 13 years in New Jersey (where they are legendary) and many more in Maryland. Relation to extrusion? I use the word "bite" to refer to inpush, the amount that a screw takes in per turn, so maybe that's where it comes from. Anyway, I finally escaped the mosquitoes by moving to the East Bay in California (where the longest-day length is 14 hr, 48 min) — they are blown into the woods by offshore west winds. The winds keep the viruses moving, too, and we have had a good combination of social responsibility and separation, so most of us, even us old and dry leaves who are not afraid to be afraid, are still here.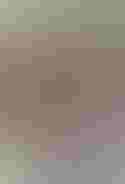 About the author
Allan Griff is a veteran extrusion engineer, starting out in tech service for a major resin supplier, and working on his own now for many years as a consultant, expert witness in law cases, and especially as an educator via webinars and seminars, both public and in-house, and now in his new audiovisual version. He wrote Plastics Extrusion Technology, the first practical extrusion book in the United States, as well as the Plastics Extrusion Operating Manual, updated almost every year, and available in Spanish and French as well as English. Find out more on his website, www.griffex.com, or e-mail him at [email protected].
No live seminars planned in the near future, or maybe ever, as his virtual audiovisual seminar is even better than live, says Griff. No travel, no waiting for live dates, same PowerPoint slides but with audio explanations and a written guide. Watch at your own pace; group attendance is offered for a single price, including the right to ask questions and get thorough answers by e-mail. Call 301/758-7788 or e-mail [email protected] for more info.
Sign up for the PlasticsToday NewsFeed newsletter.
You May Also Like
---