Global Manufacturing — Perhaps Surprisingly — Ends 2020 on Positive Note
Global Manufacturing — Perhaps Surprisingly — Ends 2020 on Positive Note
The December Purchasing Managers Index compiled by IHS Markit revealed that global factory output and order book inflows continued to rise at some of the fastest rates seen over the past decade.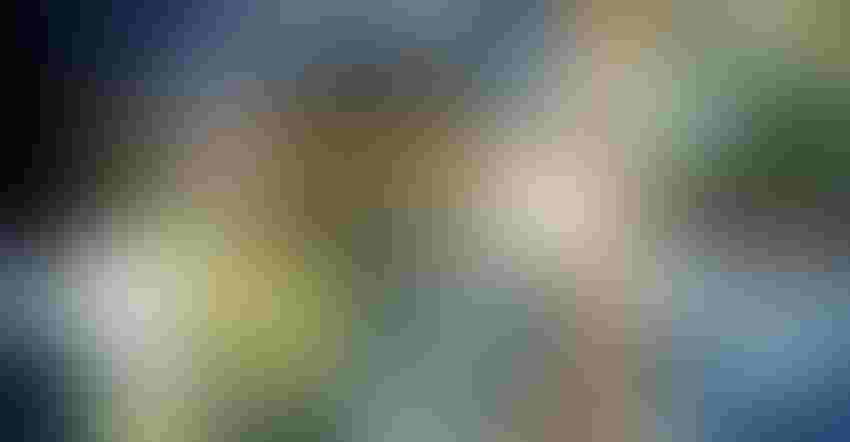 Image: Metamorworks/Adobe Stock
Despite a pandemic that devastated many businesses and sent manufacturing into the doldrums, 2020 finished better than anticipated on the global manufacturing stage. Two reports released this week show manufacturing growth is positive and optimism is high.
The Manufacturing Purchasing Managers Index (PMI) from the Institute for Supply Management (ISM) revealed an end-of-the-year surprise, with December's PMI rising 3.2 percentage points to 60.7% from November's 57.5%. This figure indicated expansion in the overall economy for the eighth month in a row after contracting in March, April, and May, which ended 131 consecutive months of growth.
The ISM's PMI showed increases in most categories including new orders, +2.8% to 67.9%; production, +4.0% to 64.8%; employment, +3.1% to 51.5% from a contraction in November. Backlog of orders grew 2.2% in December to 59.1%.
Supplier deliveries are slowing, the big challenge to manufacturing. However, deliveries rose 5.9% to 67.6% from November's 61.7%. Manufacturers' inventories grew in December by 0.4% to 51.6%, while customers' inventories  came in "too low" at 37.9%, a slight 1.6% uptick from 36.3%. Prices are increasing faster, up 12.2% in December to 77.6% from 65.4% in November.
New export orders fell 0.3% to 57.5% in December from November's 57.8%. Imports fell 0.5% to 54.6% from November's 55.1%.
Of the 18 manufacturing industries tracked, 16 reported growth in December, with fabricated metal products and machinery coming in at fourth and fifth place, respectively. Plastics and rubber products came in eighth.
"COVID-19 outbreaks are causing supply-chain issues for Tier-1 and Tier-2 suppliers," said one respondent to the survey from the transportation industry. "More work needs to be done to ensure suppliers keep us in the loop with any problem in their supply chain. But end-customer demand for products is keeping production and future outlook positive."
A respondent from the machinery segment said, "Sales are now slightly above pre-COVID-19 sales."
Globally, the December PMI index compiled for JPMorgan by IHS Markit revealed that global factory output and order book inflows continued to rise at some of the fastest rates seen over the past decade, indicating a further recovery from the COVID-19-related downturn in the first half of the year. The production upturn was led by Germany, followed by Brazil and India, according to IHS Markit.
The only challenge, also noted in ISM's PMI, is supply delays, which "have risen sharply to an extent only exceeded on very rare occasions over the past 25 years, as demand outstripped supply and logistics delays intensified," said IHS Markit's report. Input prices have also risen at the sharpest rate for nearly two and a half years as a result of these shortages.
Production growth in December held close to a decade high, marred only by output and new order indices, which both fell slightly from November. The employment component also dipped, offsetting positive contributions from longer delivery times and a reduction in the rate of destocking.
"Having accelerated in November to the fastest since February 2011, global factory production growth moderated slightly in December, but the latest expansion remained one of the strongest seen over the past decade," said IHS Markit.
After two consecutive months in the top spot for production, Brazil was pushed into second place in December's rankings by Germany, followed by India. "In all three cases, growth rates moderated but remained among the highest seen over the past decade," said IHS Markit. The United States "was the fifth-placed fastest-growing manufacturing economy, behind Taiwan. Canada, likewise, saw robust growth, benefitting from rising demand from the US, with output growing at the sharpest rate for over two years."
IHS Markit's global PMI noted that a key contributor to the "relatively swift return of robust global manufacturing growth in the recent months has been a revival in worldwide goods trade. Whereas it took eight months for the global PMI's new export orders index to show a return to growth after bottoming out at the peak of the global financial crisis, 2020 saw exports return to growth after just five months after the low point seen in April. However, global new export orders slowed in December, often linked to intensifying supply chain delays."
These supply chain delays are primarily linked to lack of shipping capacity around the world, including a shortage of containers, and frequently reported bottlenecks as suppliers and logistics firms struggled to meet rising demand from manufacturers.
As the ISM's PMI showed for US manufacturers, global prices rose at the fastest rate in more than two and a half years, said IHS Markit, as a "consequence of supply shortages." Manufacturers' average input prices rose in December at the fastest pace since July 2018.
IHS Markit's report noted that overall manufacturers' optimism in December remained close to the five-year high seen in November, based on COVID-19 vaccine rollouts.
Anecdotally, PlasticsToday has reported a number of mergers and acquisitions in the plastics industry throughout the past few months, as well as reports of plastics processors and mold manufacturers expanding their businesses and buying new equipment during the last quarter of 2020. All of this inspires optimism for 2021.
Sign up for the PlasticsToday NewsFeed newsletter.
You May Also Like
---