Chinaplas Returns to Shanghai under the Sign of Carbon Neutrality and Digitalization
Chinaplas Returns to Shanghai under the Sign of Carbon Neutrality and Digitalization
The international plastics and rubber exhibition expects to welcome more than 4,000 exhibitors to the event in April.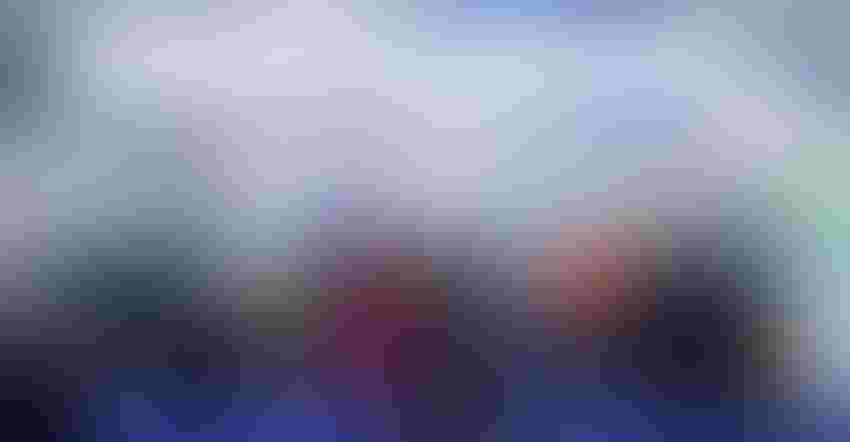 Image: Adsale Exhibition Services Ltd.
As manufacturers wrestle with rising raw material prices, soaring freight costs, and supply chain challenges, all while preparing for a greener, low-carbon future, more than 4,000 exhibitors will gather at Chinaplas 2022, offering innovations and technologies to address these and other challenges.
The international plastics and rubber exhibition will occupy 360,000 square meters of show space at the National Exhibition and Convention Center in Hongqiao, Shanghai, from April 25 to 28, 2022.
New opportunities in low-carbon technologies
Two documents — the "State Council's Opinions on the Complete and Accurate Implementation of the New Development Concept to Peak Carbon Dioxide Emissions and Achieve Carbon Neutrality" and the "Action Plan for Carbon Dioxide Peaking before 2030" — issued in October 2021, represent the official promulgation of the top-level scheme to achieve the "dual carbon targets," according to Chinaplas 2022 organizer Adsale Exhibition Services Ltd. These  initiatives aim to reshape the economic and energy structures, upgrade production technology, improve quality of life, and accelerate high-quality economic development and green industrial transformation over the next four decades.
Low-carbon technological innovations are the key to such an extensive and profound transformation and reform. To cope with tighter controls on energy consumption, enterprises are seeking solutions that combine reduced energy consumption with high-efficiency production. Ecological management has evolved from "end-of-pipe" control to "source" control, process optimization, end-of-pipe treatment, and waste recycling, noted Adsale Exhibition Services. This shift has boosted demand for environment-friendly materials such as bioplastics, biodegradables, easy-to-recycle and recycled plastics, and green additives. Blowing machines that accommodate fully degradable film, winders, and recycling technologies also are in demand. With the rise of renewable energy sources, emerging industries such as the photovoltaic, wind power, stored energy, and electric and hydrogen vehicle sectors are gaining momentum, generating demand for new materials.
Green technologies will be present in all of the exhibition halls but especially in hall 5.2, where the primary focus will be on eco-friendly products and green additives in addition to the Bioplastics Zone and the Recycled Plastics Zone.
The critical role of digital technology
In the process of pursuing a green economic recovery, the gap between reducing carbon emissions and taking more intelligent approaches must be filled, said the show organizer. Digital technology can play a critical role in supporting this for the plastics and rubber industries. Artificial intelligence (AI), the internet of things, and big data can be very useful in real-time monitoring of energy consumption data and the formation of algorithms. The aim is to reduce raw material consumption, improve energy efficiency, reduce carbon emissions, and, thus, promote production in a green and energy-saving way.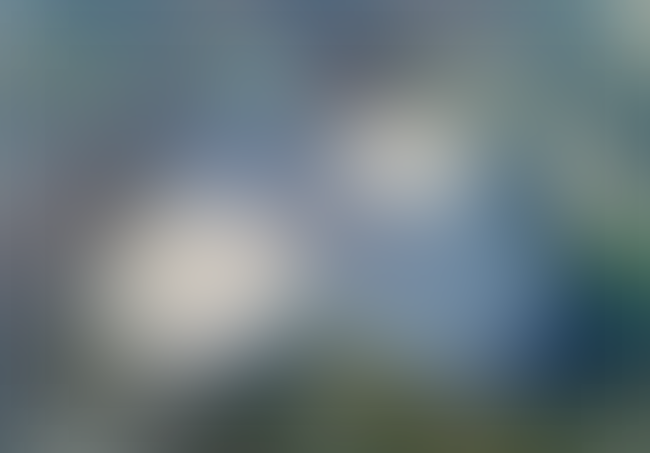 Aerial view of the National Exhibition and Convention Center in Hongqiao, Shanghai, where Chinaplas 2022 will be held in April.
Digital transformation is an inevitable direction for industries. The COVID-19 pandemic has accelerated the development of automation and intelligent, digital technologies. Remote monitoring and management can help engineers to troubleshoot production failures from thousands of miles away. Sophisticated automated and precision production equipment assists enterprises in addressing the skilled labor shortage and unstable product quality. Automated monitoring and quality control processes can allow continuous production; improve production quality and efficiency; and lower costs. As the digital economic tide sweeps the world, it further highlights the importance and value of automated, information-based, and intelligent production methods. Chinaplas 2022 will showcase innovative solutions, such as robots, electric injection molding technology, automated optical inspection systems, enterprise resource planning software, the internet of things and much more to help companies seize the ample opportunities.
Chinaplas launches online sourcing, business-matching platform
As the entire industry undergoes a digital transformation, so does Chinaplas. Despite the impediments posed by the pandemic, market demand remains strong, said Adsale Exhibition Services. To better serve buyers from around the world who are unable to attend the fair in person, Chinaplas 2022 has developed CPS+ eMarketplace, an online sourcing and business-matching platform. The platform will offer comprehensive content and brand-new functions and experiences, such as niche and specific product and application classifications, "first-launched" technologies, and "hot search" tags. Equipped with intelligent search and purchasing information release, the platform is expected to be officially launched this month. In addition, the fair will be live-streamed to allow overseas visitors to experience it online with just a click of the mouse. 
Under the theme of "New Era · New Potential · Innovation for Sustainability," Chinaplas 2022 will return to the National Exhibition and Convention Center in Hongqiao, Shanghai, from April 25 to 28, 2022. "It dates back to 2018 when the last edition of Chinaplas was held in Shanghai," said Ms. Ada Leung, General Manager of Adsale Exhibition Services Ltd. "We miss everyone very much and are excited to return after four years. We look forward to having a long-awaited reunion. More than 4,600 companies have reserved booths, which reflects strong market demand. Exhibitors are actively developing new products to be displayed at Chinaplas 2022 in response to the rapid changes and new market demands," said Leung.
Sign up for the PlasticsToday NewsFeed newsletter.
You May Also Like
---