Six reasons why you will want to be in Toronto in May
Six reasons why you will want to be in Toronto in May
The Advanced Design & Manufacturing (ADM) Expo pulls into the Toronto Congress Centre on May 16 for a three-day run with an embarrassment of B2B riches.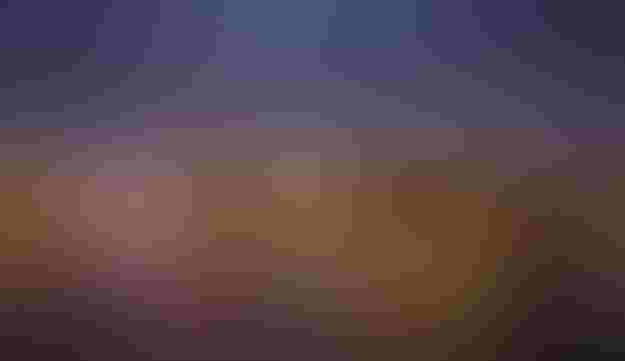 The Advanced Design & Manufacturing (ADM) Expo pulls into the Toronto Congress Centre on May 16 for a three-day run with an embarrassment of B2B riches. Under one roof, attendees can source products and services at five advanced manufacturing events: PLAST-EX, Automation Technology Expo (ATX), Design & Manufacturing, PACKEX and Powder & Bulk Solids (PBS). A series of sessions at Center Stage, free to attendees, will address a range of industry issues and technical topics relevant to Canada's advanced manufacturing community. Here are five reasons why plastics professionals should make it a point to attend ADM Toronto and, specifically, PLAST-EX, plus a sixth one that transcends business-related and almost all other considerations.
Leading up to PLAST-EX, Absolute Haitian (Worcester, MA) has announced the availability of four new large models of its all-electric Zeres injection molding machines with an integrated hydraulic system. The new models range from 899 to 1,551 U.S. tons. Previously, the largest models available in the Zeres product line was 730 U.S. tons.
The Zeres series is based on the Zhafir Venus II platform but includes an integrated hydraulic circuit to facilitate molding applications that require core pull or sophisticated ejector functions. The hydraulics open new possibilities for molders who prefer electric machines but need hydraulics to operate core pull. The integrated hydraulic core pull interface is installed on the moving platen and provides more flow and increased pressure compared with external power pack solutions. Pressure and flow rates are adjustable via the machine's controller, and the included software controls up to three hydraulic circuits. 
Although the new models will not be on display at the show, they are available to quote immediately.
Absolute Haitian is exhibiting in booth 2022.
Stay on top of plastics processing trends and business opportunities at PLAST-EX, part of Advanced Design & Manufacturing Expo, in Toronto on May 16 to 18. Go to the event website for more information and to register to attend.
Packaging machinery maker Amut Dolci Bielloni, which is headquartered in Novara, Italy, invites PLAST-EX visitors to attend an open house at Olympic Plastics in Toronto, where a multi-layer blown film line will be on display.
The Amut Group operates eight plants in Italy; the Toronto area is one of its strongest regions for plastics extrusion processing in North America, Anthony Georges told PlasticsToday. "We have more than 1000 extruders running in this region. One of our clients is Blue Mountain Plastics, a division of Ice River Springs, and it has our PET recycling plant for converting postconsumer PET containers back into high-quality resin for manufacturing their water bottles. Amut is one of the only machinery manufacturers in the world that closes the loop on sustainable packaging and plastics technologies," said Georges.
The company is exhibiting at booth 2133. If you want to attend the open house in Toronto, contact Kyle at amutnorthamerica.com or by phoning 647/628-2688.
After Anaheim and Cleveland, Sepro (La Roche-sur-Yon, France) is bringing its six-axis articulated-arm robot, five-axis Cartesian beam robot and three-axis servo sprue picker to Toronto. In the demonstration cell, the two robots take turns gripping two parts from a simulated injection mold, placing them on a conveyor and then picking them off the other end of the conveyor and placing them back on the mold cores. It illustrates capabilities like insert pick-up and placement, part removal and accurate positioning for post-mold operations.
Meanwhile, the S5 beam-mounted Cartesian sprue picker with three servo-driven axes is protected on the show floor by a laser light curtain. If someone approaches the robot while it is in operation, it will first slow down and eventually stop to prevent operator injury or damage to the equipment.
Sepro is exhibiting at booth 2110.
A compounder of custom engineered thermoplastics for a range of industries including automotive and medical, RTP Co. (Winona, MN) will have engineers at booth 1860 to discuss its materials, capabilities and applications. One of its recent product introductions is the 2000 HC series thermoplastic compounds, which were developed to maintain strength, functionality and integrity when repeatedly exposed to harsh disinfectants used in medical establishments.
Hospitals are using increasingly harsher chemicals and increasing the frequency of equipment wipe downs to prevent the spread of hospital-acquired infections, and medical device designers and engineers are looking for materials that can stand up to these treatments. 
In addition to plentiful sourcing opportunities, PLAST-EX attendees will have a full slate of sessions and presentations at Center Stage dealing with issues relevant to plastics professionals. Topics include Industry 4.0 and automation, the future of collaborative robotics and accelerating product introductions through augmented and virtual reality.
A pair of guided innovation tours devoted to plastics and plastic packaging will highlight some of the technological advances on the show floor.
I should also mention that I will be hosting a panel discussion on the impact of a possible NAFTA renegotiation on manufacturing on Thursday, May 18, at noon. Participants include Carol Hochu, President and CEO of the Canadian Plastics Industry Association, and Jason Lau from the Toronto-based Decision Resource Group. This will take place at Center Stage.
And the final reason you will want to be in Toronto in mid-May is really just wishful thinking: By that time, the Maple Leafs will be well on their way to their first Stanley Cup in 50 years. One can dream.
Sign up for the PlasticsToday NewsFeed newsletter.
You May Also Like
---