The Basics of Plastic Injection Molding Troubleshooting
The Basics of Plastic Injection Molding Troubleshooting
Finding the way back to stable productivity after validated processes have failed is the true test of a processor's skill set.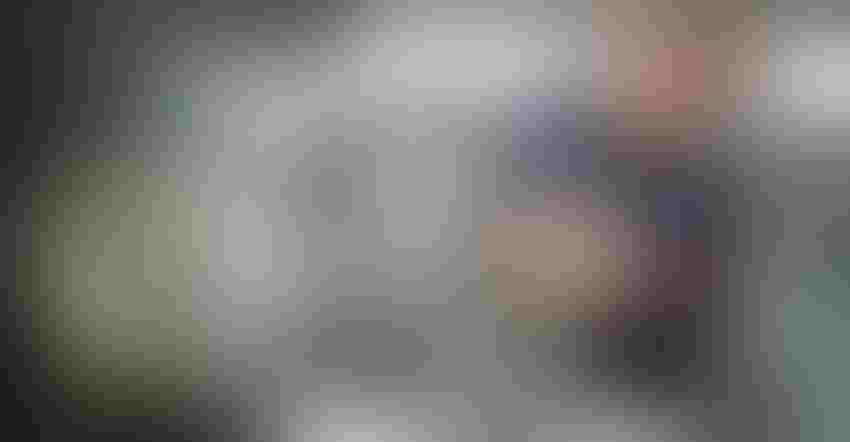 Yuri Arcurs/iStock via Getty Images
Plastics processing is a complex system of dialing in and maintaining quality parts as efficiently as possible. Companies with solid process setups start presses quickly, producing no more than three to five pieces of scrap as the press cycles in, and can then maintain cycle times above what was quoted. They are also able to consistently run with zero scrap, preferably, but no more than 1.5% in most cases. The true test of a processor's skill set is when validated processes fail. This article will cover the basic steps of process troubleshooting. The key to quickly making corrections to return to stable productivity lies simply in the procedures taken to inspect, analyze, and then fix problematic conditions.
Basic troubleshooting steps
Inspection. Many inexperienced processors may adjust settings without taking the time to identify precisely what has changed. A validated injection molding process has proven itself to be stable. Efficiencies are generally 100 to 105%, scrap is zero to 1.5%, and valid processes can run many shifts with little to no adjustments. If the process isn't working, the first step is to determine why. Verify that all setpoints match the setup sheet. It is also important to thoroughly clean the mold, inspecting all moving components and parting lines, and meticulously review the mold in the area where the defect is occurring. Remove hold and pack to verify that the part "fill only" is at 95 to 98%.
Startup condition. Note whether you are performing a fresh startup or restarting the press. If this is the first time the mold has run after a mold change, review the setup for problems. Are the water lines installed properly? The best method for checking this is feeling each hose with your hand individually to verify flow is present and hose temperatures are consistent with the temperature controller setpoint. Check the mold temperature controller, as well. Is the actual temperature the same as the setpoint? Does the setpoint match the setup sheet? Has the correct material been brought to the press, and has the press been purged correctly? Is the material dry (if applicable)? Are barrel temperatures correct and aligned with the setup plan? Are the hot runner and valve gate setups correct and functioning properly? It is extremely important to review all setup conditions to ensure that poor mold change actions are not the cause of process instability.
Midstream process instability. If a process stops working hours into a production run, it is important to note that something clearly changed. Validated injection molding processes do not suddenly stop working. Clean the mold and verify process setpoints first to ensure that the changes are not man made, or gas related. Every time a mold requires cleaning, inspect the mold for damage, wear, or broken components. Check auxiliary equipment for changes or failure. Review whether your operator might be causing a defect condition. Also consider your automation systems and robot end-of-arm functions for potential causes.
Process monitoring and control. If none of the aforementioned conditions appear to be the root cause, review your process monitoring data. Is fill time consistent? It should not vary more than 0.10 seconds. Are you seeing variability in the peak pressure? It should not vary more than 100 psi. Is the cushion remaining constant? It should vary no more than 0.05 inches. Is screw rotate time showing signs of broad variance? It should not vary more than 1 to 2 seconds. Is actual back pressure the same as setpoint? It should be equal throughout the charge cycle. Process control data quite often can point toward machine components that have worn out and require repair.
Process troubleshooting is a challenging task for any processor. Any time a validated process starts to produce a negative result, it takes persistent inspection, analysis, and review of all potential causes for change. By systematically evaluating the potential symptoms of a defect, the discovery of the true root cause will be the result. Taking the time to figure out why will allow you to return to the original process in most cases. Process standardization is key to any successful production system.
Got a problem with this, that, or the other thing? You might find answers in some previous "Troubleshooter" columns:
How to Identify and Correct Shear-Related Splay Defects
The Role of Moisture in Injection Molding Splay Defects
Preventing Flash in Injection Molded Parts
How to Prevent Common Failure Modes in Injection Molding
Building a Validated Plastic Injection Molding Process
Fixing Color Defects in Injection Molded Parts
Key Steps for a Stable Injection Molding Process
Fundamentals of an Injection Molding Plant or Cell Startup
What to Consider When Buying an Injection Molding Machine
About the author
Garrett MacKenzie is the owner/editor of plastic411.com and a consultant/trainer in plastic injection molding. He has provided process-engineering expertise to many top companies, including Glock, Honda, Johnson Controls, and Rubbermaid. MacKenzie also owns Plastic411 Services, which provides maintenance and training support to Yanfeng Automotive Interior Systems, IAC, Flex-N-Gate, and other top automotive suppliers. He was inducted into the Plastic Pioneers Association (PPA) in 2019, where he serves on the Education Committee evaluating applications from college students seeking PPA scholarships. You can reach him via e-mail at [email protected].
Sign up for the PlasticsToday NewsFeed newsletter.
You May Also Like
---