The Troubleshooter: Key Steps for a Stable Injection Molding Process
The Troubleshooter: Key Steps for a Stable Injection Molding Process
Robust process development is mission critical for implementing a consistent and repeatable plastic injection system that ensures profitability.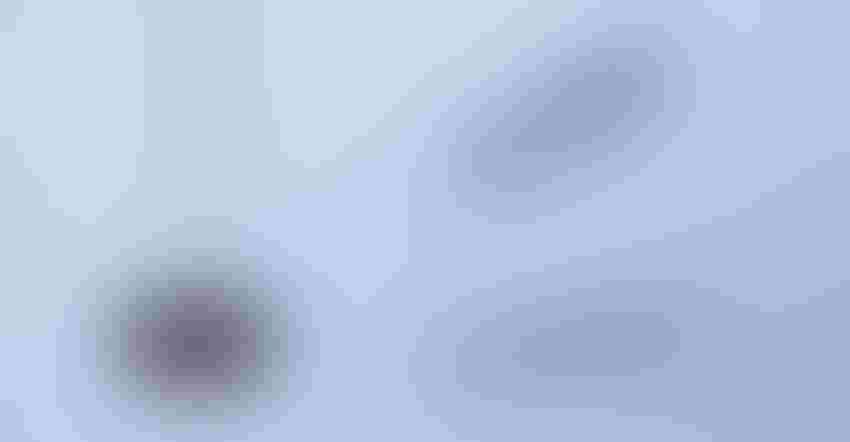 Jonathan Knowles/Stone via Getty Images
In the fast-paced world of process engineering, process development is crucial to the success or failure of a plastic injection system. Solid processes must run at 100% efficiency with preferably zero — but no more than 1.5% — scrap to maintain plant profitability. This article will define many of the critical points that define process stability. It will also recommend methods to ensure that a process is both consistent and repeatable.
Standardized setup
One of the most important stages of process development is setting up the mold and work area. It is important to develop a consistent, repeatable method that takes into account the steps, tools, and equipment used in every mold-to-mold changeover. Setting the mold the same way every time ensures that the process itself will be repeatable. Standardizing knockouts, retainer rings, water/ hydraulic fittings, and so forth helps to remove human error and inconsistency in the setup process.
Clamp and ejector setup
Clamp and ejector setup are crucial to the process development stage. Low-pressure close must be set up to protect the mold from damage during mold close. Clamp speeds should be quick to ensure they are optimized, but not lunging in a manner that might put the mold in jeopardy. Ejectors should be as fast as possible without bottoming out, which could affect mold life.
Critical parameters
The following is a list of critical parameters that, if set incorrectly, could cause inconsistencies in a process.
Shot size. Safe methods of calculating shot size should be taken to prevent flashing the mold at first start. Once shot size has been determined, decrease it by 10% as a safety precaution. Fill only without pack and hold should be at 95 to 98% full, with a small short or sinks and ripples.

Barrel temperatures should be set based on the recommended material manufacturer's set points. Melt temperature should also be verified against safety data sheet recommendations. Once the press has run 30 minutes or more, temperature actuals should be compared to settings to ensure that set points are not lower than actual temperatures.

Hold and pack pressures should be at zero until a fill only of 95% has been reached. At that time, pack and hold are slowly increased until a full shot part has been reached.

Injection speeds initially should be set at 50%. Adjustments are then made based on part filling and defects.

Back pressure settings at the beginning should be based on material viscosity. Higher viscosity equals higher back pressure, and lower viscosity equals lower back pressure.

Hot runner set points should start equal to barrel temperatures. The hot runner is an extension of the nozzle through the mold.
Process validation
Once a process has been proven to be producing quality parts, the first stage of validation is to produce quality parts at 100% efficiency with 0 to 1.5% scrap for eight hours. Once this has been achieved, all setup data is then recorded. The second stage of validation occurs the next time the mold is set up to run. The initial set points from the previous run are used again. The press must start, only producing two to three scrap parts before quality parts are achieved. If this becomes truth, the press then must repeat the previous achievement of 100% efficiency with 0 to 1.5% scrap. Once this is accomplished, the process is fully validated. This is when historical data and process control limits are established.
Process development is a complex dynamic that requires meticulous focus. Solid process regimens require a strong approach to ensure that the process is consistent and achievable. Once process validation and process control limits have been established, it becomes easier to monitor a process and troubleshoot changes within the process scope.
Got a problem with this, that, or the other thing? You might find answers in some previous "Troubleshooter" columns:
How to Identify and Correct Shear-Related Splay Defects
The Role of Moisture in Injection Molding Splay Defects
Preventing Flash in Injection Molded Parts
How to Prevent Common Failure Modes in Injection Molding
Building a Validated Plastic Injection Molding Process
Fixing Color Defects in Injection Molded Parts
About the author
Garrett MacKenzie is the owner/editor of plastic411.com and a consultant/trainer in plastic injection molding. He has provided process-engineering expertise to many top companies, including Glock, Honda, Johnson Controls, and Rubbermaid. MacKenzie also owns Plastic411 Services, which provides maintenance and training support to Yanfeng Automotive Interior Systems, IAC, Flex-N-Gate, and other top automotive suppliers. He was inducted into the Plastic Pioneers Association (PPA) in 2019, where he serves on the Education Committee evaluating applications from college students seeking PPA scholarships. You can reach him via e-mail at [email protected].
Sign up for the PlasticsToday NewsFeed newsletter.
You May Also Like
---