PFAS-free Molecular Adhesive Introduced
PFAS-free Molecular Adhesive Introduced
XLYNX Materials has redesigned its BondLynx molecular adhesive to eliminate fluorine.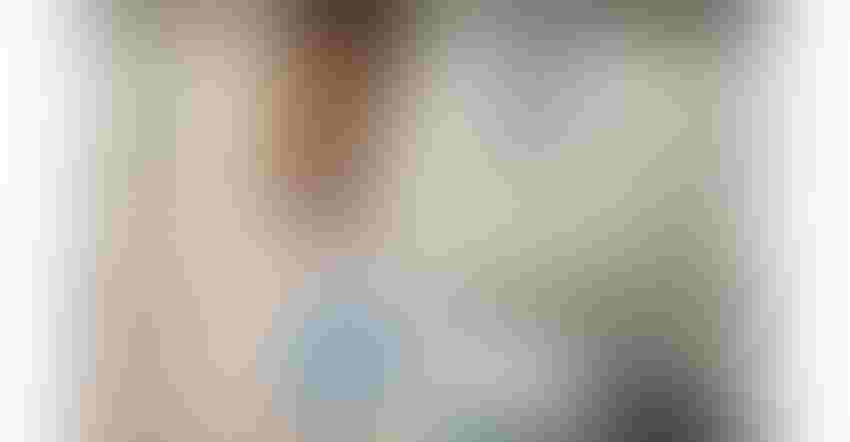 XLYNX Materials' Senior Research Chemist Rashid Nazir, PhD.
Image courtesy of XLYNX Materials
Materials science company XLYNX Materials has redesigned its BondLynx molecular adhesive from the ground up to eliminate fluorine. The company made this a priority to "get ahead of the PFAS problem and be a part of the solution," said Director of Strategy Sean Bourquin.
Re-engineering the adhesive, first introduced in 2021, was not an easy proposition because of the way it holds materials together. BondLynx employs bis-diazirine technology to create covalent bonds between polymer chains, permanently crosslinking them through strong carbon-carbon bonding, explained XLYNX Materials. Originally designed to bond "unbondable" low-surface-energy plastics like polypropylene and polyethylene, BondLynx has since found applications as a surface functionalizing agent, an additive in microelectronics fabrication, and a performance textile strengthener. 
Fluorine had been considered a critical component of bis-diazine crosslinking. "To be honest, we weren't sure whether a fluorine-free crosslinker with the adhesive strength of the original BondLynx would be possible," said Senior Research Chemist Rashid Nazir, PhD. "It was uncharted territory, but being innovative is what our team has always done best."
The company declined to reveal details about the new formulation, but Nazir did report that test results for the new molecular adhesive have exceeded expectations. In comparative lap shear adhesion tests with conventional polyurethane, cyanoacrylate, and epoxy adhesives, BondLynx BXW-202 reportedly outperformed the competition in every category, including:
70% to 124% stronger adhesion for polypropylene;

84% to 316% stronger adhesion for polyvinyl chloride rubber;

100% to more than 200% stronger adhesion for high-density polyethylene. 
XLYNX Materials said it is now capitalizing on its platform technology to design a suite of PFAS-free crosslinkers for specific substrates and client applications.
Often called "forever chemicals," PFAS are used in an array of products and break down very slowly over time. Many PFAS are found in the blood of people and animals all over the world and are present at low levels in a variety of food products and in the environment, according to the US Environmental Protection Agency. Exposure to the chemicals may be linked to harmful health effects in humans and animals.
Sign up for the PlasticsToday NewsFeed newsletter.
You May Also Like
---