P&G and J&J drop use of plastic microbeads in face scrubs and toothpaste
P&G and J&J drop use of plastic microbeads in face scrubs and toothpaste
It's amazing how polymer scientists come up with ways to use plastic. Take plastic microbeads. Typically made from PE or PP, the beads are extremely tiny—about the size of a grain of sand—and have been found to be useful in cosmetic face scrubs and toothpaste.
But it also seems that there's a problem. You know how it is—along with the positive, there's bound to be a negative somewhere. Several articles in major media outlets published about a year ago told of how dentists were finding tiny blue beads underneath the gums of their patients during teeth cleaning procedures. It turns out that these little blue beads were plastic microbeads being put into toothpaste to help scrub teeth cleaner.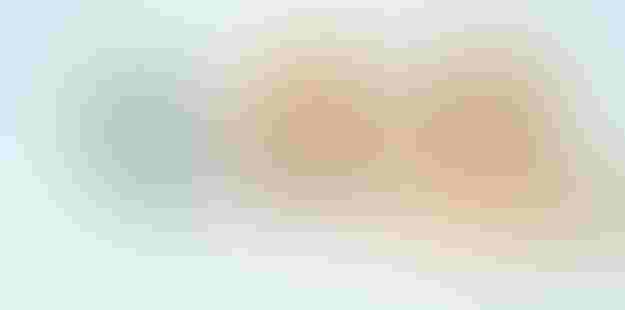 Facial scrubs also use these tiny beads to help scrub the skin cleaner, which is a nice idea except that all these tiny plastic beads are being washed down the drains by millions of consumers and ending up in lakes, rivers, and the ocean. "Alarming levels of the beads, found in more than 100 scrubs, soaps, and toothpastes, are making their way into the Great Lakes," according to the organization 5Gyres, whose mission is, "engaging people in design and policy solutions to end the global health crisis of plastic pollution."
It seems that these plastic microbeads end up in the sewer system and their small size and buoyancy allow them to slip through the filters, thus ending up in our waterways and, eventually, the oceans. New York's Attorney General Eric Schneiderman tried a year ago to ban microbeads, but the effort failed according to newspaper reports. However, last month Schneiderman renewed his efforts and began recruiting state legislators to draft a bill banning the small plastic balls. He's getting some help from Senator Kirsten Gillibrand (D-NY), who is pursuing a federal ban on these synthetic beads.
You probably read in PlasticsToday about Honeywell and Metabolix teaming up to make a new biopolymer to replace the PE and PP microbeads in facial scrubs. Metabolix's Mirel polyhydroxyalkanoate (PHA) biopolymers will be delivered as part of Honeywell's Asensa line of personal care additives to help address pending U.S. legislation focused on replacing synthetic, non-biodegradable microbeads, as well as global demand for biobased and biodegradable alternatives.
In an effort to be ahead of legislation that would ban the plastic microbeads, Procter & Gamble announced that it plans on dropping these microbeads in its products. An article in Cincinnati.com, a publication in P&G's home town, noted a report that found "potentially 19 tons of particles discharged into New York's wastewater annually, [with] traces winding up in the digestive and circulatory systems of animals, including perch. Researchers around the world have detected them in marine mussels and shore crabs. Their synthetic molecules bind to chemicals to become a pathway to enter the food chain and contaminate the fish and wildlife we eat."
In September of last year, P&G announced the removal of PE microbeads from its Crest MultiCare Whitening brand toothpaste, as the silvery blue specks in the toothpaste are plastic microbeads. While these microbeads would not seem to be a huge problem given their small size, Max Senechal, Vice President of Strategy and Commercial Development for Metabolix, commented to PlasticsToday, "There is recognition among environmentalists, environmental advocates and major consumer brands that synthetic plastic microbeads of polypropylene are damaging to the environment. They persist for hundreds of years and accumulate in the environment. In addition, these traditional plastic microbeads float and avoid capture by water treatment facilities."
Senechal explained to PlasticsToday that major consumer brand owners (P&G, Unilever, Johnson & Johnson) have recognized the problem and are making commitments to discontinue use of such synthetic, plastic, non-biodegradable microbeads. During this transition, they are working to develop alternatives—ingredients that deliver the same or better performance, but are not damaging to the environment."
Senechal added that PHA biopolymers represent an "excellent solution," as they deliver "exfoliation performance that consumers have come to know and love, but are biobased and broadly biodegradable in soil, water, and compost," he said. "At Metabolix, we have shown that our MIrel PHA biopolymers are marine degradable and in experiments they biodegrade at similar rates to cellulose (paper)."
PHA biopolymers under the Metabolix agreement with Honeywell are intended for personal care use, noted Senechal. "These same PHA biopolymers are also marketed and sold by a company called Tepha under a license from us for in vivo medical use in sutures, meshes and fibers. In addition, PHAs have been evaluated as prebiotic feeds for fish, shrimp, and other species," he said. "Given these two approved uses, we believe PHA biopolymers to be safe for the intended use here as exfoliants in cosmetic and personal care applications."
Given many consumers penchant for "natural" products, there are a number of exfoliants that can be used such as sugar (sugar facial scrubs are popular and many women make them at home using an easy recipe). Crushed, finely-ground nut shells are also used in soaps. That is perhaps why P&G is responding. "While the ingredient in question is completely safe, we understand there is a growing preference for P&G to remove this ingredient, so P&G will," Jessica Spano, a spokeswoman in New York for MSLGroup, a unit of Publicis Groupe SA, said on behalf of the manufacturer by e-mail to Cincinnati.com. "It will discontinue use of microbeads by March 2016, with the majority of the products becoming microbead-free within six months."
That's probably a good move. While I'm a big proponent of plastics—as most of you know who have read my blogs over the years—this is one case where I have to ask, is plastic really fantastic in cosmetics and toothpaste? Or is there a better way?
Sign up for the PlasticsToday NewsFeed newsletter.
You May Also Like
---